---
Cracow Philharmonic Chourus and Orchestra & Luciano Acccella
---
Biographie Cracow Philharmonic Chourus and Orchestra & Luciano Acccella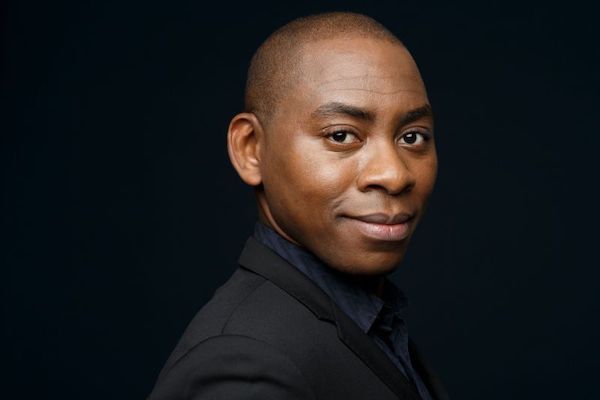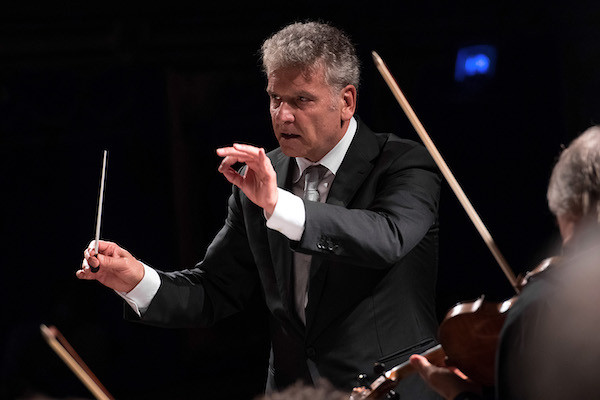 Patrick Kabongo
Born in Kongo - however a French citizen - Patrick Kabongo has been enthusiastic about singing since his very early childhood. While studying for a Master degree in engineering he passionately practised choral singing. After a Mozart's Requiem in Kinshasa he was offered a scholarship to study singing at the Royal Conservatory in Brussels. His dream slowly turned into reality.
In 2009, he made his debut on stage in L'incoronazione di Poppea with the ensemble Scherzi Musicali. From 2010 to 2012, he was a member of the group of young singers of the Opéra de Rouen Haute-Normandie. In 2013, he was a member at the Académie de l'Opéra Comique in Paris.
If there is no doubt that he found his way, his true voice is just to be discovered. Following the advices from his musical coach Bertrand Halary he works on a higher, lighter repertoire and asserts himself as a true Rossini tenor. And so in 2012, he made his successful debut in the title role of Le Comte Ory with the Ensemble Matheus and Jean-Christophe Spinosi. The next year he performed Norfolk in Rossini's Elisabetta, Regina d'Inghilterra, again with the Ensemble Matheus.
From 2015 to 2017, he was a member of the Accademia del Maggio Musicale in Florence in order to deepen his Belcanto repertoire. Since then, he has perforemd at the Teatro Maggio Musicale in Firenze (Lindoro in L'italiana in Algeri), at the Teatro Massimo in Palermo (Nemorino in L'elisir d'amore), at the Teatro Olimpico in Vicenza (Rossini's L'inganno felice), at the Teatro Lirico di Cagliari (Elvino in La Sonnambula), at the Oman Opera (Almaviva in Il barbiere di Siviglia), at the Opéra du Rhin and at the Cologne Opera (Offenbach's Barkouf), at the Metz Opera (Don Pasquale, Le Comte Ory, Rota's Un chapeau de paille d'Italie), at the Tours Opera (L'italiana in Algeri and Il barbiere di Siviglia), at the Nice Opera (Boieldieu's La Dame Blanche), at the Klagenfurt Opera (Il barbiere di Siviglia) and at the Festival "Rossini in Wildbad" (L'equivoco stravagante, Moïse et Pharaon, Tancredi, Armida, Ermione).
His plans for 2022/23 include his debut at the Québec Opera and at the Irish National Opera in Don Pasquale (Ernesto) as well as new productions at the Avignon Opera (Il turco in Italia) and at the Nationaltheater Mannheim (Zemira e Azor by Grétry - italian version - as well as La Resurrezione by Handel).
Luciano Acccella
After completing his studies at the Conservatory of St. Cecilia in Rome and at the Royal Academy of Music of Copenhagen he took part in conducting master class at the Accademia Musicale Chigiana, at the Accademia Nazionale of St Cecilia Santa, at the Accademia Musicale Pescarese as well as the K. Kondrashine master class in Holland. He was awarded in the Mitropoulos Conducting Competition and in the Prokofiev Conducting Competition in 1996 and he then became Daniele Gatti's assistant for a few very fruitful years, during which he acquired a solid culture in both opera and symphonic repertoires. From that moment on he conducted mainly in Europe ( Italy, France, Spain, Belgium, Greece, Denmark and Russia) but also in United States and Asia ( Japan, Korea and China). In 2000 he made his opera debut conducting Britten's Rape of Lucrecia in Copenhagen. He was then very successful conducting Madame Butterfly and Adriana Lecouvreur performed in several Italian theatres. In 2002 he conducted Manon Lescault at the Opera of Bologna, and the Barbiere di Siviglia in Tokyo. With Bologna opera , he also did a Korean tournèe in 2004 with Rigoletto, and went back in 2006 to conduct Tosca in the historical version at the Opera di Roma. Then he started a collaboration with the Opéra d'Avignon, with different concerts and with La Bohème ( 2008) and il Viaggio a Reims (2009). Around the same time, he conducted Lucia di Lamermoor (2007 )and Manon Lescault (2009) at the Opera of Marseille, then La Traviata (2008) and Capuleti e i Montecchi in Moscow (2009); Maria Stuarda (2007) at the Opera Royal de Wallonie; il Barbiere di Siviglia (2009)at the Opera de Rouen Haute Normandie The same year the Centre Français de Promotion Lyrique de Paris invited him to conduct a production of Il Viaggio a Reims that travelled all around several Opera Houses in France until 2010. ( Reims, Avignon, Toulouse, Bordeaux, Nancy, Marseille). This tour didn't keep him from doing another production of Barbiere di Siviglia, the Cilea's Arlesiana and Mascagni's Nerone in Italy. He also debuted at la Fenice of Venice with La Traviata and in Verona with l' Elisir d'Amore. He came back to Liège in 2010 and 2012 with Capuleti e I Montecchi and Traviata and made his debut in La Coruña with La fille du Régiment. That same year, he conducted for the first time the Orchestre National de France in the symphonic program. From 2011 to 2014 he was Musical Director at the Opera de Rouen Haute Normandie, where he offered the great symphonic works: Beethoven 9th , Mahler 1st, Brahms 1st & 4th , Ein Deutsches Requiem, Nielsen 4th, the Mussorgsky - Ravel Pictures at an exhibition, but also Mozart, Haydn, Poulenc, Stravinsky, Respighi, Debussy and Roussel. He also interpreted an extensive repertoire of contemporary music (Xenakis, Messiaen, Fedele, Tabachnik, Adams, Lindberg, Zigel and Rota) and of course opera: Carmen, la Traviata, Don Pasquale etc. In 2012, he was invited to the Festival de Musique sacrée de Marseille to play Brahms's German Requiem with the Marseille Philarmonic Orchestra as well as a few other symphonic concerts. In June of 2011, France Television asked him to conduct the first edition of Musique en Fête with the Montpellier National Orchestra in the Chorégies d'Orange, a concert broadcasted live on France 3 and Radio France. Since then, he has come back every year on the ever growing highlight of the festival, either with the Montecarlo Orchestra or with Montpellier Orchestra. During his years as a Music Director in Rouen, he also conducted la Donna del lago in Moscow , La Traviata in Liège and Avignon and was invited to the Festival de Radio France in Montpellier with the Orchestre de Chambre de Paris. He conducted the Orchestra National de France at the Théâtre des Champs Elysées in Paris, at the Reims Opera I Capuleti e i Montecchi and went back to Avignon with Pagliacci and Cavaleria Rusticana. Among the orchestras that Luciano Acocella has conducted mentionable names include; the St Petersburg Phil Orchestra, the Moscow Phil.Orchestra, the Danish Radio Symphony Orchestra, the Tokyo Phil. Orchestra, the Seoul Phil. Orchestra, the Taipei Smph. Orchestra, the Orquestra Sinfonica de Galicia, l' Orchestre National d'Ile de France, l' Orchestre Symphonique de Bretagne, l'Orchestre National de Lorraine, the Toscanini Orchestra of Parma, the Festival Orchestra of Miami, the Thessaloniky Symph. Orchestra Recently he made his debut at the Choregies d' Orange and at the Rossini Festival in Bad Wildbad with Adelaide di Borgogna. Amongs his recordings highlights include ; I Capuleti e i Montecchi in the 1830-31 version of the La Scala theatre, Adelaide di Borgogna of Rossini, and a Puccini album with Melanie Diener and the Prague Philarmonic orchestra.