---
Thorsten Johanss, Nina Karmon, Andreas Willwohl, Alexander Hülshoff, Olivier Triendl
---
Biographie Thorsten Johanss, Nina Karmon, Andreas Willwohl, Alexander Hülshoff, Olivier Triendl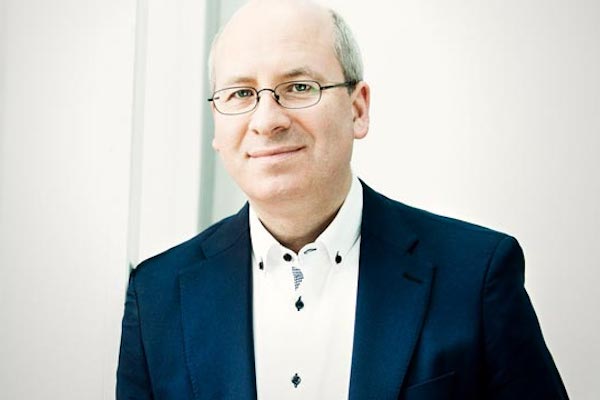 Oliver Triendl
One can hardly imagine a more devoted champion of neglected and rarely played composers than pianist Oliver Triendl. His tireless commitment – primarily to romantic and contemporary music – is reflected in more than 100 CD recordings. The scope of his repertoire is surely unique, comprising some 90 piano concertos and hundreds of chamber music pieces. In many cases, he was the first to present these works on stage or to commit them to disc.
As a soloist Triendl has performed together with many renowned orchestras. The list includes the Bamberg and Munich Symphonies, Munich Radio Orchestra, Berlin Radio Symphony Orchestra, NDR Radio Philharmonic, Gürzenich Orchestra, Munich Philharmonic, Staatskapelle Weimar, German Radio Philharmonic, German State Philharmonic of Rhineland-Palatinate, Munich, Southwest German, Stuttgart, Württemberg and Bavarian Radio Chamber Orchestras, Orchestre de Chambre de Lausanne, Orchestre Symphonique de Bretagne, Mozarteum Orchestra of Salzburg, Tonkunstler Orchestra Vienna, Netherlands Symphony Orchestra, Czech State Philharmonic, Polish National Radio Symphony Orchestra, Sinfonia Varsovia, Polish Chamber Philharmonic, Georgian Chamber Orchestra, St.Petersburg Camerata, Zagreb Soloists and Shanghai Symphony Orchestra.
The avid chamber musician has concertized with fellow musicians such as Christian Altenburger, Wolfgang Boettcher, Thomas Brandis, Eduard Brunner, Ana Chumachenko, David Geringas, Clemens Hagen, Frans Helmerson, Hervé Joulain, Isabelle van Keulen, Rainer Kussmaul, François Leleux, Lorin Maazel, Marie Luise Neunecker, Paul Meyer, Sabine and Wolfgang Meyer, Pascal Moraguès, Charles Neidich, Arto Noras, Raphaël Oleg, Gustav Rivinius, Benjamin Schmid, Hagai Shaham, Christian Tetzlaff, Radovan Vlatković, Jan Vogler and Antje Weithaas. He performed with Apollon musagète, Artis, Atrium, Auryn, Carmina, Danel, Gringolts, Keller, Leipzig, Mandelring, Meta4, Minguet, Pražák, Schumann, Sine Nomine, Škampa, Talich and Vogler String Quartets as well as with excellent artists of the younger generation like Nicolas Altstaedt, Claudio Bohórquez, Mirijam Contzen, James Ehnes, Liza Ferschtman, David Grimal, Ilya Gringolts, Alina Ibragimova, Sharon Kam, Henning Kraggerud, Pekka Kuusisto, Johannes Moser, Daniel Müller-Schott, Alina Pogostkina, Christian Poltéra, Alexander Sitkovetsky, Baiba Skride, Valeriy Sokolov, Carolin and Jörg Widmann.
Triendl, a native of Mallersdorf, Bavaria, where he was born in 1970, and a prizewinner at many national and international competitions, studied under Rainer Fuchs, Karl-Heinz Diehl, Eckart Besch, Gerhard Oppitz and Oleg Maisenberg. He has concertized with success at festivals and in many of Europe's major music centers as well as in North and South America, South Africa, Russia and Asia.