---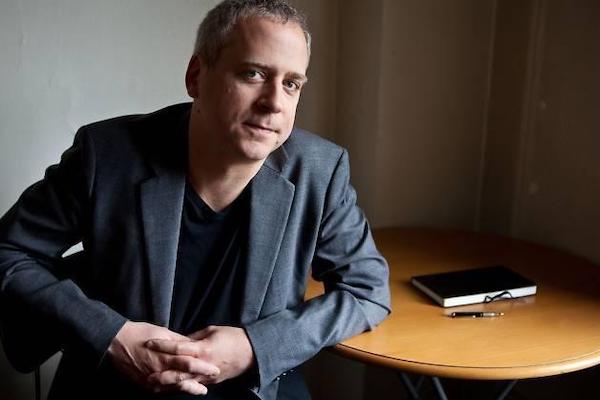 Jeremy Denk
American pianist Jeremy Denk has steadily established himself as one of the most versatile and compelling artists of his generation.
He has appeared as soloist with many major orchestras, including the Philadelphia Orchestra, San Francisco Symphony , St. Louis Symphony, Atlanta Symphony, the Orpheus Chamber Orchestra, the Saint Paul Chamber Orchestra, Orchestra of St. Luke's, London's Philharmonia, Dallas Symphony, and Houston Symphony. He appears regularly in recital in New York, Washington, Boston, and Philadelphia and was artist-in-residence at the 2008 Gilmore Keyboard Festival.
In the 2008-09 season, Mr. Denk appears both in recital and with orchestras throughout North America and Europe, giving four performances each in New York and Boston alone. His current recital tour features a fascinating programmatic pairing—Ives' "Concord" Sonata and Beethoven's "Hammerklavier"—and culminates in a solo subscription recital debut in Zankel Hall presented by Carnegie Hall. This season he also performs works by György Ligeti, Elliott Carter, Morton Feldman, and Thomas Adès.
Mr. Denk maintains working relationships with a number of living composers and has participated in many premieres, including those for Jake Heggie's concerto "Cut Time"; Libby Larsen's "Collage: Boogie;" Kevin Putz's "Alternating Current," and Ned Rorem's "The Unquestioned Answer." In 2002, he recorded Tobias Picker's Second Piano Concerto with the Moscow Philharmonic. In addition, he has worked closely with composer Leon Kirchner on many of his recent compositions, recording his Sonata No. 2 on a disc entitled "Works for Solo Piano," released in 2007.
Mr. Denk has always been an avid chamber musician. He has collaborated with many of the world's finest string quartets and appeared at the Italian and American Spoleto Festivals, the Santa Fe and Seattle Chamber Music Festivals, and the Verbier Festival. He has also spent several summers at the Marlboro Music School and Festival in Vermont and been part of various "Musicians from Marlboro" national tours.
At the Spoleto Festival 2004, Mr. Denk met for the first time and performed with violinist Joshua Bell, whose subsequent invitation to do a recital tour resulted in a continuing musical partnership. A Philadelphia reviewer noted their "equal partnership, with no upstaging." He and Mr. Bell went on to record the Corigliano Violin Sonata for Sony Classical.
Jeremy Denk maintains a widely-read blog entitled "Think Denk." [http://jeremydenk.net/blog/] Praised by colleagues and the music press alike, it chronicles his touring, practicing, and otherwise unrelated experiences and also delves into fairly detailed musical analyses and essays. Extremely popular and widely linked in the blogosphere, "Think Denk" has been recognized by award-winning author and blogger Alex Ross (also music critic for The New Yorker), who calls Denk a "superb musician who writes with arresting sensitivity and wit… This is a voice that, effectively, could never have been heard before the advent of the Internet: sophisticated on the one hand, informal on the other, immediate in impact. Blogs such as this put a human face on an alien culture."
Numerous reviewers have noted Mr. Denk's urge for freshness and rethinking in his musical interpretations as well as in the blog. "Mr. Denk is the ideal interpreter for music that defies easy classification," wrote a critic for the Richmond Times. The critic of the New York Sun called his "Waldstein" Sonata a "Radical Take on a Revolutionary Work" and The Washington Post referred to his music making as "Brilliant Playing at the Edge of Schumann's Sanity."
After graduating from Oberlin College and Conservatory with majors in piano and chemistry, Mr. Denk earned a master's degree in music fro m Indiana University as a pupil of György Sebök and a doctorate in piano performance from the Juilliard School, where he worked with Herbert Stessin. He started his solo career under the auspices of Young Concert Artists. Mr. Denk currently resides in New York City and his website and blog can be found at http://jeremydenk.net/.