---
Biographie Gabor Juhasz Trio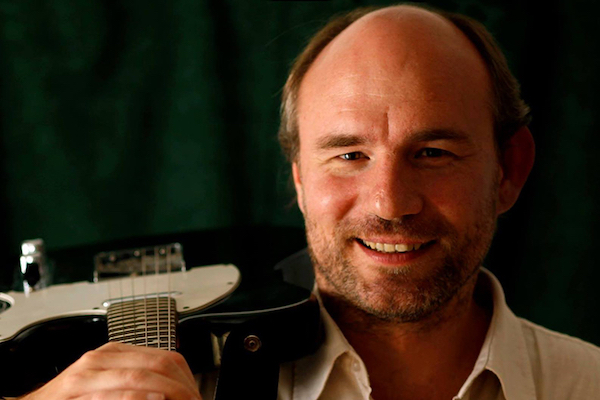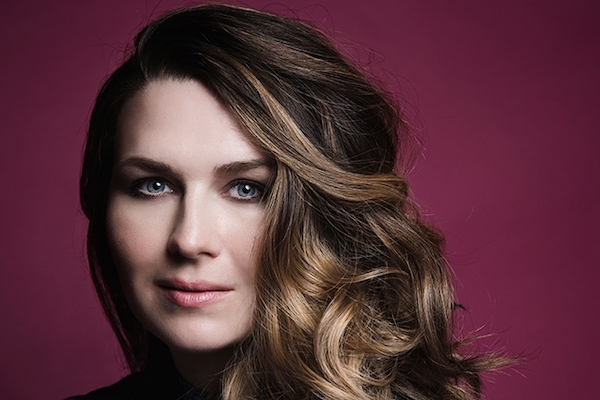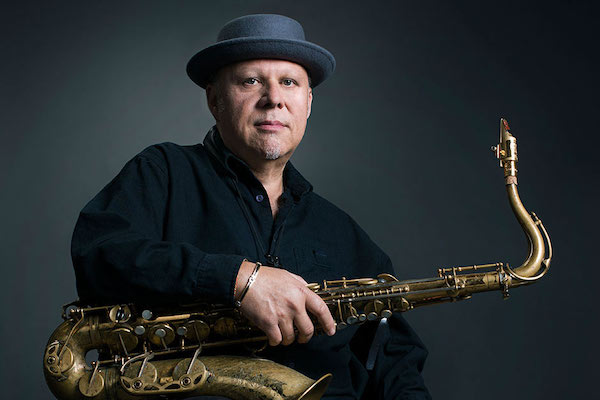 Gábor Juhász
born in 1968, has won awards from Gramofon and Artisjus. He won the Aegon co award with Tamás Jónás. He has played and recorded with many renowned jazz musician. (Archie Shepp, Palle Mikkelborg, Erik Truffaz, Randy Brecker, Charlie Mariano, Ian Ballamy, Lars Danielsson, Stephen James, Bebo Baldan, Federico Sanesi, Theo Jörgensman)
In 2002, he recorded the CD, 60/40, under his own name with Palle Mikkelborg.
2006 Juhász Gábor Trio (Borlai Gergõ, Papesch Péter, JG) recorded Fények (Lights) CD
2009 Juhász's CD called 1978 was released. The CD won the "Hungarian Jazz Record Of The Year" award, by the music critics of Gramofon Magazin in 2010.
2011 Budapest CD, Gyémánt Bálint - JG.
2014 the Juhász Gábor trio (Lukács Miklós, Szalai Péter, JG) released a CD called Making a Change.
In 2014 he created a new program, inspired by Franz Schubert's Winterreise for the Arcus Temporum festival. A 2015 trio (Kovács Zoltán, Jeszenszky György, JG) recording, contains songs inspired by Schubert and Bartok, is on Youtube.
Gabor Juhasz is voted "The Jazz Guitar player of the year in 2015", by the readers poll of jazzma.hu
In 2018, his album In The Garden was released.
His latest album TRIO was released in 2020.
In 2021, he was awarded the "Jazz Guitarist of the Year" based on the critical and audience votes of the MagyarJazz portal.
Gabor Juhasz was woted "The Jazz Guitar player of the year in 2021 and 2022" by the music critics and the readers of jazz.hu, and the readers of jazzma.hu.
In 2022 he recorded the album called Planets with his trio and featured artists, Julia Karosi and Tony Lakatos.
Júlia Karosi
is one of Hungary's top jazz vocalists. After graduating from the Franz Liszt Music Academy in Budapest, Júlia founded her own quartet in 2010. Hidden Roots (released in March, 2014 by Dot Time Records, New York) was her second CD as a leader and the follow-up to the successful Stroller of the City Streets (released in February, 2012 by Whereabouts Records, Japan). Hidden Roots contains a number of Júlia's original compositions and as the name eludes to, arrangements of Hungarian folk songs.
Júlia Karosi had a classical training which is evident not only in her impeccable technique and expressive tonalities, but in her choice of repertoire and musical universe as well. Beside her own compositions, the singer is keen to select folk songs and songs by composers such as Béla Bartók, Zoltán Kodály, George Gershwin, or Stephen Sondheim – but always keeps her personal story in the forefront expressed through the devices of jazz music.
On her latest album Without Dimensions (released in October, 2020 by Double Moon & Challenge Records), Karosi and guitarist Ben Monder reexamine and reimagine the works of Béla Bartók and Zoltán Kodály in a contemporary jazz setting. Half original music, half arrangements of Bartók/Kodály compositions, is also an extraordinary exploration of Hungarian heritage.
Tony Lakatos
He was born in a musician family in Budapest, Hungary. His Father was a famous gipsy violinist as well as his younger Brother Roby. The musical study began on the violin at the age of 6. Began to play the saxophone when he was 15 years old, and became a professional musician when he won a national jazz competition in 1977. He graduated from the jazz department of the Bela Bartók Conservatory in Budapest 1979. Shortly after he moved to Germany in 1981, became one of the most respected saxophone player in Germany as well as worldwide. He performed as a saxophone soloist in numerous jazz/pop/rock recordings and concerts. Tony has played the saxophone about 350 LP/CD recordings as a leader or as a sideman.
From 1985 thru 1996 member of the succesful PILI-PILI Band ( leading by Jasper Van't Hof)
He has been living in Germany since 1981, Frankfurt am Main since 1993 and working as a soloist in the H. R. Big band - Radio station.
A TV Show / jazz in Concert / was made with him in Zürich, Switzerland in 1991. Guest musicians:Terri Lyne Carrington (drums)Anthony Jackson (bass) David Whitham (keyboard) Peter O'Mara ( guitar )
Tony Lakatos was the first Hungarian musician who appeared on the Gavin Report Top Ten in the American Jazz Music Radio with his CDs.
1. 1993 "Recycling"(jazzline) Feat. Kirk Lightsey (piano) and Al Foster (drums) was the seventh best CD.
2. 1994 "The News" (jazzline)Feat. Kirk Lightsey (piano), George Mraz (bass) and Al Foster (drums) won the fourth place. In 1997 a CD " Generation X " (jazzline) came out with American world star trumpeter Randy Brecker.
He is continually touring in Japan with his own formations, and signed an exclusive contract with SKIP RECORDS in year 2002.