---
Album Info
Album Veröffentlichung:
2019
HRA-Veröffentlichung:
31.05.2019
Das Album enthält Albumcover Booklet (PDF)
Entschuldigen Sie bitte!
Sehr geehrter HIGHRESAUDIO Besucher,
leider kann das Album zurzeit aufgrund von Länder- und Lizenzbeschränkungen nicht gekauft werden oder uns liegt der offizielle Veröffentlichungstermin für Ihr Land noch nicht vor. Wir aktualisieren unsere Veröffentlichungstermine ein- bis zweimal die Woche. Bitte schauen Sie ab und zu mal wieder rein.
Wir empfehlen Ihnen das Album auf Ihre Merkliste zu setzen.
Wir bedanken uns für Ihr Verständnis und Ihre Geduld.
Ihr, HIGHRESAUDIO
Richard Wagner (1813 - 1883): Tannhäuser, WWV 70

1

"Dich, teure Halle, grüß ich wieder"

03:41

2

"Allmächt'ge Jungfrau, hör mein Flehen!"

07:33

Richard Strauss (1864 - 1949): Ariadne auf Naxos, Op. 60

3

"Es gibt ein Reich"

06:36

Richard Strauss: 4 Lieder, Op. 27

4

1. Ruhe, meine Seele!

04:36

5

2. Cäcilie

02:20

6

3. Heimliche Aufforderung (Arr. Heger)

03:29

7

4. Morgen!

04:34

Richard Strauss: Wiegenlied:

8

1. Wiegenlied

04:12

Richard Strauss: Malven:

9

Malven, TrV 297 (Arr. Rihm)

03:02

Richard Strauss: Vier letzte Lieder

10

1. Frühling

03:45

11

2. September

05:38

12

3. Beim Schlafengehen

05:39

13

4. Im Abendrot

08:59

Total Runtime

01:04:04
Info zu Richard Strauss: Four Last Songs / Wagner: Arias from Tannhäuser
Werke von Strauss und Wagner singt man nicht mal eben so. Um die komplexe Musik angemessen zu interpretieren und auch in einer reichen Tradition zu bestehen, benötigt man künstlerisches Format und eine Charakterfestigkeit, die meistens auch mit einem gewissen Alter und Erfahrung Hand in Hand geht. Lise Davidsen hat jedoch schon früh für sich erkannt, dass ihre strahlende Sopranstimme gerade in den dramatischen Klangwelten von Strauss und Wagner ganz besonders zuhause ist und dort zur vollen Schönheit aufblühen kann. Trotz ihrer Jugend bringt die norwegische Sängerin bereits eine authentische künstlerische Reife mit, die es ihr ermöglicht, die Kompositionen mit bemerkenswertem Tiefgang zu gestalten. Das Ergebnis hat sie auf ihrem beeindruckenden Debütalbum für Decca Classics festgehalten und tritt damit als erste skandinavische Sängerin nach Birgit Nilsson in große Fußstapfen.
Gleichzeitig kann sie bereits auf einige beeindruckende Karrieremeilensteine in so jungen Jahren zurückblicken: 2015 hat Lise Davidsen den ersten Preis bei Plácido Domingos Operalia gewonnen. Schnell folgten Konzerte und Engagements beim Glyndebourne Festival und in Aix-en-Provence, an der Bayerischen Staatsoper, dem Royal Opera House, dem Opernhaus Zürich und an der Wiener Staatsoper. Mit dem Album "Lise Davidsen" hat die Sopranistin sich selbst nun einen Wunsch erfüllt und sich dem Vokalrepertoire des 19. und frühen 20. Jahrhunderts gewidmet. Sie hat den Zyklus "Vier letzte Lieder" und einige zentrale Arien aus "Ariadne auf Naxos" von Richard Strauss sowie zwei Stücke aus Richard Wagners "Tannhäuser" eingesungen und überzeugt im Zusammenspiel mit Esa-Pekka Salonen und dem Philharmonia Orchestra auf ganzer Linie.
Wenn Lise Davidsen eingangs mit "Dich, teure Halle" und "Allmächtige Jungfrau" aus Wagners Tannhäuser in die Rolle der Elisabeth schlüpft, zeigt sie bereits ein weites Spektrum an Klangfarben, die sie mit strahlend schöner Intensität erglühen lässt. Diese Darbietung macht große Lust auf ihr diesjähriges Debüt bei den Bayreuther Festspielen in dieser ebendieser Rolle. Innige Empfindung durchdringt die Aufnahmen — auch die Arie "Es gibt ein Reich" aus der Oper "Ariadne auf Naxos", in der Lise Davidsen 2017 Glyndebourne Festival debütierte. Sie hat hörbar jeden Ton dieser Musik in sich aufgesaugt und so verinnerlicht, so dass sie nun eine zutiefst berührende Interpretation der Arie präsentiert, in der jeder Ton lebendig leuchtet.
Das Liedrepertoire von Richard Strauss rundet das Album ab. Seine vier Lieder Op. 27 "Ruhe meine Seele", "Cäcilie", "Heimliche Aufforderung" und "Morgen!" hat er als Hochzeitsgeschenk für die Sopranistin Pauline de Ahna komponiert, die er am 10. September 1894 geheiratet hat und die seine lebenslange Vertraute, Interpretin und Muse war. Auch das Wiegenlied entspringt einem Zyklus. Es ist das erste von fünf Liedern, die Strauss 1899 geschrieben hat, knapp 50 Jahre vor "Malven", das er noch im Anschluss an seinen Zyklus "Vier letzte Lieder" schrieb, mit dem er Gedichte von Hermann Hesse und Joseph von Eichendorff vertont hat. Ein großes, majestätisches Abschiednehmen klingt durch diese melancholischen Vokalwerke. Lise Davidsen kann die Emotionen glaubhaft zum Leben erwecken und beschreibt mit ihrer eleganten und lebendigen Stimme so weite Bögen, dass das ganze Universum der Strauss'schen Klangfarben darin Platz findet. Kirsten Flagstad hat die vier letzten Lieder einst für Decca eingesungen — Lise Davidsen steht dieser Ikone in nichts nach.
Lise Davidsen, Sopran
Philharmonia Orchestra
Esa-Pekka Salonen, Dirigent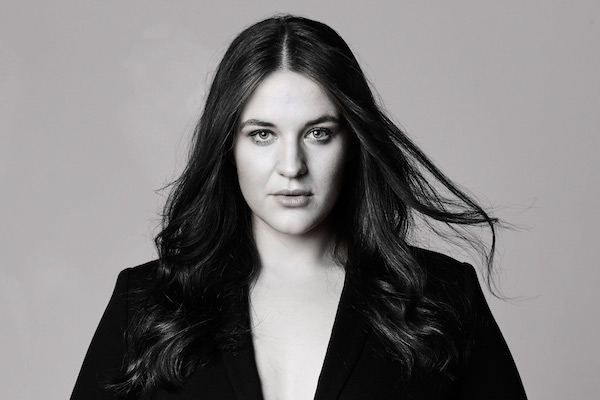 Lise Davidsen
began studying guitar and singing at age fifteen. At first she favoured the guitar but, with more training, singing took prominence. Lise's early teachers included Mona Skatteboe and Runa Skramstad, who gave her an excellent foundation in classical music.
Lise achieved her bachelor's degree in classical singing in 2010 from the Grieg Academy of Music in Bergen, Norway. During this time she worked with many notable singers including Bettina Smith and Hilde Haraldsen Sveen and joined the Norwegian Soloists Choir as a mezzo soprano, under artistic director Grete Pedersen.
While studying for a master's degree at the Royal Danish Academy of Music, Lise's teacher, Susanna Eken, urged her to develop her voice for the world of opera as a soprano. Lise's first major engagement as a soprano was in 2011 at the Young Talent Concert in Bergen, singing arias by Strauss and Wagner with the Bergen Philharmonic Orchestra, conducted by Rory Macdonald.
Lise made her Royal Danish Opera debut in the 2012/13 season as the Dog and Owl in The Cunning Little Vixen. She has since returned to sing Emilia Otello and Rosalinde Die Fledermaus, and was awarded the Reumert Talentpris. In the same season, she was a part of the Mozart residency at Aix-en-Provence, where she was instantly reinvited for the following year to work with Waltraud Meier for the residency A Tribute to Patrice Chèreau.
In 2014, Lise graduated from the Opera Academy in Copenhagen and had the honour of receiving the Léonie Sonning talent prize and Danis Singers Award 2014. She also received financial support from the Skipsreder Tom Wilhelmsen, Karen and Arthur Feldthusens and Sine Butenschøns Foundations.
2015 was a standout year for Lise; her breakthrough performances won her the first prize, Birgit Nilsson Award and Audience Prize at the Operalia competition in London, in addition to the first prize, the prize for the best performance of Norwegian music and the Ingrid Bjoner Scholarship at the Queen Sonja International Music Competition. She was also a triple winner at the 2015 Hans Gabor Belvedere Singing Competition in Amsterdam and received the HSBC Aix-en-Provence Laureate and Statoil Talent Bursary Award in the same year.
The 18/19 season sees Lise make her Bayreuth debut as Elisabeth in a new production of Tannhäuser conducted by Valery Gergiev. The role is also a vehicle for returns to Opernhaus Zürich and Bayerische Staatsoper. Other highlights include her debut as Liza Queen of Spades at Oper Stuttgart and a company debut with Royal Opera House, Covent Garden in their Ring Cycle. On the concert platform she makes a highly anticipated return to the BBC Proms with Verdi's Requiem together with the London Philharmonic Orchestra and Andrés Orozco Estrada as well appearing at the Edinburgh International Festival with the Oslo Philharmonic Orchestra, Vasily Petrenko and a programme of Strauss songs. Further performances throughout the season include Vier letzte Lieder with the Danish National Symphony Orchestra, the Stavanger Orchestra and the Bergen Philharmonic Orchestra; an open air concert with Oslo Philharmonic; her debut as Sieglinde Die Walküre with the Toronto Symphony Orchestra and Sir Andrew Davis and with the Antwerp Symphony Orchestra and Edo de Waart; Wesendonck Lieder and Rückert-Lieder with the Norwegian Chamber Orchestra; and solo recitals with James Baillieu at Opernhaus Zürich and Schubertiada Vilabertran.


Booklet für Richard Strauss: Four Last Songs / Wagner: Arias from Tannhäuser