---
Album Info
Album Veröffentlichung:
2015
HRA-Veröffentlichung:
15.06.2019
Das Album enthält Albumcover
Ivor Keys (1919 - 1995): Cello Sonata:

1

Cello Sonata: I. Allegro ben moderato ma appassionato

07:09

2

Cello Sonata: II. Lento cantabile

06:46

3

Cello Sonata: III. Theme and Variations

07:35

Jean Sibelius (1865 - 1957):

4

Malinconia, Op. 20

12:18

Johannes Brahms (1833 - 1897), Paul Klengel (1854 - 1935): Violin Sonata No. 1 in G Major, Op. 78 (Arr. for Cello & Piano):

5

Violin Sonata No. 1 in G Major, Op. 78 (Arr. for Cello & Piano): I. Vivace ma non troppo

12:19

6

Violin Sonata No. 1 in G Major, Op. 78 (Arr. for Cello & Piano): II. Adagio

07:47

7

Violin Sonata No. 1 in G Major, Op. 78 (Arr. for Cello & Piano): III. Allegro molto moderato

09:52

Total Runtime

01:03:46
Info zu Keys, Sibelius & Brahms: Works for Cello & Piano
Rohan de Saram, one of the world's most distinguished cellists, teams up with the equally eminent pianist Benjamin Frith in a very interesting and distinctive selection of works for cello and piano that span eight decades. From the sunny romanticism of Brahms to the melancholy of Sibelius to the modernity of Ivor Keys, this release is a fascinating recital disc performed by two outstanding British musicians.
Rohan de Saram, cello
Benjamin Frith, piano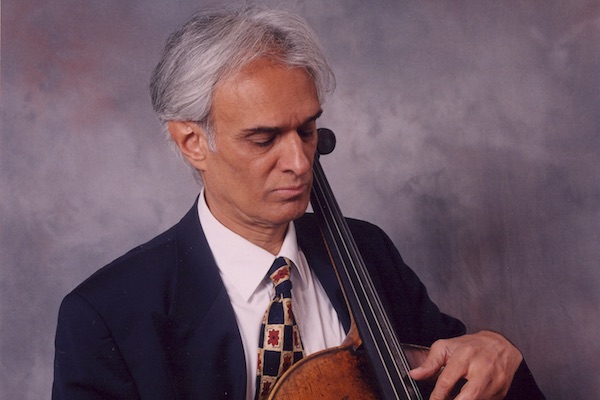 Rohan de Saram
was born in Sheffield of Sinhalese parents. He began studying the cello at the age of 11 with Gaspar Cassado at the Academia Chigiana in Siena, Italy, At the age of 16, in 1955, he was honoured with the Suggia Award which enabled him to study with Pablo Casals in Puerto Rico and with Sir John Barbirolli in London. Casals said of him: "There are few of his generation that have such gifts."
As a soloist he has played throughout Europe, Asia, Australia, New Zealand, USA, Canada & the former Soviet Union with the major orchestras & leading conductors of the world such as John Barbirolli, Adrian Boult, Colin Davis, Zubin Mehta, Seiji Ozawa & Malcolm Sargent. His debut appearance in the USA was with the New York Philharmonic Orchestra at the Carnegie Hall at the invitation of Dmitri Mitropoulos. Among the composers he worked with at that time were Kodaly, Shostakovich, Poulenc & Walton. After a recital in America, Piatagorsky presented him with a special bow which he uses for concerts.
Rohan de Saram is also an outstanding interpreter of contemporary music, and has worked personally with many leading contemporary composers. Xenakis was one of the first he worked with, giving the UK premiere of "Kottos" for solo cello. His performance of "Nomos Alpha" won him great praise from the composer who invited him to play it at the Xenakis Festival in Bonn. Later Xenakis wrote two works for him, "Epicycles" for cello & ensemble and "Roscobek" for cello & double bass. He has worked with Ligeti, giving the world premiere of his solo cello sonata; with Pousseur, giving the world premiere of "Racine 19", a work based on a 19-note scale and dedicated to him; and with Berio, giving the UK premiere of his work for cello and orchestra, "Il Ritorno degli Snovidenia". After the performance, Berio wrote to Rohan: "Your performance of "Ritorno" is splendid, but besides "Ritorno", your sound, your perfect intonation, your phrasing and bowing technique make you a great performer of any music. As a result, Berio wrote "Sequenza XIV" for Rohan: this wonderful piece incorporates in a unique way the rhythms of the Kandyan drum of Sri Lanka, an instrument which Rohan has himself played since his childhood in Sri Lanka.
For many years Rohan was cellist of the Arditti Quartet, for whom hundreds of new works were written and by whom hundreds of world premieres were given and many recordings made. Whilst with the Arditti Quartet, they were awarded the Siemens prize for their services to music and a Grammy Award for their recording of works by Elliott Carter, including his Sonata for cello and piano and his work 'Figment' for solo cello.
At the end of November 2005, Rohan left the Arditti Quartet in order to work with other artists, composers and friends around the world, bringing together music from a range of musical periods, both eastern and western, classical and contemporary, composed and improvised. In December 2004, Rohan was awarded an honorary D. Litt. from the University of Peradeniya, Sri Lanka, and in December 2005, he was awarded the Deshamaniya, the national honour of Sri Lanka. His recently published book "Conversations" between Rohan and Joachim Steinheuer from Heidelberg University, has been described as "a treasure trove of musical jewels" and is available from the German publisher.
Benjamin Frith
Life student of Dame Fanny Waterman, Benjamin Frith won the Dudley National Concerto Competition at age fourteen, performing Saint-Saens 2nd Piano Concerto, subsequently making his recital debut at the Harrogate International Festival. His many awards culminated in joint top prize at the Busoni International Piano Competition in Bolzano, then in 1989, the Gold Medal at the Artur Rubinstein Piano Master's Competition, where he was also awarded the special prize for Chamber Music.
Many engagements with world renowned orchestras followed, such as IPO (Mehta), Warsaw Philharmonic (Atzmon) and later the Halle under John Wilson and Sir Mark Elder and recital tours from India, Kazakhstan, Israel and Egypt to the Far East and North America. He soon made recording contracts with ASV, then with Naxos, for whom he made a best-selling John Field Concerto Cycle with the Royal Northern Sinfonia. His solo recording of Schumann's highly personal Davidsbundler op. 6 received the top recommendation on Radio Three's programme, "Building a Library".
During the latter half of his career there has been a concentration on the chamber repertoire, principally as pianist in the Gould Piano Trio, which has made regular tours to N. America being described recently in the Washington Post as 'near musical perfection'. He has also formed the enterprising Frith Piano Quartet with cellist Richard Jenkinson and been the guest pianist of such illustrious ensembles as the Elias, Emperor, Endellion, Chilingarian, Wihan and Dante quartets.
Recent releases include the 2nd Piano Concerto of C.V.Stanford with BBCNOW coupled with his Dante Rhapsodies for solo piano, warmly received by BBC Music Magazine and chosen by the Gramophone's critic, Jeremy Dibble, as his 'Disc of the Year 2016'
Last season saw Benjamin performing at the Wigmore Hall in Schumann's Piano Quintet (Elias) and in 2018 he has continued with the Gould's Wigmore Beethoven Piano Trio cycle and appeared as solo recitalist in China and Japan.
Benjamin Frith is an Honorary Fellow of the Royal Welsh College of Music and Drama.


Dieses Album enthält kein Booklet