---
Album Info
Album Veröffentlichung:
2020
HRA-Veröffentlichung:
27.11.2020
Label: Yarlung Records
Genre: Classical
Subgenre: Chamber Music
Interpret: Martin Chalifour, Joanne Pearce Martin, Bryan Pezzone, Mika Sasaki and Elinor Frey
Komponist: Sergei Prokofiev (1891–1953), Igor Stravinsky (1882–1971), Claude Debussy (1862-1918), Max Grafe (1988), Maurice Ravel (1875–1937), Steven Edward Stucky (1949-2016), Kaija Saariaho (1952-), Johann Sebastian Bach (1685-1750)
Das Album enthält Albumcover Booklet (PDF)
Kaija Saariaho B. 1952):

1

Sept Papillons (Excerpts): No. 1, —

01:09

Brian L. Ruhe, Russell Ward:

2

CERN Sweep ttH Tracks

00:12

Steven Stucky (1949 - 2016):

3

3 Pinturas (Excerpts): No. 2, Musicas Dormidas

04:38

Brian L. Ruhe, Russell Ward:

4

CERN Event Monitor, Pt. 1

00:34

Steven Stucky:

5

3 Pinturas (Excerpts): No. 3, Amigos de los Pajaros

02:59

Brian L. Ruhe, Russell Ward:

6

CERN Top Quark Jet (Fast)

00:30

Maurice Ravel (1875 - 1937):

7

Violin Sonata No. 2 in G Major, M. 77: III. Perpetuum mobile

04:16

Brian L. Ruhe, Russell Ward:

8

CERN Higgs Jet 2

00:37

Max Grafe (b. 1988):

9

Obsidian Liturgy

10:18

Brian L. Ruhe, Russell Ward:

10

CERN Higgs Jet 1

01:38

Claude Debussy (1862 - 1918):

11

La plus que lente, L. 121 (Arr. for Violin & Piano)

04:27

Brian L. Ruhe, Russell Ward:

12

CERN Top Quark Jet (Slow)

00:41

Igor Stravinsky (1882 - 1971):

13

The Firebird: Scherzo (Arr. Dushkin for Violin & Piano)

02:38

Brian L. Ruhe, Russell Ward:

14

CERN Inner Detector Layers, Pt. 1

00:52

Sergei Prokofiev (1891 - 1953):

15

Sonata for Solo Violin in D Major, Op. 115: I. Moderato

04:57

Brian L. Ruhe, Russell Ward:

16

CERN Event Monitor, Pt. 2

01:17

Johann Sebastian Bach (1685 - 1750):

17

Violin Partita No. 1 in B Minor, BWV 1002 (Excerpts Arr. R. Schumann for Violin & Piano): V. Sarabande - VI. Double I

03:25

Brian L. Ruhe, Russell Ward:

18

CERN Sweep ttH Clusters

00:10

Johann Sebastian Bach:

19

Violin Partita No. 1 in B Minor, BWV 1002 (Excerpts Arr. R. Schumann for Violin & Piano): VII. Tempo di bourrée - VIII. Double II

04:13

Brian L. Ruhe, Russell Ward:

20

CERN Inner Detector Layers, Pt. 2

01:08

Kaija Saariaho:

21

Sept Papillons (Excerpts): No. 4, —

02:04

Total Runtime

52:43
Info zu Symmetriā Pario
Music can take so many forms. This album explores the relationship between acoustically produced music created by human beings and CERN LHC subatomic particle generation and decay files from the European Organization for Nuclear Research. The CERN tracks function here as intermezzi.
For each of these "intermezzi" I have converted the most basic "sonified" files in the CERN Sounds Library to midi piano and violin tracks using the native instruments in Apple's LogicProX. I intend the paired piano-violin tones to represent particle-antiparticle pairs typically produced in the LHC collisions. I have set the key and tempo globally for each track, in order to better match the music performance movements. I have not altered the relative arrangement of tones within the tracks, meaning that I preserved the original structure of the data.
Tracks on the album alternate between recordings made and previously released by Yarlung Records with the midi tracks, which my friend Brian L. Ruhe and I recorded from a high-resolution audiophile playback system I designed and built for projects like this. Special thanks to Yarlung's Martin Chalifour (violin), Joanne Pearce Martin and Bryan Pezzone (piano), Mika Sasaki (piano) and Elinor Frey (cello). I hope that the patterns in the music you hear performed by these outstanding musicians connect in your mind with the patterns generated by the most elementary known particles in our universe, as captured in their ephemeral dance in CERN's accelerator complex in Switzerland.
Musicians and composers create symmetry and harmony out of physical matter. The alchemy of music emerges from the wood body and metal strings of violins and pianos and from the blood, sinews and muscles in human beings. Like the metaphoric music emerging from CERN's particle detectors, music originating in our great concert halls comes from matter also. The five-story Atlas Detector surrounds violinist Martin Chalifour like a concert hall on our album cover.
We titled our album Symmetriā Pario. The title references the birth of the universe and the birth of particles within the Atlas detector, as well as the creation of music by musicians and physicists alike. In our definition of the Latin, "Symmetriā Pario" literally means "I give birth to symmetry."
CERN's Professor Gianotti writes: "Art is based on very clear, mathematical principles like proportion and harmony. At the same time, physicists need to be inventive, to have ideas, to have some fantasy." With these principles and freedom to interpret in mind, let us enjoy this exploration.
In each case, we offer an interpretation of the music composed and performed by human beings that fits the sequence of events surrounding the generation of particles in high-energy collision experiments, and, later, the formation of particles in the early universe. We then juxtapose those pieces with transposed sound files representative of actual collision events.
Martin Chalifour, violin
Joanne Pearce Martin, piano
Bryan Pezzone, piano
Mika Sasaki, piano
Elinor Frey, cello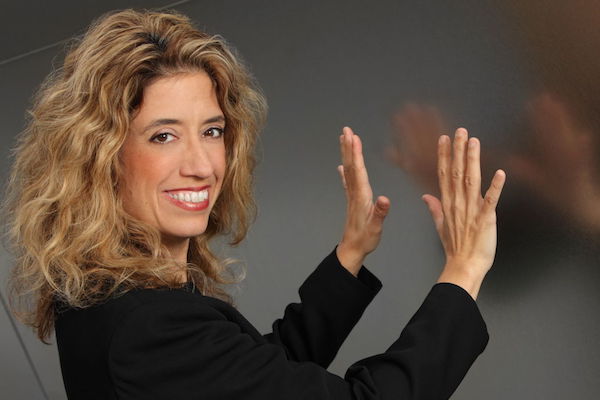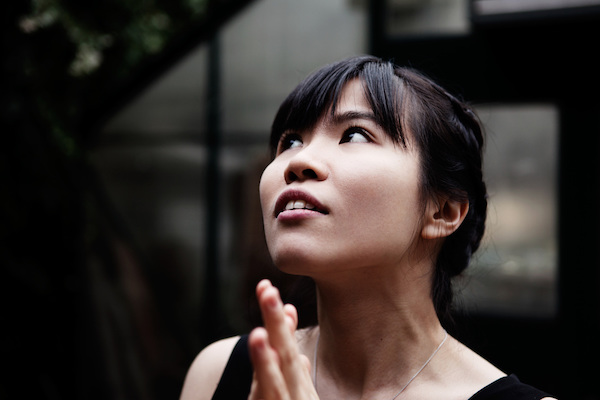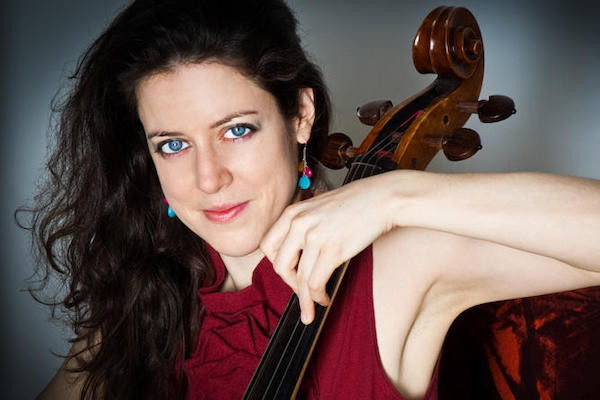 Martin Chalifour
began his tenure as Principal Concertmaster of the Los Angeles Philharmonic in 1995. Martin graduated with honors from the Montreal Conservatory at the age of 18 and then moved to Philadelphia to pursue studies at the Curtis Institute of Music. Chalifour performs as soloist with major orchestras around the world when not performing in Walt Disney Concert Hall.
Joanne Pearce Martin
was appointed by Esa-Pekka Salonen in 2001 as the Los Angeles Philharmonic's Keyboardist. A graduate of Philadelphia's Curtis Institute of Music, she also balances a busy career as soloist, chamber musician, and recording artist. She has performed at dozens of music series and festivals spanning four continents, collaborating with artists such as Joshua Bell, Lynn Harrell, James Galway, Jean-Pierre Rampal, Julius Baker, and Joseph Silverstein. She has appeared as soloist with the LA Phil at both Walt Disney Concert Hall and the Hollywood Bowl, and with many other orchestras, including the Philadelphia Orchestra and the Huddersfield Philharmonic in England.
Martin's solo CD Barefoot is available on Yarlung and Linn Records. She also records and performs on the theremin. Her playing has been described by the Los Angeles Times as possessing "unusual fervor and fluency" and "stirring virtuosity." Martin's 2016 Barbican Centre performance of Messiaen's epic work Des Canyons aux Étoiles with the LA Phil and Gustavo Dudamel was described by London's Guardian as a "tour de force."
This season she and her husband Gavin Martin continue to concertize together in the U.S. and abroad as a two-piano team. Another highlight of 2017 will be the West Coast premiere of John Adams' Roll Over Beethoven for two pianos with Jeffrey Kahane.
When she's not making music, you might find Joanne up in the air – she is an instrument-rated airplane pilot and master-rated skydiver.
Bryan Pezzone
has been a freelance performing and recording artist in the Los Angeles area since 1987. He is known as a versatile performer who is comfortable in classical, contemporary and improvisational styles. He performs with composers and musicians as diverse as Pierre Boulez, John Williams, and John Adams, and records on countless film and television soundtracks. He is the pianist in the group Free Flight, a crossover classical/jazz quartet. These concerts feature many of his own compositions. In addition, Bryan has initiated a performing series that he calls "FREEDOM SERIES" which involves improvisations and verbal musings on life. He has been principal pianist in the Hollywood Bowl Orchestra from its inception in 1991-1999 as well as the former chair and founder of the Multi-focused keyboard department at the California Institute of the arts from 1987- 2000. He abandoned both those positions in order of discovering new paths and is passionate about continuously redefining himself and his role as an artist, musician, and person in today's complex and eclectic culture.
Mika Sasaki
is an imaginative and versatile soloist, chamber musician, and educator whose performances and teaching have taken her to the U.K., Italy, Japan, Switzerland, and throughout the U.S. Her debut album, Obsidian: Mika Sasaki plays Clara Schumann, released on Yarlung Records in 2016, was highly acclaimed by the Online Merker as "illuminat[ing] the artistic inspiration and creative exchange between three Romantic souls," Clara Schumann, Robert Schumann, and Johannes Brahms. Her performances have been broadcasted live on WQXR, WFMT, KQAC, and on Radio Sweden, and she has appeared as concerto soloist with the Sinfonia of Cambridge (U.K.), New Jersey Symphony Orchestra, 92Y Orchestra, and more recently, with the InterSchool Symphony Orchestra of New York, performing Amy Beach's Piano Concerto in February 2019.
Festival appearances include Music@Menlo, Tanglewood, Chigiana, pianoSonoma, Taos, Yellow Barn, Aspen, Focus!, Icicle Creek, Rushmore, Mannes Beethoven Institute, Caramoor, Shandelee, Weekend of Chamber Music, and Summer Performing Arts with Juilliard in Geneva, Switzerland. She is the pianist of Ensemble Mélange and frequently concertizes with the Chameleon Arts Ensemble in Boston, the Manhattan Chamber Players, Carnegie Hall's Ensemble Connect, and with her duo partners. She is an alumna of the Peabody Conservatory (B.M., M.M.), The Juilliard School (D.M.A.), and Ensemble Connect—a two-year fellowship program of Carnegie Hall, Juilliard, and the Weill Institute, in partnership with the NYC Department of Education. Upon completing her doctorate at Juilliard, Dr. Sasaki won the Juilliard Career Advancement Fellowship as a graduate who demonstrated outstanding artistry and achievement in leadership, entrepreneurship, and breadth of engagement.
Elinor Frey
is a leading Canadian-American cellist and researcher who specializes in early music and new music. Her acclaimed CDs on the Belgian label Passacaille – most of which are world premiere recordings – include La voce del violoncello (2013), Berlin Sonatas (2015) with Lorenzo Ghielmi on fortepiano, Fiorè (2017), which features soprano Suzie LeBlanc, and Giuseppe Clemente Dall'Abaco: Cello Sonatas (2020) which received a Diapason d'Or. She will soon release Antonio Vandini: Complete Works, a project in collaboration with Marc Vanscheeuwijck. Her critical edition of Dall'Abaco Sonatas is published in collaboration with Walhall Editions. Frey's album of new works for Baroque cello, titled Guided By Voices, was released on the Analekta label in 2019. In recent seasons she has performed throughout N. America and Europe, as well as with her quartet, Pallade Musica. Frey holds degrees from McGill, Mannes, and Juilliard. She teaches early cello at the University of Montréal, lectures at McGill University, and is a Visiting Fellow in Music at Lady Margaret Hall, Oxford University.


Booklet für Symmetriā Pario