---
Album Info
Album Veröffentlichung:
2023
HRA-Veröffentlichung:
03.02.2023
Das Album enthält Albumcover Booklet (PDF)
Camille Saint-Saëns (1835 - 1921): Violin Sonata No. 1 in D Minor, Op. 75, R. 123:

1

Saint-Saëns: Violin Sonata No. 1 in D Minor, Op. 75, R. 123: Ia. Allegro agitato

07:04

2

Saint-Saëns: Violin Sonata No. 1 in D Minor, Op. 75, R. 123: Ib. Adagio

05:47

3

Saint-Saëns: Violin Sonata No. 1 in D Minor, Op. 75, R. 123: IIa. Allegretto moderato

04:01

4

Saint-Saëns: Violin Sonata No. 1 in D Minor, Op. 75, R. 123: IIb. Allegro molto

06:12

Violin Sonata No. 2 in E-Flat Major, Op. 102, R. 130:

5

Saint-Saëns: Violin Sonata No. 2 in E-Flat Major, Op. 102, R. 130: I. Poco allegro, più tosto moderato

07:30

6

Saint-Saëns: Violin Sonata No. 2 in E-Flat Major, Op. 102, R. 130: II. Scherzo

03:57

7

Saint-Saëns: Violin Sonata No. 2 in E-Flat Major, Op. 102, R. 130: III. Andante

06:06

8

Saint-Saëns: Violin Sonata No. 2 in E-Flat Major, Op. 102, R. 130: IV. Allegro grazioso. Non presto

04:59

Fantaisie in A Major, Op. 124:

9

Saint-Saëns: Fantaisie in A Major, Op. 124

14:29

Berceuse in B-Flat Major, Op. 38 (Arr. S. Fitzpatrick for Violin & Harp):

10

Saint-Saëns: Berceuse in B-Flat Major, Op. 38 (Arr. S. Fitzpatrick for Violin & Harp)

04:55

Total Runtime

01:05:00
Info zu Saint-Saëns: Violin Works
Mit seiner Kammermusik betrat Saint-Saëns in Frankreich Neuland zu einer Zeit, als der Publikumsgeschmack eher der Oper und der Opéra-comique zugeneigt war. Seine erste Sonate für Violine und Klavier, eine der frühesten in Frankreich komponierten, ist ein Meisterwerk von grenzenloser Schönheit. Ihre emotionale Wirkung und ihr hochpoetischer Inhalt werden durch die perfekte Beherrschung der formalen Architektur durch den Komponisten unterstützt. )Sie wurde auch als Vorbild für die "Vinteuil-Sonate" vorgeschlagen, die sich durch Marcel Prousts Romanzyklus "Auf der Suche nach der verlorenen Zeit" zieht). Die zweite Sonate, die in Ägypten komponiert wurde, unterscheidet sich stark von ihrer Vorgängerin: Sie ist ernster, klassischer und intimer. Sie ist zwar melodischer geschrieben, aber der Komponist prophezeite, dass die Sonate "erst beim achten Mal hören" verstanden werden würde.
Diese beiden Meisterwerke werden ergänzt durch die Fantaisie für Violine und Harfe, ein virtuoses Werk, in dem die Verwendung der Harfe anstelle des Klaviers einen zarten, raffinierten, ja magischen Klang erzeugt, der manchmal an Fauré und Debussy erinnert, und durch die charmante Berceuse, eine der bekanntesten Miniaturen von Saint-Saëns. Ursprünglich für Violine und Klavier geschrieben, wird sie hier in einer Bearbeitung für Violine und Harfe aufgeführt, die wiederum die Feinheiten von Saint-Saëns' Komposition hervorhebt.
Cecilia Zilliacus, Violine hristian Ihle Hadland, Klavier Stephen Fitzpatrick, Harfe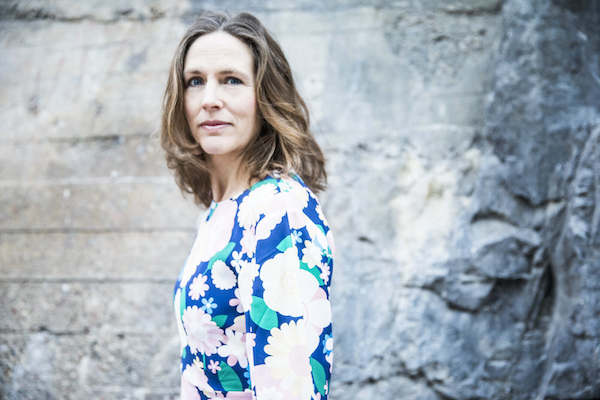 Cecilia Zilliacus
Over the years, audiences have embraced Cecilia Zilliacus' equally tantalizing and warm interpretations of everything from the great classical and romantic works to contemporary chamber music and collaborations across genres – from the most prominent symphony orchestras, conductors and composers in Europe, to jazz musicians, folk musicians, singer song-writers and many others.
Exchanges with fellow musicians and communication with the audience are catchwords in the projects she pursues or initiates.
"I want to dwell in contexts where the point is that it's me who's bringing my distinctiveness to the table – just as the other musicians are bringing theirs – and that our work together becomes more than the sum of the individual parts."
Cecilia Zilliacus' efforts to draw attention to lesser-known composers, both male and female, have led to a very broad repertoire. She often greets her audiences with compositions written specifically for her.
Among Cecilia Zilliacus recurring collaborators are internationally active musicians like Lise Berthaud, Bengt Forsberg, Håvard Gimse, Philippe Graffin, Christian Ihle Hadland, Svante Henryson, Paavali Jumppanen, Jakob Koranyi, Roland Pöntinen, Christoffer Sundqvist, Torleif Thedéen, Janne Thomsen, Oliver Triendl, Lena Willemark and many others.
Cecilia Zilliacus has made a number of acclaimed recordings, several of which have been rewarded with Swedish "Grammis". The most recent Grammis, 2019, was awarded for her recording of Amanda Maier's compositions together with Kati Raitinen and Bengt Forsberg. Previous Grammis have rewarded recordings made together with pianist Bengt-Åke Lundin and string trio ZilliacusPerssonRaitinen.
"After her superlative recording of Nielsen's Violin Concerto last year (reviewed in March 2016) Cecilia Zilliacus presents something totally different. Or is it? Not entirely. The earthiness that made her Nielsen so idiomatic is ever-present on this fascinating and unusual recording in which the language of Nordic folk music provides the predominant aesthetic (...)
- The Strad, 2017, commenting the record, Dansa (Cecilia Zilliacus and Lena Willemark, BIS) featuring pieces by Johann Sebastian Bach, Svante Henryson and Sven-David Sandström.
Among the conductors Cecilia Zilliacus has worked with are Anja Bihlmaier, Daniel Blendulf, Andrey Boreyko, Baldur Brönniman, Olari Elts, Eivind Gullberg-Jensen, Daniel Harding, Anna-Maria Helsing, Okko Kamu, Eri Klas, Susanna Mälkki, Kristiina Poska, Joseph Swensen, Arvo Volmer and Benjamin Wallfisch.
As a soloist, she has performed with most Swedish symphony orchestras as well as with many Nordic and European orchestras, including BBC Wales, the National Symphony Orchestra of Estonia, The Radio Symphony of the Netherlands and the Zagreb Philharmonic.
"As it should be, with a real soloist, this was indeed an artistic statement and presentation, rather than merely a technical achievement."
Lars Hedblad in the Swedish daily Svenska Dagbladet 30 May 2010, on Stravinsky's Violin Concerto, Royal Stockholm Philharmonic, conductor Susanna Mälkki, Stockholm Concert Hall.
Cecilia Zilliacus is the artistic director of Katrina Chamber Music on Åland as well as of the Korsholm Music Festival in Finland. She's also a driving force in the Swedish string trio ZilliacusPerssonRaitinen which has been awarded a number of prizes. The trio are artistic directors of the Stockholm Concert Hall's chamber music series, "Äntligen måndag" (Monday, at last).
Zilliacus' leadership is characterized by an open and spirited inducement to creative processes. She has played a large role in the inflow of Nordic and European composers to Stockholm and Finland.
Among the composers who have written expressly for Cecilia Zilliacus and for the string trio ZilliacusPerssonRaitinen are B Tommy Andersson, Dai Fujikura, Mats Larsson Gothe, Fredrik Hedelin, Daniel Nelson. Mika Pelo, Sven-David Sandström and Lotta Wennäkoski.
Cecilia Zilliacus received her education in Stockholm and Cologne. She is a professor at the Royal College of Music in Stockholm and a member of the Royal Swedish Academic of Music. Her violin of many years is an N. Gagliano from the Järnåker Foundation.
Zilliacus' career took off in 1997 with her victory in the Royal Swedish Academic of Music's prestigious competition the Soloist Prize as well as first prize in the Nordic Soloist Biennial in Trondheim. Moreover, in 1997-1998, she was designated Artist in Residence at Sweden's public radio. In the season of 2001-2002 she was selected as Sweden's representative in the international Rising Star project – a collaboration between Stockholm Concert Hall, Kölner Philharmonie, Carnegie Hall New York, Concertgebouw Amsterdam, Konzerthaus Wien and other leading concert houses across the globe.
Cecilia Zilliacus credits her teachers with a large part in her success – from her childhood teachers Maje Bergman and Ulla Magnusson in the municipal music school to many important lessons with Sven Karpe. Other important contexts were music camps in the Österbotten region of Finland and master classes with Milan Vitek, Sylvia Rosenberg and Franco Gulli among others, as wells as studies with Harald Thedéen and Mihaela Martin at the music colleges of Stockholm and Cologne respectively. She is now keen on closing the circle and passing her knowledge on to her students, striving to give each and every student the tools allowing them to develop on their own and bring their skills to new levels.
Christian Ihle Hadland
In the last decade Christian Ihle Hadland has established himself as a true craftsman of the piano, a musician whose delicate, refined playing and individual touch have led him to the most prestigious stages in the world. ​
Christian came to international attention in 2011 when he began a two-year stint as a BBC New Generation Artist. As an NGA he performed with all five of the BBC's symphony orchestras from London to Manchester and broadcast solo and chamber recitals for the corporation in London. As a finale to his tenure, Christian was the soloist in Beethoven's Second Piano Concerto at the BBC Proms with the Oslo Philharmonic under Vasily Petrenko; the concert was broadcast live and Christian was praised by London critics for his 'pearly' and 'otherwordly' sound. ​
Christian made his professional concerto debut with KORK, the Norwegian Radio Orchestra, aged 15. He has since performed with all the major orchestras in Scandinavia including the Swedish Radio and Danish National Symphony Orchestras, and the Royal Stockholm, Helsinki and Oslo Philharmonics and also the Swedish Chamber Orchestra. In the UK he has appeared as a concerto soloist with the Hallé Orchestra, the Royal Scottish National Orchestra, the Scottish Chamber Orchestra and Manchester Camerata, in addition to his work with the BBC orchestras. He embarked upon a successful concert tour of the UK with the Bergen Philharmonic under Andrew Litton in 2013. Christian made his US debut with Seattle Symphony Orchestra in 2013 and he has also performed with NDR Hannover Orchestra. ​
Christian is highly sought after as a chamber musician and has been Artistic Director of the International Chamber Music Festival in Stavanger, his hometown, since 2010. He appears regularly at The Wigmore Hall, where he gave his debut solo recital in 2013, and is a regular guest at the Risør Chamber Music Festival and at the Bergen International Festival in Norway. He has also performed at the BBC Proms Chamber Music Series, where he collaborated with the Signum Quartet. In 2015 he gave a three-week chamber music tour of Australia with the Australian Chamber Orchestra and American mezzo Susan Graham. In 2006, Christian performed with soprano Renée Fleming at the Nobel Prize Award Ceremony in Oslo. ​
Christian is a respected recording artist whose disc of Mozart Piano Concertos with the Oslo Philharmonic Orchestra was nominated for the Spellemann Prize in 2014, the highest honour for recorded music in Norway. Christian's Holberg Variations CD, recorded with Ensemble 1B1, won the Spellemann Prize in 2015. Most recently, his recording of works for cello and piano by Grieg and Granger, made with the Danish cellist Andreas Brantelid, was released on BIS in 2015 and immediately named a Gramophone Editor's Choice. ​
Christian Ihle Hadland has played with renowned conductors at the highest level, including Sir Andrew Davis, Herbert Blomstedt and Thomas Dausgaard. ​
Christian was born in Stavanger in 1983 and received his first piano lessons at the age of eight. At the age of eleven he entered the Rogaland Music Conservatory, and in 1999 began lessons with Professor Jiri Hlinka, both privately and at the Barratt Due Institute of Music in Oslo.
Stephen Fitzpatrick
started playing the piano at the age of four, and three years later commenced with harp studies. After initial lessons in his native North Wales, he was accepted as a student at the Royal College of Music in London with Marisa Robles. Further studies at the Royal Conservatory in The Hague with Edward Witsenburg and privately with Sarah Bullen in Chigago and Erika Waardenburg in Amsterdam culminated with a performance diploma in addition to the degree and teaching diploma already attained in London.
Stephen was principal harpist of the English Symphony Orchestra, co-principal harpist of Gothenburg Opera Orchestra and Guest Principal Harpist at the Swedish Radio Symphony Orchestra in Stockholm. In 2000 he was chosen by Daniel Barenboim to be Principal Harpist of the Deutsche Staatskapelle Berlin, where he still plays. He was harpist in the Bayreuther Festpiele from 2007 until 2014. He has freelanced with many world class orchestras, including the Berlin Philharmonic Orchestra, Rotterdam Philharmonic Orchestra and La Scala, Milan, and was regularly invited by Christoph von Dohnyáni to be Guest Principal Harpist at the NDR Symphony Orchestra in Hamburg.
Stephen is active as a chamber musician in various ensembles which have performed throughout Europe. He is committed to contemporary music and has given critically acclaimed performances of works by living composers. He is a founder member of the Boulez Ensemble, founded in 2017 by Daniel Barenboim, combining chamber music from the classical and romantic period with landmark contemporary music.
He is regularly invited to be a jury member for national and international competitions and orchestral auditions and has given masterclasses throughout Europe.
Stephen was Professor for Harp at the Barenboim-Said Academy in Seville from 2004-2011. In 2010 he was appointed Professor of Harp at the Mozarteum in Salzburg and in 2018 Visiting Professor of Harp at the Royal College of Music in London.


Booklet für Saint-Saëns: Violin Works