---
Album Info
Album Veröffentlichung:
2019
HRA-Veröffentlichung:
02.08.2019
Das Album enthält Albumcover Booklet (PDF)
György Kurtág (b. 1926):

1

Scenes from a Novel ('Stsenï iz romana'), Op. 19 - 15 Songs to Poems by R. Dalos: I. Come

01:07

Scenes from a Novel ('Stsenï iz romana'), Op. 19 - 15 Songs to Poems:

2

Scenes from a Novel ('Stsenï iz romana'), Op. 19 - 15 Songs to Poems by R. Dalos: II. From Meeting to Parting

00:45

3

Scenes from a Novel ('Stsenï iz romana'), Op. 19 - 15 Songs to Poems by R. Dalos: III. Supplication

01:25

4

Scenes from a Novel ('Stsenï iz romana'), Op. 19 - 15 Songs to Poems by R. Dalos: IV. Allow Me

01:07

5

Scenes from a Novel ('Stsenï iz romana'), Op. 19 - 15 Songs to Poems by R. Dalos: V. Couting-Out Rhyme

01:06

6

Scenes from a Novel ('Stsenï iz romana'), Op. 19 - 15 Songs to Poems by R. Dalos: VI. Dream

01:20

7

Scenes from a Novel ('Stsenï iz romana'), Op. 19 - 15 Songs to Poems by R. Dalos: VII. Rondo

03:05

8

Scenes from a Novel ('Stsenï iz romana'), Op. 19 - 15 Songs to Poems by R. Dalos: VIII. Nakedness

00:19

9

Scenes from a Novel ('Stsenï iz romana'), Op. 19 - 15 Songs to Poems by R. Dalos: IX. Hurdy-Gurdy Waltz

01:06

10

Scenes from a Novel ('Stsenï iz romana'), Op. 19 - 15 Songs to Poems by R. Dalos: X. Tale

01:32

11

Scenes from a Novel ('Stsenï iz romana'), Op. 19 - 15 Songs to Poems by R. Dalos: XI. Again

01:03

12

Scenes from a Novel ('Stsenï iz romana'), Op. 19 - 15 Songs to Poems by R. Dalos: XII. Sundays

00:57

13

Scenes from a Novel ('Stsenï iz romana'), Op. 19 - 15 Songs to Poems by R. Dalos: XIII. Visit

01:03

14

Scenes from a Novel ('Stsenï iz romana'), Op. 19 - 15 Songs to Poems by R. Dalos: XIV. True Story

01:40

15

Scenes from a Novel ('Stsenï iz romana'), Op. 19 - 15 Songs to Poems by R. Dalos: XV. Epilogue

01:52

Eight Duos for Violin and Cimbalom, Op. 4:

16

Eight Duos for Violin and Cimbalom, Op. 4: I. Poco sostenuto

00:24

17

Eight Duos for Violin and Cimbalom, Op. 4: II. —

00:52

18

Eight Duos for Violin and Cimbalom, Op. 4: III. Risoluto

00:37

19

Eight Duos for Violin and Cimbalom, Op. 4: IV. Lento

01:11

20

Eight Duos for Violin and Cimbalom, Op. 4: V. Allegretto

00:45

21

Eight Duos for Violin and Cimbalom, Op. 4: VI. Vivo

00:31

22

Eight Duos for Violin and Cimbalom, Op. 4: VII. Adagio

01:08

23

Eight Duos for Violin and Cimbalom, Op. 4: VIII. Vivo

01:04

Seven Songs ('Hét Dal'), Op. 22:

24

Seven Songs ('Hét Dal'), Op. 22: I. Lassan, lassudan

02:04

25

Seven Songs ('Hét Dal'), Op. 22: II. Egyensúly

00:24

26

Seven Songs ('Hét Dal'), Op. 22: III. Hol Végződik?

01:01

27

Seven Songs ('Hét Dal'), Op. 22: IV. Ajtón Lakattal

01:38

28

Seven Songs ('Hét Dal'), Op. 22: V. Labirintus

01:55

29

Seven Songs ('Hét Dal'), Op. 22: VI. Ami Megmaradt

01:10

30

Seven Songs ('Hét Dal'), Op. 22: VII. Ars poetica

01:48

In memory of a Winter evening ('Egy Téli alkony emlékére'), Op. 8:

31

In memory of a Winter evening ('Egy Téli alkony emlékére'), Op. 8: I. Vivo

01:18

32

In memory of a Winter evening ('Egy Téli alkony emlékére'), Op. 8: II. Sostenuto

01:54

33

In memory of a Winter evening ('Egy Téli alkony emlékére'), Op. 8: III. Con moto, pesante

01:41

34

In memory of a Winter evening ('Egy Téli alkony emlékére'), Op. 8: IV. Presto agitato

01:45

Several Movements from Georg Christoph Lichtenberg's 'Scrapbooks' ('Sudelbücher'), Op. 37a:

35

Several Movements from Georg Christoph Lichtenberg's 'Scrapbooks' ('Sudelbücher'), Op. 37a: I. Die Kartoffeln

00:58

36

Several Movements from Georg Christoph Lichtenberg's 'Scrapbooks' ('Sudelbücher'), Op. 37a: II. Die Kuh

00:37

37

Several Movements from Georg Christoph Lichtenberg's 'Scrapbooks' ('Sudelbücher'), Op. 37a: III. ... ein Kirchstuhl ...

00:27

38

Several Movements from Georg Christoph Lichtenberg's 'Scrapbooks' ('Sudelbücher'), Op. 37a: IV. Alpenspitzen

00:26

39

Several Movements from Georg Christoph Lichtenberg's 'Scrapbooks' ('Sudelbücher'), Op. 37a: V. Geständnis

00:24

40

Several Movements from Georg Christoph Lichtenberg's 'Scrapbooks' ('Sudelbücher'), Op. 37a: VI. Kirchtürme

00:39

41

Several Movements from Georg Christoph Lichtenberg's 'Scrapbooks' ('Sudelbücher'), Op. 37a: VII. Ein Liebhaber der klassischen Philologie

00:33

42

Several Movements from Georg Christoph Lichtenberg's 'Scrapbooks' ('Sudelbücher'), Op. 37a: VIII. Dank

00:28

43

Several Movements from Georg Christoph Lichtenberg's 'Scrapbooks' ('Sudelbücher'), Op. 37a: IX. Koan

00:58

44

Several Movements from Georg Christoph Lichtenberg's 'Scrapbooks' ('Sudelbücher'), Op. 37a: X. Gebet

00:18

45

Several Movements from Georg Christoph Lichtenberg's 'Scrapbooks' ('Sudelbücher'), Op. 37a: XI. ... An die aufgehende Sonne ...

00:26

46

Several Movements from Georg Christoph Lichtenberg's 'Scrapbooks' ('Sudelbücher'), Op. 37a: XII. Ein Mädchen

00:22

47

Several Movements from Georg Christoph Lichtenberg's 'Scrapbooks' ('Sudelbücher'), Op. 37a: XIII. Dreistigkeit

00:20

48

Several Movements from Georg Christoph Lichtenberg's 'Scrapbooks' ('Sudelbücher'), Op. 37a: XIV. Die Hände

00:34

49

Several Movements from Georg Christoph Lichtenberg's 'Scrapbooks' ('Sudelbücher'), Op. 37a: XV. Verlorne Mühe

00:28

50

Several Movements from Georg Christoph Lichtenberg's 'Scrapbooks' ('Sudelbücher'), Op. 37a: XVI. Ein Gourmand

00:55

51

Several Movements from Georg Christoph Lichtenberg's 'Scrapbooks' ('Sudelbücher'), Op. 37a: XVII. ... Und eine neue Welt ...

00:34

52

Several Movements from Georg Christoph Lichtenberg's 'Scrapbooks' ('Sudelbücher'), Op. 37a: XVIII. Eine wichtige Bemerkung

00:45

53

Several Movements from Georg Christoph Lichtenberg's 'Scrapbooks' ('Sudelbücher'), Op. 37a: XIX. Franklin, der Erfinder

00:36

54

Several Movements from Georg Christoph Lichtenberg's 'Scrapbooks' ('Sudelbücher'), Op. 37a: XX. Der gute Ton

00:47

55

Several Movements from Georg Christoph Lichtenberg's 'Scrapbooks' ('Sudelbücher'), Op. 37a: XXI. Touropa

01:35

56

Several Movements from Georg Christoph Lichtenberg's 'Scrapbooks' ('Sudelbücher'), Op. 37a: XXII. Ein merkwürdiger Gedanke

02:01

Hommage à Berényi Ferenc 70:

57

Hommage à Berényi Ferenc 70

03:33

Total Runtime

01:01:21
Info zu György Kurtág: Scenes
György Kurtág zählt zu den großen noch lebenden Komponisten der klassischen Moderne. Seinen charakteristischen Personalstil knapper Miniaturen entwickelte er durch konsequente Verkürzung und Pointierung, was ihn geradezu dafür prädestiniert, die geistreichen Aphorismen aus den Sudelbüchern von Georg Christoph Lichtenberg (1742–1799) zu vertonen. Ebenfalls nach einer literarischen Vorlage entstanden sind die Szenen eines Romans op. 19, nämlich nach fünfzehn Gedichten von Rimma Dalos, konzipiert für die aparte Besetzung Sopran, Violine, Cymbal, Kontrabass. Auch die übrigen Werke dieser Aufnahme sind Ersteinspielungen und stellen eine veritable Bereicherung der Kurtág-Diskografie dar.
Unverzichtbare Kurtág-Entdeckungen: Die Ersteinspielung von Kurtágs Vertonungen der "Sudelbücher" schließen eine entscheidende Lücke in seiner Diskographie. Gleichzeitig gewähren die weiteren Neueinspielungen einen frischen Blick auf bekannte Kammermusikwerke des Meisters der Miniatur. Die vier herausragenden Solisten überzeugen in der originellen Besetzung von Sopran, Violine, Zymbal und Kontrabass.
Viktoriia Vitrenko, Sopran
David Grimal, Violine
Luigi Gaggero, Cimbalon
Niek de Groot, Kontrabass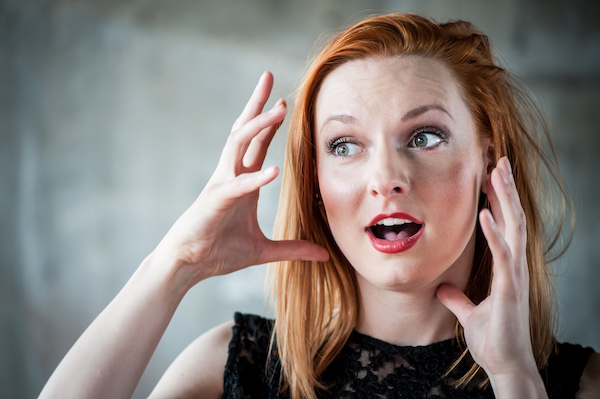 Viktoriia Vitrenko
(1990) ist eine vielseitige Sängerin und Dirigentin. Die gebürtige Ukrainerin bewies schon als Jugendliche ihr Talent am Dirigentenpult und erzielte europaweit Anerkennung als Ensembleleiterin und -sängerin. Ihr Lyrischer Koloratursopran und ihre ausdrucksstarke Persönlichkeit befähigen sie in besonderer Weise zur Interpretation von Werken zeitgenössischer Musik.
Ihren musikalischen Weg begann sie im Alter von fünf Jahren als sie lernte Geige zu spielen. Ab dem elften Lebensjahr besuchte sie das Musikheimschule "Mykola Lysenko" in Kiew und wechselte dort ins Hauptfach Dirigieren. Sie studierte bei Alexandr Zavolgin und Viktor Petrychenko, sowie Gesang bei Olexij Koval. Während ihres Studiums an der Nationalen Musikakademie der Ukraine, Kiew, leitete sie die Studentische Kapelle der Nationalen Technischen Universität (Chefdirigent Russland Bondar), ein Ensemble, das in Europa mehrere Auszeichnungen erzielte. In dieser Zeit entstand auch ihre erste CD Aufnahme.
Aufmerksamkeit erregte sie mit dem Frauenvokalensemble "Making waves" (Ukraine), wo sie als Sängerin mitwirkte und dessen künstlerische Leiterin sie war. Das Ensemble erzielte in den Jahren 2010 - 2014 in über 40 Konzerte Erfolge in der Ukraine und in Europa (u.a. in Großbritannien, Norwegen, Frankreich, Mazedonien, Griechenland und Russland). Darüber hinaus gewann "Making waves" zahlreiche Preise bei renommierten Wettbewerben (u.a. "Floriere vocal de Tour" 2014 / 3.Preis, "Ohrid choir Festival" 2013 / 1.Preis und andere). Als Höhepunkt dieser Arbeit folgte eine zweite CD Aufnahme.
Nach ihrem ersten Abschluss in der Ukraine setzte Viktoriia Vitrenko 2013 ihr Studium in Deutschland fort. An der Hochschule für Musik und Darstellende Kunst in Stuttgart studierte sie Dirigat bei Denis Rouger und Richard Wien, sowie Gesang bei Yasuko Kozaki, Angelika Luz und Georg Nigl.
Schon in ihrer Heimat setzte sich Viktoriia Vitrenko mit Neuer Musik auseinander. In Stuttgart vertiefte sie ihr Können und erreichte in der Fachbereichen Dirigieren und Singen ein hohes künstlerisches Niveau. Ihre Vielseitigkeit und Kreativität bewies sie in verschiedenen Projekten, in denen sie ihre beiden Leidenschaften Dirigieren und Singen zu einem Ganzen vereinen konnte.
Seit 2014 gingen ihre Verpflichtungen in viele Richtungen. Als Dirigentin leitete sie das Kammerorchester Pforzheim, das Freiburger Barockorchester und das Concerto Tübingen. Im Rahmen des DIRIGENTENFORUMs dirigierte sie den Philharmonischen Chor Berlin, die Gächinger Kantorei, den Chor der Deutschen Oper Berlin, den NDR Rundfunkchor, den Kammerchor Saarbrücken und den Berlin Rundfunkchor. Zu den wichtigsten Ausrüstungen im Bereich der modernen Musik galt u.a. Sommer in Stuttgart Festival (mit echtzeitEnsemble und Solisten 2015, Stuttgart), Rondò Festival (mit Divertimento Ensemble 2016-2018, Milan) und "Alice im Wunderland" von Johannes Harneit, wo sie den Jugendchor leitete (2016, Staatsoper Stuttgart, Dirigent Stefan Schreiber).
Als Sängerin agierte sie in der gleichen Zeit u.a. in György Kurtágs "Kafka-Fragmenten" (Violine Mark Johnston, Regie Bernd Schmitt), die in 2015 einen Förderpreis beim Wettbewerb für die Interpretation der Neuen Musik in Karlsruhe errang. Für das Studio für Stimmkunst und Neues Musiktheater unter der Leitung von Angelika Luz leitete und agierte gleichzeitig in mehrerer Projekten, als da wären "geister. tanz. stimmen" (2016, Choreographie Petra Stransky) und "breakdance trifft neue musik" (2017, Choreographie Roman Proskurin). Auf der klassische Bühne war sie u.a. in der Rolle von Florinda beim "Rodrigo" von Händel zu sehen (2015 konzertante Aufführung, Dirigent Jörg Hallubek). Seit 2016 steht sie in einer engen Zusammenarbeit mit dem Ukho Ensemble Kyiv (Kiew, Dirigent Luigi Gaggero), als sie den berühmten Zyklus "Messages of the Late Miss R.V. Troussova" reizvoll interpretierte. Darüber hinaus, übernahm sie die Rolle von Bruna in einer UA von Carmine Emanuele Cella auf der Nationalen Opernbühne der Ukraine (2017). Eine weitere Zusammenarbeit mit dem "Silbersee" aus Niederlanden führt sie auf die Bühne des Casco Theaters im Rahmen des Opera Forward Festivals (2018) in einer UA von Raphaël Cendo.
In der letzten Zeit hat Vitrenko mehrere Projekte und Ensembles ins Leben gerufen, darunter die InterAKT Initiative e.V., das Mixed Sound Personnel Ensemble (MSP) für Stimme, Percussion und Elektronik und andere. Vitrenko ist durch die Gesellschaft der Freunde, Oscar und Vera-Ritter Stiftung und Haake Stiftung gefördert.


Booklet für György Kurtág: Scenes