---
Album Info
Album Veröffentlichung:
2023
HRA-Veröffentlichung:
10.02.2023
Das Album enthält Albumcover
Hans Gál (1890 - 1987): Suite for Viola & Piano, Op. 102b:

1

Gál: Suite for Viola & Piano, Op. 102b: I. Cantabile

03:52

2

Gál: Suite for Viola & Piano, Op. 102b: II. Furioso

05:08

3

Gál: Suite for Viola & Piano, Op. 102b: III. Con grazia

03:46

4

Gál: Suite for Viola & Piano, Op. 102b: IV. Burla

05:43

Sonata in A Major for Viola & Pianoforte, Op. 101:

5

Gál: Sonata in A Major for Viola & Pianoforte, Op. 101: I. Adagio

07:09

Sonata for Viola & Pianoforte, Op. 101:

6

Gál: Sonata for Viola & Pianoforte, Op. 101: II. Quasi menuetto tranquillo

05:41

7

Gál: Sonata for Viola & Pianoforte, Op. 101: III. Allegro risoluto e vivace

06:51

Impromptu for Viola & Piano:

8

Gál: Impromptu for Viola & Piano

04:12

Trio for Oboe, Violin & Viola, Op. 94:

9

Gál: Trio for Oboe, Violin & Viola, Op. 94: I. Pastorale

05:00

10

Gál: Trio for Oboe, Violin & Viola, Op. 94: II. Intermezzo grazioso

04:14

11

Gál: Trio for Oboe, Violin & Viola, Op. 94: III. Intermezzo agitato

04:04

12

Gál: Trio for Oboe, Violin & Viola, Op. 94: IV. Introduzione. Meditation on a Scottish Tune

09:12

Divertimento for Violin & Viola, Op. 90 No. 3:

13

Gál: Divertimento for Violin & Viola, Op. 90 No. 3: I. Meditazione

06:59

14

Gál: Divertimento for Violin & Viola, Op. 90 No. 3: II. Folletti

05:05

15

Gál: Divertimento for Violin & Viola, Op. 90 No. 3: III. Figurina

01:42

16

Gál: Divertimento for Violin & Viola, Op. 90 No. 3: IV. Burletta

05:31

Total Runtime

01:24:09
Info zu Hans Gál: Works for Viola, Piano, Violin & Oboe
Composer Hans Gál was born near Vienna in 1890. He rose to fame in the 1920s as a composer and scholar. His compositional style was considered more traditional than other composers, but his music is nonetheless fresh and infused with chromaticism and counterpoint. He was an extremely successful composer of all genres, especially opera.
Christine Rutledge, viola
David Gompper, piano
Scott Conklin, violin
Courtney Miller, oboe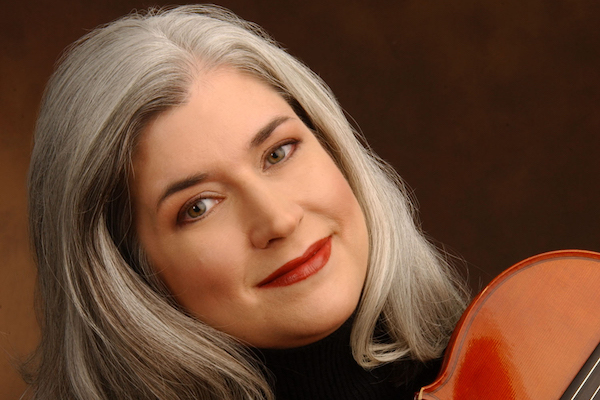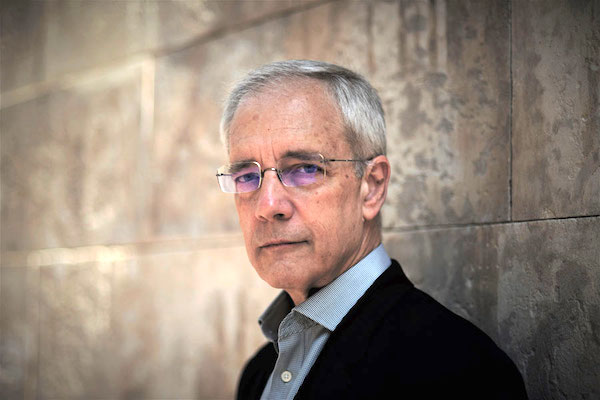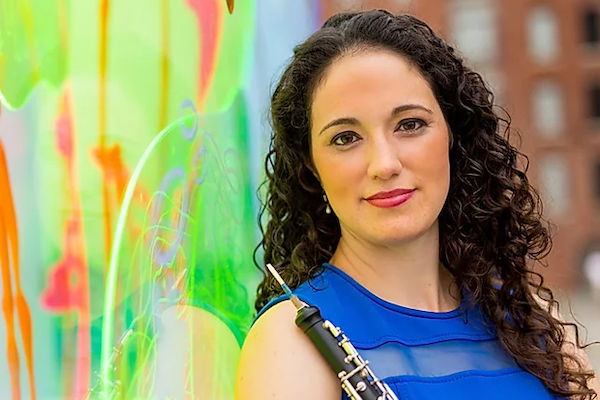 Christine Rutledge
is a musician and educator of eclectic interests and talents. She is equally at home with performances of the most cutting-edge new music, works from the standard repertoire, and performances on baroque viola. She has commissioned, premiered, and recorded new music by such composers as Claude Baker, Zae Munn, Jeremy Dale Roberts, C. P. First, and David Gompper, with whom she frequently collaborates with the Center for New Music. Her performances and recordings (The Blissful Violist, String Trios of Paul Hindemith, and David Diamond: Chamber Works for Strings and Piano) have been praised in such publications as The Strad, Fanfare, the New York Times, and The New York Concert Review.
In an effort to provide violists with a larger and historically accurate body of baroque repertoire, Rutledge founded Linnet Press Editions. Her transcriptions of works by Telemann, J. S. Bach, Biber, Roman, and Pisendel have been widely received for their historic accuracy and performer-friendly presentations. Rutledge has expanded Linnet Press Editions to include new editions of many out-of-print music from the English Romantic period, especially works written for the virtuoso violist Lionel Tertis. Her technique book, The Violist's Handbook, has sold hundreds of copies throughout the world.
Recent performances and master classes and presentations on baroque performance practices include those in Germany, Sweden, South Africa, New York City, University of Michigan Oberlin Conservatory, Arizona State University, University of Arizona, University of Northern Arizona, University of Kansas, and Bowling Green State University.
Currently Rutledge holds the position of Professor of Viola at the University of Iowa. She has served on the executive board of the American Viola Society, and is president of the Iowa Viola Society. For six years she was Assistant Principal Viola of the Louisville Orchestra and violist of the Ceruti Chamber Players and the Kentucky Center Chamber Players. She has also been a member of the faculty at the University of Notre Dame. Festival appearances include Interlochen Center for the Arts, Bay View Music Festival, Roycroft Music Festival, Sewanee Summer Music Center, "Brunch with Bach" series at the Detroit Institute of Art, Manitou Music Festival, Hot Springs Music Festival, and the Fontana Chamber Arts Festival. Rutledge currently serves as an artist/faculty member at the Bay View Music Festival.
Rutledge is a graduate of the Curtis Institute of Music as a student of Karen Tuttle and Michael Tree, and the University of Iowa with William Preucil, Sr. She is also a graduate of the Interlochen Arts Academy, where she was honored as Valedictorian and recipient of a Young Artist Award. Among her many honors are Prizewinner in the Aspen Festival Viola Competition, an Indiana Arts Commission Individual Artist's Fellowship, recipient of an Eli Lilly Foundation grant for undergraduate teaching development, as well as several awards from the Institute for Scholarship in the Liberal Arts at the University of Notre Dame and the Arts and Humanities Initiative at the University of Iowa.
Rutledge lives in Iowa City with her husband, Mark Russell, and their son Jake. She plays a 17-inch viola made by David Burgess in 1978 and bows by David Samuels.
David Gompper
has lived and worked professionally as a pianist, a conductor, and a composer in New York, San Diego, London, Nigeria, Michigan, Texas and Iowa. He studied at the Royal College of Music in London with composers Jeremy Dale Roberts and Humphrey Searle, and pianist Phyllis Sellick. After teaching in Nigeria, he received his doctorate from the University of Michigan and taught at the University of Texas, Arlington. Since 1991, he has been Professor of Composition and Director of the Center for New Music at the University of Iowa. In 2002-2003 Gompper was a Fulbright Scholar, teaching, performing, and conducting at the Moscow Conservatory. He received an Academy Award from the American Academy of Arts and Letters in 2009, a Fromm Commission in 2013, and a Guggenheim Fellowship in 2020.
Gompper's compositions have been performed at Carnegie Hall, Lincoln Center and Merkin Halls (New York), Wigmore Hall (London), Konzerthaus (Vienna) and the Bolshoi, Rachmaninoff and Small Halls (Moscow Conservatory). For the Naxos label, the Royal Philharmonic Orchestra, London recorded his Violin Concerto with Wolfgang David, in addition to two discs of works that include four concerti (Double, Clarinet, Cello, Double Bass) and two orchestral works (Sunburst and Moonburst).
Scott Conklin
Commended by The Strad for "brilliance of tone and charismatic delivery," Scott Conklin regularly appears as a recitalist, soloist, chamber musician, orchestral player, and guest teacher both nationally and internationally. Conklin has performed as a soloist with numerous orchestras, including the Louisville, Nashville, and Berlin Symphony Orchestras. An associate professor of violin at the University of Iowa School of Music and a teacher at the Preucil School of Music, Conklin is a recipient of the Iowa String Teachers Association Leopold LaFosse Studio Teacher of the Year Award and has been a featured artist/clinician at the conferences of the Music Teachers National Association and the Suzuki Association of the Americas. Conklin has also been a presenter at the American String Teachers Association Conference.
Conklin's most recent solo album, Pieces and Passages (Albany Records, 2015), features pianists Alan Huckleberry and Jason Sifford, works by contemporary composers, and Conklin's own visual artwork throughout the packaging. In its review of Pieces and Passages,Fanfare Magazinepraised Conklin's playing, stating that listeners "will hardly fail to be touched by the depth of his musical penetration and the sincerity of his communication." Conklin'sViolinguistics: American Voices (Albany Records, 2009), an album of contemporary American compositions with Huckleberry, was "urgently recommended" by Fanfare Magazine and was also the recommended album in the June 2010 issue of The Strad, which complimented the performers for their "interpretative eloquence, extreme technical precision, and an infectious brio that makes the whole disc enjoyable."
Courtney Miller
is the oboe professor at University of Iowa where she teaches oboe, chamber music, and reed classes. Prior to her position at the University of Iowa, she served on faculty at Boston College in Massachusetts and Ashland University in Ohio. During the summers Dr. Miller performs and teaches at Lutheran Summer Music in Indiana.
A highly regarded performer and pedagogue, Dr. Miller tours as a soloist, chamber musician, and teacher throughout the United States, Europe, Asia, and South America. Dr. Miller is a core member of the internationally established chamber ensemble, Virtuoso Soloists and is a founding member of the Voxman Reed Trio with University of Iowa colleagues Benjamin Coelho and Jorge Montilla. An experienced orchestral musician, Miller has performed in many orchestras up-and-down the east coast of the United States from the Jacksonville Symphony in Florida to the Portland Symphony in Maine. She now performs regularly with Orchestra Iowa, the Quad City Symphony Orchestra, Waterloo-Cedar Falls Symphony, and the Dubuque Symphony Orchestra.
Dr. Miller is a versatile artist devoted to performing established repertoire as well as new compositions and lesser-known works. Her 2019 album Portuguese Perspectives introduces a collection of world-premiere recordings for the oboe by Portuguese composers and includes several new commissions by Miller. This album and her 2015 release Modern Fairy Tales are readily available on iTunes, Amazon, and Spotify. American Record Guide praises her "seamless consistency in the various registers of the oboe…and sensitive phrasing and articulation." Fanfare Magazine hails Courtney Miller as "a performer of considerable skill, with an unfailingly lovely sound, abundant technical ability, and a special gift for turning notes into poetry." 
In addition to collaborations within the field of music, Dr Miller has a flair for interdisciplinary work. She has collaborated with hip-hop dancer Ernest "EKnock" Phillips; belly-dancer Janelle Issis; and most recently choreographer and dancer Kristin Marrs at University of Iowa. Since 2016, Marrs and Miller have performed in many concerts featuring oboe and dancer and have toured together throughout the United States. Perhaps her most daring collaboration yet is Psionic, which explores interactive movement data between oboist and computer through a live stream of EEG data with composer Christopher Jette; printmaker Terry Conrad; and digital media designer Daniel Fine.
Dr. Miller has authored scholarly articles pertaining to the English horn's role in the orchestra and Charles Loeffler's Deux Rhapsodies for oboe, viola and piano published respectively in the Double Reed Journal and the Journal of the American Viola Society. She has also presented recitals and papers at the College Music Society's Northeast Regional Conference. Dr. Miller performs recitals regularly at the International Double Reed Society's annual conferences. In 2017 she was a featured artist at the first international conference of the Associação Brasileira de Palhetas Duplas (Brazilian Double Reed Society or ABPD).
Courtney Miller has a Doctor of Musical Arts from Boston University, a Master of Music from Cleveland Institute of Music, and a Bachelor of Music from Florida State University. Her primary teachers include John Ferrillo, John Mack, and Eric Ohlsson.
Dr. Miller serves as 1st Vice President of the Midwest Double Reed Society and is a member of the International Double Reed Society, the College Music Society, and Sigma Alpha Iota. Courtney Miller is a Lorée Artist.


Dieses Album enthält kein Booklet