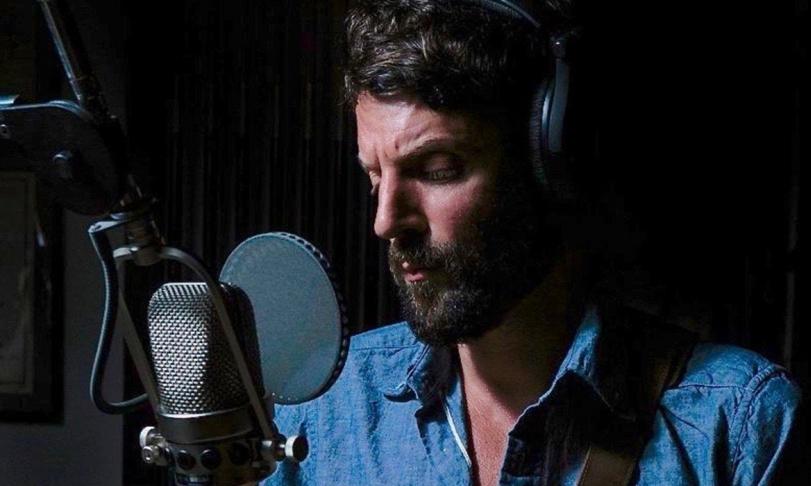 After his last two albums Supernova and Ouroboros, which mark a climax of ever more elaborate arrangements in Ray LaMontagne's career, the singer and songwriter has made a 180-degree U-turn with his new album Monovision, recording songs in a folk-rock style that recall the first years of his career in lean instrumentation. There is also an extreme slimness in his personnel, as he played, recorded and combined all instruments on the album himself. And this, although Ray LaMontagne is allergic to recording technology and otherwise loves to leave this job to others. Now that the production is happily behind him, he readily admits that this total Do It Yourself in his home environment has spurred his creativity and given him self-knowledge to an extent he never thought possible. Whether future albums will also be produced in this way, he does not want to comment on that.
In any case, Monovision is an authentic snapshot of Ray LaMontagne's artistic potential, telling us something about the singer's soul life in the form of skillfully composed ballads, which he presents with his usual roughened, expressive voice, such as "Weeping Willow", a song that is strongly reminiscent of the Everly Brothers' gait. Ray LaMontagne says about the creation of this song: "It went very fast. It happened before breakfast. I was walking through the studio with a cup of coffee and the melody jumped into my head. The melody was written and recorded around 10:30 in the morning. That was the beauty of it, because I once had a lucky streak of getting my hands on everything and having everything set up. That had never happened to me before. I've never been able to do that before. That was just one of the little gifts of this process. Being able to get a song and bring it down so fast. Even before you've had breakfast, you've got a track on that record that you're happy with."
Even though a good part of the songs, which mostly seem to be relaxed, reflect the singer's closeness to nature and exude a pleasant calmness, he emphasizes that the process of creating the songs on Monovision is not intentionally aimed in this direction: "I never know what they will be until they happen. It always starts with just a melody and a kind of tag text that I have attached to this little piece of melody. Most of the time I record it with my iPhone or I will forget it. Because they come so fast. And then you just don't know which of them want to live until it's time to record. I think, 'God, I really want this one. What are these melodies that I've saved?' And I start digging through them, and which ones knock loudest, those are the ones that are finished."
On Monovision timelessly beautiful songs are assembled, which have what it takes to become classics and which prove, as far as it should be necessary at all, that Ray LaMontagne is a stroke of luck for the rock/folk scene.
Ray LaMontagne