---
Biography Yves Léveillé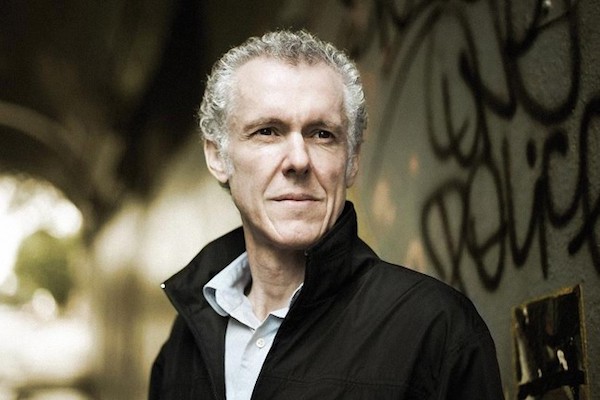 Yves Léveillé
Highly respected for his compositions and arrangements, as well as for his numerous collaborations with some of today's most important jazzmen, singers, dancers, songwriters, actors and directors, Yves Léveillé is also the founder of Les Productions Yves Léveillé, an organization devoted to producing and presenting contemporary jazz performances. He has held the position of artistic director since the company's inception in 2002.
Born in Lévis, Quebec, Yves Léveillé has lived in Montreal since 1984. In the 1990s he decided to create his own ensemble dedicated to the interpretation of his original compositions. Since then, he has recorded seven albums under his own name. Available on the Effendi label, these recordings have been very well received by critics and audiences alike. Léveillé is increasingly in demand to perform his music in Canada, as well as in Europe and the United States. Yves has received a number of prestigious Canadian grants, including a six-month residency at the Studio du Québec in New York City and another at the famous Banff Centre.
With the release in 2010 of the Pianos album (FND100), audiences discovered his inspired partnership with Japanese pianist Eri Yamamoto. This two-piano project met with tremendous success on tour and received support from the Yamaha firm, which led to its première at the Yamaha Salon in New York City. In the fall of 2012, with the support of CALQ and the New York State Council on the Arts, Yves was able to pursue in Manhattan his collaboration with his musical accomplices, pianist Eri Yamamoto and drummer Ikuo Takeuchi.
His second album of 2010, Chorégraphie (FND103), provides an eloquent summary of the three previous years of work, and was selected by Le Devoir as one of the top five jazz albums of 2010. On that recording, Yves Léveillé presented the fruits of his collaboration with pre-eminent Quebec jazz artists.
In 2013 Yves Léveillé teamed up with pianist François Bourassa and percussionist Marie-Josée Simard to create the En trois couleurs project. Together they offer an inspired journey through the ever-changing landscape of contemporary jazz, free improvisation and world music. Their performance won the "Jazz Concert of the Year" Prix Opus 2012-13. That year also featured a performance by Léveillé during the inaugural concert of the Casavant organ in Quebec City.
Ever prolific, Léveillé released a new album in February of 2014, the highly appreciated Essences des bois (FND131), featuring woodwind instruments. Following his experience touring with the peerless multi-instrumentalist and improviser Paul McCandless, Yves felt compelled to demonstrate how woodwind instruments, often perceived as delicate and muffled, can also be used in a crisper, more muscular fashion. Heading a septet for flutes, oboe, English horn, clarinets, saxophones, piano, acoustic bass and drums, Léveillé steps out of well-trodden paths by avoiding the use of the brass instruments which tend to predominate in jazz. Essences des bois was named "Best Jazz Album of the Year" at the 2014 ADISQ awards and 'Best Jazz Concert of the Year' at the Prix Opus 2013-14 Awards ceremony. Not to mention that the national public broadcaster Radio-Canada selected the album on its top-five list of the best jazz albums of the year.
In 2015 Yves Léveillé embarked on a new adventure with his New York accomplices Eri Yamamoto and Ikuo Takeuchi, creating a series of original compositions inspired by the refined, sophisticated sounds of traditional Japanese musical aesthetics. This intercultural marriage, entitled The Japan Project: Memories and Inspirations, made its début that spring at the Alliance française in Toronto. Autumn 2015 was marked by two international tours of Essences des bois, one in New York with concerts at the renowned Dizzy's Club at Lincoln Centre, and others at the Flushing Town Hall. The second tour was in China (Beijing, Shanghai, Guangzhou). In February 2016 the album En trois couleurs was released on the Atma-Classique label, and won the Prix Opus 2014-15 in the jazz album and world music category.
Yves Léveillé then paired up once again with Marie-Thérèse Fortin, his long-time piano accompanist and arranger, to present Marie-Thérèse Fortin chante Barbara. In May 2016 the show was remounted for a series of thirteen performances at Théâtre Outremont.
In October 2016 the En trois couleurs trio headed off to China. Marie-Josée Simard, François Bourassa and Yves Léveillé performed concerts in top venues in seventeen Chinese cities, reaching an enthusiastic audience of more than 15,000 spectators.
At the moment Yves Léveillé is preparing Triptych, an event celebrating his 30-year career, and consisting of three strongly contrasting evenings. The prolific pianist-composer will invite major jazz figures he has encountered during his career to share the stage with him: the Essences des bois trio, the new Quintette (Kevin Warren, Guy Boisvert, Yannick Rieu, Jacques Kuba Séguin and Yves Léveillé) and the duo Y2, where he will perform with saxophonist Yannick Rieu. The performances will be presented from May 10 to 12, 2017 at Théâtre Outremont.
Seeking to articulate a musical language that is in turn lyrical, cerebral and dreamy, Yves Léveillé is on a never-ending quest for beauty within the jazz idiom.