---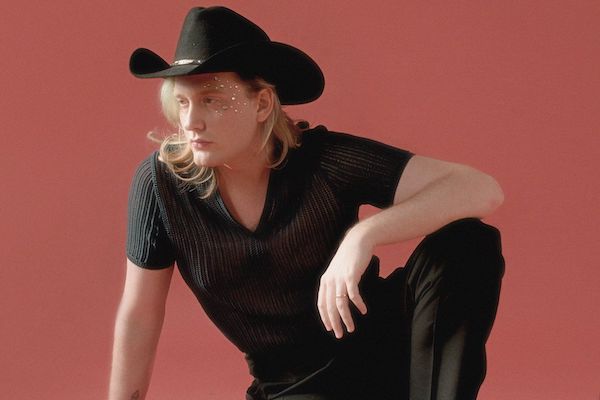 Honey Harper
Harper's debut album, "Starmaker," to be released March 6 on ATO Records, comes as a collection of contradictions in both subject matter and style. It was written with his wife and writing partner, Alana Pagnutti, and recorded over the past three years in Paris, Budapest (with the Hungarian Studio Orchestra), and London (his current home) with co-producer Katie O'Neill. The album itself is primarily about the journey to create it. Its self-awareness is largely the result of Harper's inner monologues about his fear of failure, desire for success, and the toll that journey has taken on him and his loved ones. It's an attempt at honesty through the veil of a country singer lost in the stars.
Born William Fussell in Adel, Georgia, he was raised in Atlanta before moving to London, England with his wife in 2015. In 2017, after years of playing in a shoe-gaze band and an art-pop solo project he decided to return to his roots in country music and released "Universal Country," a critically acclaimed 4-track EP with Montreal's Arbutus Records. Since then he has been digging in and recording "Starmaker," which he describes as a "celestial honky-tonk" combining the already famous ideology of Gram Parson's Cosmic Country with an aesthetic to match. The blending of the ethereal, floating FM synthesizers combined with pedal steel and a classic country twang bring about a marriage reminiscent of Brian Eno's "Apollo" with a George Jones greatest hits compilation.
With album appearances from Sébastian Tellier, Austra, and John Kirby, the contrast of the songs becomes even more apparent and set Honey Harper apart to become the torch-bearer for a revitalized country sound.
Honey Harper is the cowboy angel making songs you never knew you wanted.