---
Craig Armstrong, Calum Martin, Cecilia Weston & Scottish Ensemble
---
Biography Craig Armstrong, Calum Martin, Cecilia Weston & Scottish Ensemble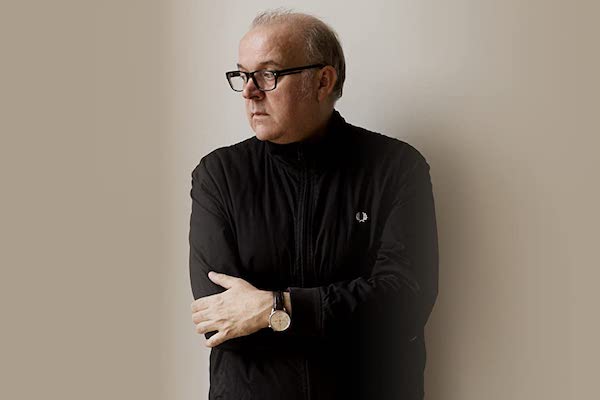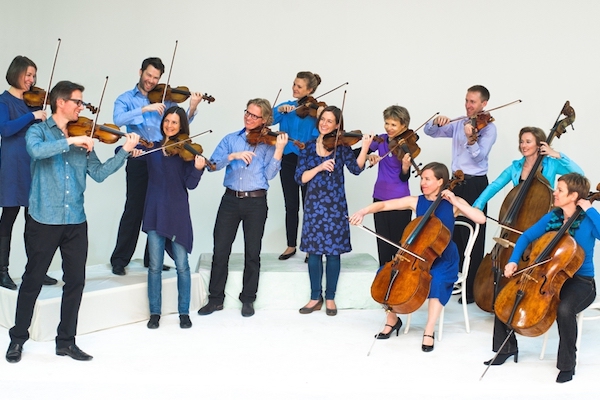 Craig Armstrong
born in Glasgow, 1959. Studied composition and piano at the Royal Academy of Music, London from 1977 to 1981.
Armstrong has composed scores for both Hollywood and independent films from Peter Mullan's directorial debut The Close Trilogy to the BAFTA, Ivor Novello and Golden Globe winning award scores for Baz Lurhmann's Romeo and Juliet, Moulin Rouge! and The Great Gatsby. Many more films have benefited from Armstrong's music including The Quiet American, Orphans, Love Actually, World Trade Centre, Elizabeth:The Golden AgeandFarFromTheMaddingCrowdamongstmanyothers. Armstrong's filmscore for Ray! directed by Taylor Hackford garnered a Grammy for original score.
Armstrong collaborated again with Oliver Stone on his score for Snowden released in 2016. Mrs Lowry and Son, directed by Adrian Noble features Armstrong's latest score and is on release 30th August 2019.
Armstrong has composed acclaimed commissions for the London Sinfonietta with Visconti (2002) performed at the Stockhausen Festival, the Scottish Ensemble and Lewis Psalm Singers most recent performance of Martyrdom (2014). Armstrong has composed for the RSNO, Scottish Chamber Orchestra and Capella Nova and the violin concerto Immer, which was composed for the vioinist Clio Gould.
Working in theatre with the director Michael Boyd for the Royal Shakespere Company with scores for the Broken Heart and The Tempest.
Armstrong's second Scottish Opera commission, The Lady From The Sea, premiered at the Edinburgh International Festival in 2012 winning the Herald Angel Award.
Armstrong's first solo albums were released on Massive Attack's label Melankolic, The Space Between Us and As If To Nothing. Piano Works and Piano Works:The Film followed with a release on Sanctuary in 2004. Memory Takes My Hand was released on EMI Classics in 2008 featuring the violinist Clio Gould and the BBC Symphony Orchestra. It's Nearly Tomorrow, a solo album with BMG Chrysalis in 2014 which featured collaborations with Paul Buchanan and Vladislav Delay.
Armstrong's latest critically accalaimed solo album with Decca Records in 2018, is an album for strings and piano featuring the Scottish Ensemble.
Armstrong was awarded an O.B.E for services to the music industry in 2010 and in 2016 received the Henry Mancini Award from the American Society of Composers Authors and Publishers (ASCAP).
Scottish Ensemble
The UK's leading string orchestra, Scottish Ensemble (SE) inspires audiences in the UK and beyond with vibrant performances which are powerful, challenging and rewarding experiences. Based in Glasgow, SE is built around a core of outstanding string players who perform together under Artistic Director Jonathan Morton. The group is becoming increasingly known for its international collaborations with artists from other disciplines, from dance and theatre companies to visual artists. Starting in 2014, their series of annual cross-artform collaborations has so far included immersive projects with: visual artist Toby Paterson; Swedish contemporary dance company Andersson Dance; electronic-classical crossover composer Anna Meredith and visual artist Eleanor Meredith; and, most recently, Scottish theatre company Vanishing Point on a production centred around the music of Arvo Pärt.
Calum Martin
has been involved in Gaelic Music for most of his adult life in one capacity or another. Calum has recorded as a solo artist with the release of two all Gaelic albums: The Megantic Outlaw in 1983 and Gael Force in 1988 before commencing a new career as a full time Gaelic Music Instructor in Primary and Secondary schools on the Isle of Lewis in 1992.
A further three Contemporary Gaelic Albums followed in 2007 with a reworking of the Original Megantic Outlaw Album as well as " An Dealachadh" from 2010 and his latest Album "Frayvn" released in 2015, all these recordings were in collaboration with musicians from both Scotland and Nashville.
Calum has a special interest in Gaelic Psalm Singing and was involved in producing the highly successful Salm CDs Vol 1 & 2 which explore the unique sound of Gaelic Psalm Singing in its natural setting as well as the Salm & Soul CD which was recorded live at Celtic Connections in 2005 exploring the connection between American Gospel Music and Gaelic Psalm Singing.
In addition, he continues to teach Gaelic Song in various workshops on the island including the Feis movement, as well as teaching Gaelic song and Gaelic Psalm Singing in various places such as St Louis Missouri and Ireland.