---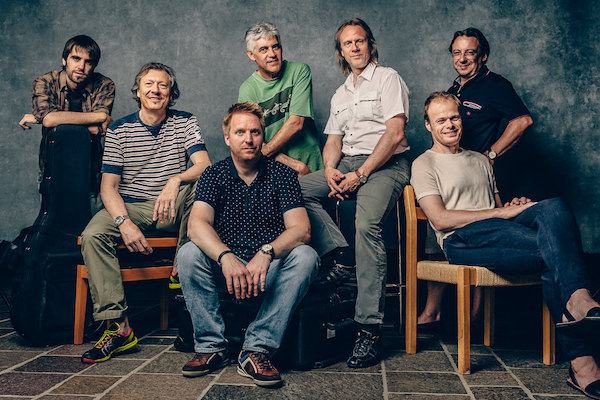 Mark B. Lay
Since his early youth, singing belonged to the most important things in his life. Mark has been active as a vocal coach for more than 20 years. He has travelled the world as a singer and guitarist. With "Metal Marathon1" (a cooperation with von Rohr, von Arb and Nägeli), he received a Gold record in Switzerland and sold over 300'000 copies all over Europe.
His musical roles were a.o. Berger (Hair), Joseph, Potiphar and Jacob (Joseph and the Amazing Technicolor Dreamcoat), Jesus and Judas (Jesus Christ Superstar) and Dracula (Dracula)
Mark still works occasionally as a TV Vocal Coach. Lastly for "Superstar" TV3+, "Happy Day" and "Voice of Switzerland" for SF-DRS.
He is musical conductor for various theatre productions and heads the Singschool "STIMMSITZ" in Brugg (www.stimmsitz.ch), as well as conducts two choirs in Suhr and Balzers.
Petter Udland Johansen
was born in Oslo, where in 1996 he achieved his Masters degree in singing at the Norwegian College of Music. His tutors were Ingrid Bjoner and Svein Bjørkøy. In 2000, he passed with flying colours the post-graduate course at the Scola Cantorum Basiliensis in Basel. Here his teacher was Richard Levitt. Additionally to his education, he trained with the tenor Hans-Peter Blochwitz. Petter Udland Johansen is a singer and musician who works in huge musical surroundings. He is at home with pop and modern music, as well as with the old classical music.
Petter Udland Johansen has worked as a soloist in several opera productions like Orfeo from Monteverdi, Die Entführung aus dem Serail from Mozart and Carmen from Bizet. As a concert singer, he has appeared as an Evangelist and tenor soloist in all the big Bach works.
In 2009, together with this partner Arianna Savall, he founded Hirundo Maris – an Ensemble which specializes in old and self-composed music. Mediterranean and Nordic music and also a result of extensive combined work, is the centre point of the work of this Ensemble, who currently appears on ECM.
Christer Løvold
was born in 1973 in Oslo. He studied sacred music and choir conducting at the Norwegian College for Music in Oslo and passed his exams with distinction in 1996. His teachers amongst others were Kåre Nordstoga (Organ), Eric Ericsson (Choir conducting) and Ketil Haugsand (Harpsichord). Further organ studies with Prof. Guy Bovet followed at the Academy of Music in the City of Basel where he achieved in 2000 his graduate certificate as a soloist.
Christer Løvold has assisted on the organ, harpsichord or piano in many concerts as a soloist or accompanist. As a conductor he has led several big performances in Norway, Switzerland and Germany. To name a few: Bach h-Moll Messe, Mozart Requiem and c-Moll Messe, Fauré Requiem, as well as the musicals Jesus Christ Superstar, My Fair Lady, Annie and Jour de Gloire, a musical opera composed especially for the 200 years Kanton Aargau's Jubilee.
His concert activities took him to the US, South America, Africa, Japan and the whole of Europe. He was heard in several big European festivals e.g. Aosta (with the world famous trumpeter Niklas Edlund) and the Menhuin Festival in Gstaad (as a keyboarder in the Adam Taubitz Band).
Presently, Christer Løvold is organist in the Ref. Church in Kilchberg/ZH, teaches at the music school Kilchberg-Rüschlikon and conducts three gospel choirs and one male-voice choir.