---
Album info
Album including Album cover
1

Foreword

06:43

2

Borderline

02:02

3

Aged Eyes

04:06

4

Cycles

01:25

5

The Gist

07:46

6

Genda (Go Away)

02:36

7

Apho

02:58

8

Variables

06:15

9

4th Feb (Stay Awake)

03:00

10

BC

07:30

Total Runtime

44:21
Info for Variables

On his new release "Variables", Alfa Mist explores themes of identity inspecting its creation by means of reflection and retrospection. 19 tracks, 45 minutes for a beautiful story about struggles, realities and becoming. With musical collaborations of Kaya Thomas-Dike and Bonzegiwe Mabandla, band composed of Jamie Lemming, Peggy Nolan, Johnny Woodham, Jas Kayser, Sam Replay.
"I've been focused on who I am in my music, but now I'm exploring where I am," Alfa Mist says. "I'm asking: how did I get here?"
This is the journeying question that underpins Alfa's fifth album, Variables. Traversing luscious, big band swing, head-nodding boom-bap rhythms and yearning vocal melodies, the record is expansive, soulful and moving, in both body and spirit. On Variables, his second release for ANTI-, Alfa achieves his most fully-realised, expressive musical work to date, coupling his keen ear for looping, memorably emotive piano melodies with intuitive grooves and a free-flowing jazz improvisation.
"When I'm making an album, the first stage is just me by myself in my room. Making these ideas, writing these things down, making these beats. The next stage is showing all these to a band. Then everyone brings themselves to the table, […] has conversations and brings their thing. That's how I see it. You're interacting with other people to create something from nothing." (Alfa Mist)
Since the release of his first full-length project Nocturne in 2015, Alfa has established himself as one of the UK's most focused, in- demand and distinct musical voices. He has worked with the likes of Jordan Rakei and Tom Misch. Artists look to him for his unique blend of intimate bedroom production and expansive jazz group orchestration, since Alfa is yet to be boxed into a specific genre. His music spans everything from hip-hop beat-making to producing for artists such as rapper Loyle Carner, composing neo-classical works for the London Contemporary Orchestra, and reworking tracks from composer Ólafur Arnalds and pioneering jazz label Blue Note. The return to live shows has been a welcome one for Alfa and his fans, resulting in an extensive tour throughout UK and Europe. Including a sold-out headline show at the Barbican in London. Alfa Mist will be touring Europe, UK and North America in 2023 again.
It is a balance between feeling and perfectionism that ultimately gives Alfa's music its depth and capacity for repeated listening. It is also an ethos that has enabled his remarkable work-ethic to date. "I've never been a 'one album every four years' artist – I want to put out new projects every year," he says. "Music is an extension of my life; it is the practice of creating."
Alfa Mist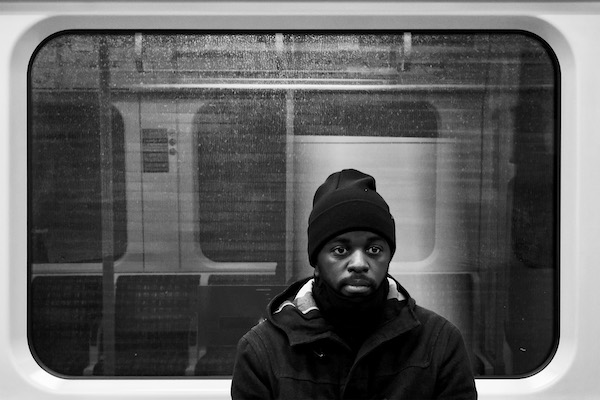 Alfa Mist
London based producer, pianist, bandleader and MC Alfa Mist today announces his fourth full-length solo record Bring Backs, out April 23rd via ANTI-. The album announcement is accompanied by brand-new single 'Run Outs', a skittering jazz exploration centred on Alfa's Rhodes piano lines.
"Run Outs is a street game I remember playing when I was younger" says Alfa; "I used to think of making beats and playing with a band as separate worlds until I realised I was always trying to achieve the same thing. Making the music I want to make. With the song "Run Outs" I'm bringing together the vibe of my earliest beats with where I'm at today."
Bring Backs marks Alfa's first release for the label ANTI- and is also the most detailed exploration of his upbringing in musical form. The album's nine tracks of groove-based intricacies, lyrical solipsism and meandering fragmentations are tied together by a remarkable poem written by Hilary Thomas expressing the sensuous realities of building community in a new country. Entirely written and produced by Alfa, the album was recorded in London with a core band of longtime collaborators including Jamie Leeming (guitar), Kaya Thomas-Dyke (bass and vocals), Jamie Houghton (drums) and Johnny Woodham (trumpet).
Over the past 5 years Alfa has steadily established himself as one of the most dynamic and consistent talents to emerge from London's widely celebrated jazz reformation. Building on long standing affiliations with the likes of breakout star Jordan Rakei, Alfa has always carved his own lane, following a distinctly outsider's approach and free from the trappings of a traditional musical training.
Having arrived at jazz in search of samples for his teenage hip-hop productions, Alfa eventually taught himself piano by ear and quickly developed a unique style, with hip-hop rhythms driving throughout the improvisational forms, all bound by a pervasive sense of melody. His first three solo albums 'Nocturne' (2015), 'Antiphon' (2017) and 'Structuralism' (2019) were all released on his own label Sekito, and were interspersed with countless collaborations and side projects, highlighting a prolific work ethic and true versatility across piano, rapping and production that has established Alfa at the centre of an amorphous cohort of talented musicians to emerge from London.

This album contains no booklet.