---
Album info
Album including Album cover
I`m sorry!
Dear HIGHRESAUDIO Visitor,
due to territorial constraints and also different releases dates in each country you currently can`t purchase this album. We are updating our release dates twice a week. So, please feel free to check from time-to-time, if the album is available for your country.
We suggest, that you bookmark the album and use our Short List function.
Thank you for your understanding and patience.
Yours sincerely, HIGHRESAUDIO
1

Eiskalt

03:14

2

Deep Purple und Led Zeppelin

04:17

3

Tattoo

03:09

4

Karma

03:17

5

Problem

03:52

6

Stärker

03:12

7

Hauptstadt

03:32

8

Wo ist der Mond

03:57

9

Kopf oder Zahl

03:43

10

Dezember

04:16

11

Grosses Kino

03:01

12

Nicht verdient (Rock Edit)

03:13

13

Nächsten Sommer

03:50

14

Sowas würde ich niemals tun

03:54

15

Sich verlieben (XXL-Edit)

03:20

16

Ein kleines bisschen Zärtlichkeit

03:26

17

Komm

04:39

18

Romeo and Juliette

04:39

Total Runtime

01:06:31
Info for MR20

Wo Reim drauf steht, ist auch Reim drin! Matthias Reim´s 20. Studioalbum. 12 neue Songs, moderne Texte und beim Hören des Albums wird eins ganz schnell klar: Wo Reim drauf steht, ist auch Reim drin! Und das meinen wir absolut im positiven Sinne. Matthias Reim startet mit seinem neuen Album "MR20″ wieder voll durch. Er ist einer dieser Musiker, die man ohne Übertreibung Legende nennen darf. Seit rund 30 Jahren liefert er seinen Fans Hits, die sich in keine Schublade stecken lassen. Aber genau das macht den Vollblutmusiker aus! Die Mischung aus Schlager, Rock und Pop macht ihn zu dem, der er ist.
Seinen ersten Hit landete Matthias Reim 1990 mit "Verdammt, ich lieb' Dich". Die Single wurde weltweit 2,5 Millionen Mal verkauft und stand insgesamt 16 Wochen auf Platz 1 der deutschen Charts. Das schaffte in Deutschland seit 1971 keine andere Single ohne Unterbrechung.
Es gibt kaum einen Musiker, der das Genre Schlager/Deutschrock in den vergangenen drei Jahrzehnten so entscheidend mitgeprägt hat wie Matthias Reim. Sein legendärer, zeitloser Song 'Verdammt, ich lieb' Dich' darf auf keiner Party fehlen und wird von Generationen textsicher mitgesungen. Nach dem Top-3-Chart-Erfolg seines letzten Albums 'Meteor' und der anschließenden grandiosen Live-Saison 2018 verschwendet der Sänger, Songwriter und Produzent jedoch keinen Gedanken daran, eine Pause einzulegen. Stattdessen bastelt er mit purer Leidenschaft in seinem hauseigenen Studio an seinem inzwischen 20. Studioalbum, das im Herbst 2019 erscheinen wird.
Auf die erste Singleauskopplung dürfen sich die Fans bereits pünktlich zur Open-Air-Saison freuen: 'Eiskalt' ist ein urtypischer Reim-Song mit großem Hit-Potential und gleichzeitig der Startschuss zum kommenden Album 'MR20', mit dem der 61-Jährige ein weiteres, spannendes Kapitel in seiner Karriere beginnt. Reim selbst bezeichnet das brandneue Album als 'eckigen Kreis', da es ihm zuerst als unlösbare Herausforderung erschien, etwas Neues zu schaffen und dabei zugleich den typischen Reim-Sound nicht zu verlieren. 'Nach Monaten des Zweifels weiß ich jetzt: Ich werde ein richtig gutes Album machen', erklärt er. 'Ein typisches Reim-Album - aber doch ganz anders. Einen eckigen Kreis, wenn Sie so wollen.'
Schlager-Deutschrock, der mitreißt und den Reim-Sound auf das nächste Level katapultieren wird.
Matthias Reim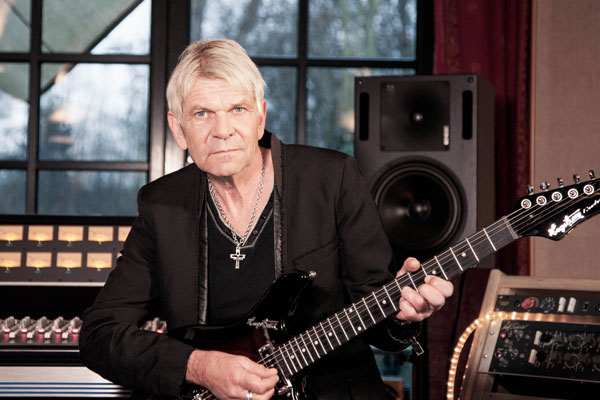 Matthias Reim
wird 26.11.1957 in Korbach/Nordhessen geboren und ist der zweite von insgesamt vier Brüdern. Seine Liebe zur Musik entdeckt er schon sehr früh – als Zehnjähriger gründet er am Gymnasium die Schülerband unter dem Namen "Rhyme River Union" und feiert erste bescheidene Erfolge. Auf Wunsch des Vaters, ein Oberstudiendirektor, beginnt Matthias Reim nach dem Abitur 1976 sein Studium in Germanistik und Anglistik an der Uni Göttingen. Aber er macht weiter Musik, spielt und singt in Diskotheken – und vernachlässigt dabei mehr oder mehr sein Studium. Reim bricht 1980 sein Studium endgültig ab und beschließt, Musiker zu werden. Er komponiert für Künstler wie Roy Black, Jürgen Drews und Bernhard Brink und verdient sich damit schon ganz gut seinen Lebensunterhalt. Vom großen Erfolg aber ist er noch weit entfernt... Einige Jahre später, im Jahr 1990 schafft Matthias Reim den Durchbruch als Musiker – er wird über Nacht zum Superstar: mit "Verdammt, ich lieb' Dich" schafft er den erfolgreichsten Hit der 90er Jahre, sein erstes Album verkauft sich rund 2,5 Mio. mal. Auch die Jahre darauf hält das Reim-Fieber weiter an, sein zweites Album sowie die ausverkaufte Tournee durch Deutschland werden zum Super-Erfolg. Matthias Reim ist ganz oben und nur zwei Jahre nach seinem Durchbruch flieht er vor dem Rummel und zieht sich aus dem Showgeschäft zurück, komponiert aber derzeit fleißig weiter. Mitte der 90iger versucht er sich mit einem neuen Album mit den besten Musikern Englands, aber der Kontakt zu den deutschen Fans scheint nicht mehr der zu sein, der er war. Das dritte Jahrtausend, 2000, beginnt dann für Reim mit einer Erfolgsserie. Er veröffentlicht sein neues Album "Wolkenreiter" und hat damit ein sensationelles Echo. Alle Fachleute sind sich darüber einig, dass es seine beste Platte seit 10 Jahren ist und Matthias Reim geht 2001 auf Tournee. Nach seiner Tournee erleidet er einen Tiefschlag, sein Manger verspekulierte Reims ganzes Geld, rund 14 Millionen Euro. Gedrückt von seiner Schuldenlast arbeitet er weiter an seinem Album "REIM", das auf Anhieb eine gute Platzierung in den Top Ten erreicht und erhält dafür Gold und eine Echo-Nominierung. 2005 erscheint sein Album "Unverwundbar" und auch dieses Album wird vergoldet. Die finanzielle Situation spitzt sich zu, aber das hält Matthias Reim nicht davon ab, weiter vor seinem Publikum aufzutreten. Er wird immer mehr zum Bühnenkünstler und erobert auch die jungen Zuschauer für seine Fangemeinde. 2010 ist Matthias Reim schuldenfrei und sein im Oktober 2010 veröffentlichtes Album "Sieben Leben" wird sein größter Plattenerfolg seit 15 Jahren und steuert auf Platinstatus zu. 2011 geht Matthias Reim auf erfolgreiche Konzert-Tournee und mit seinem in 2013 veröffentlichten Album "Unendlich" erreicht er einen Album-Chart-Erfolg. Noch in 2013 geht Matthias Reim auf große Deutschlandtournee, bekommt für das Album "Unendlich" die "Goldene Schallplatte" für über 100.000 verkaufte Tonträger und 2014 Platin für über 200.000 verkaufte Tonträger.

This album contains no booklet.