---
Album info
Album including Album cover
1

Trampled Down Below

05:04

2

Seasons Of Falter

04:00

3

The Betrayal

03:48

4

All That Once Shined

03:54

5

The Only Words

05:29

6

Room Of Nightmares

02:31

7

A Love Unreal

05:58

8

Disbelief

05:28

9

The Day That Heaven Had Gone Away

06:12

10

Illusions Of Peace

04:07

11

Bury Your Sorrow

04:41

12

Nothing Left To Say

04:22

Total Runtime

55:34
Info for Grimmest Hits

Grimmest Hits is the twelfth studio album by American heavy metal band Black Label Society. The album was released on January 19, 2018. According to AllMusic, the sound of the album was inspired by Black Sabbath and Led Zeppelin. Zakk Wylde admitted in an interview with Billboard that he "just wanted to confuse people".
The album reached #1 on the Billboard Hard Music, #1 Independent, and #2 Rock Charts. The album was also the #1 selling album at Best Buy for the week of its release, beating out Grammy nominated Fall Out Boy by a considerable margin. Upon its release, the album landed at #1 spot on iTunes Top Rock Albums Chart and #7 on the Overall Top Albums Chart.
Zakk Wylde, guitars, vocals, piano, acoustic guitar
John DeServio, bass
Jeff Fabb, drums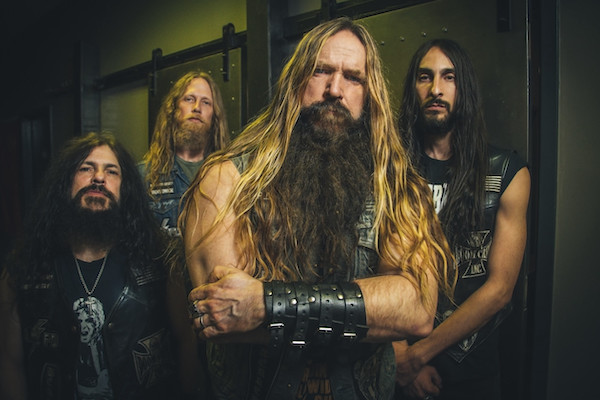 Black Label Society
are the ongoing musical creation of infamous guitarist Zakk Wylde, who was plucked from obscurity by Ozzy Osbourne in 1987 and soon became a household name among heavy metal enthusiasts. Black Label Society were formed in 1998 after Wylde split from Ozzy and company. They recently released Unblackened, a live CD/DVD featuring a batch of stripped-down versions of their songs. The CD contains six bonus tracks, including covers of "Ain't No Sunshine" by Bill Withers and "A Song For You" by Leon Russell. Concerts give ticket holders plenty of bang for their buck. The band is a world-class live act, dishing out powerful sets of blues-based rock and metal songs fueled by Wylde's unmistakable guitar work and vocals. The band's recent unplugged-style concert performances may hint to a mellower approach in the future.
By the time Wylde embarked upon and struck out on his own solo career, he was a well-established name in the rock community. This eventually allowed him to achieve stand-alone success with the formation of Black Label Society and the debut album, Sonic Brew. Eight more albums, along with subsequent tours, were to follow. Their most popular studio release was Order Of The Black, which hit shelves in August 2010 and reached No. 4 on the Billboard Top 200 chart. The band has another studio album that is set for release sometime in 2014. Whether it will rediscover the band's hard rocking roots or continue in the mellower vein is a mystery. Based on the band's history, it's anyone's guess.

This album contains no booklet.