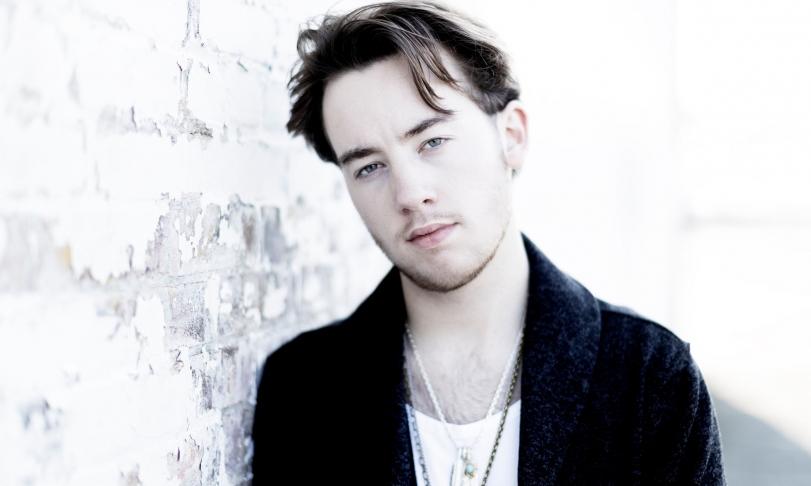 In classical music circles, a child prodigy is someone who picks up the instrument of his or her choice as a toddler and soon after becomes active in concert. In this sense, guitarist, songwriter and singer Quinn Sullivan, who began playing guitar at the age of three and first appeared on stage at the age of five, is nothing less than a child prodigy. However, unlike many who aspire to their future profession at such early age, he was fortunate enough to grow up in a family with parents who were aware of the danger of exploitation of their highly gifted child and made sure that he lived a sheltered childhood. Not enough of this good fortune, at the age of eight Quinn Sullivan met a patron in the form of guitarist Buddy Guy, for whom the academic advancement of the young artist was a serious concern. Four years later, blues legend Buddy Guy, who took Quinn Sullivan on his tour a little later, proudly proclaimed in an interview on the occasion of a concert with Quinn at B.B Kings Club in New York: "He's the greatest talent of the last 30-40 years." On Buddy Guy's 2008 album "Skin Deep," Sullivan played the solo part on the track "Who's Gonna Fill Those Shoes." The rest is history.
With Wide Awake, the now 21-year-old Quinn Sullivan presents his fourth album, the first time he leaves the pure blues path in favor of the pop closer, more lightweight blues rock. From the consistently successful twelve tracks on Wide Awake, some pearls shining like summer light stand out. There is, for example, the rhythmically rocking "Strawberry Rain", which is reminiscent of the lightness of some Beatles songs. The guitarist lays out a deeply funky solo here, and the drums of his fantastic backing band add stomping solidity to the piece. "How Many Tears" comes off as a soul-influenced, rhythmic ballad with Quinn Sullivan's vocals at their best.
Another highlight is the ballad "Jessica," which, carried by an acoustic guitar, demonstrates Sullivan's authentic talent for songwriting and lyrically grounded lyrics. With "Keep Up," the guitarist presents another hauntingly crafted and lyrically driven song. The rest of the tracks are no slouch either. Just to name a few: On "How Many Tears" Sullivan once again proves his great talent as a songwriter and singer. This has class. "She's So Irresistible" again impressively demonstrates the high quality of the accompanying band, which here realizes a heavy groove and thundering drums, which gives the gloomy guitar sound an irresistible psychedelic touch.
Quinn Sullivan remains a stunning guitarist whose playful elegance captivates on every track of the relatively lightweight new album, which is just the thing to give the upcoming summer the light-footedness we've been craving after a long, gray Corona winter.
Quinn Sullivan, guitar, vocals