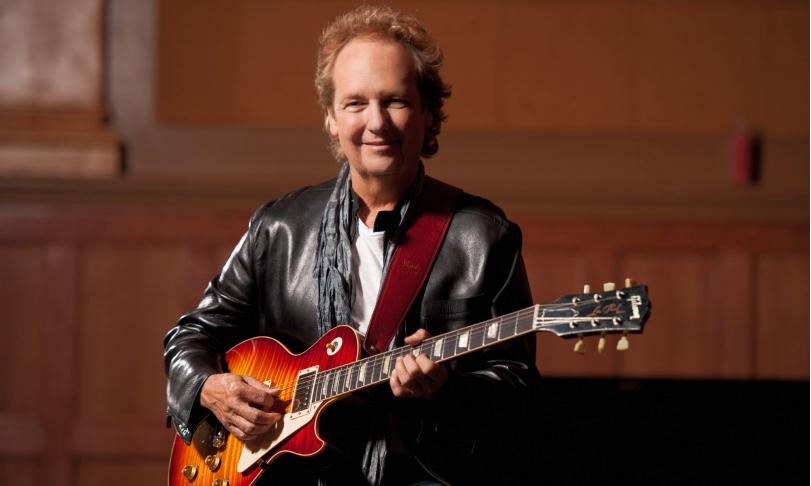 It's hard to believe and yet it's a fact: Dreamcatcher is the first solo guitar album by Lee Ritenour, who first got his hands on a guitar at the tender age of eight, the instrument that has subsequently guided him for over 60 years through a musical existence overflowing with activity to the present day. At the beginning of his professional life, at the age of 16, were the Mamas & Papas, which he accompanied with his guitar during a recording session. Shortly after the episode with this folk-rock group, he fell head over heels for jazz. His role model at the time was jazz guitarist Wes Montgomery. Beginning with Lena Horne and Tony Bennett, numerous recording sessions and concerts followed with Lee Ritenour in his role as accompanist. In between, he refined his guitar technique by studying classical guitar at the University of Southern California. From 1978 on, Grammy Award nominations sat in his neck almost every year, which materialized in 1985 for "Best Arrangement on an Instrumental". However, as said, not for a solo album, but for the album Harlequin together with the film composer Dave Grusin in his function as a jazz pianist and Ivan Lin's vocals.
So now, after thousands of band sessions, a solo album by guitarist Lee Ritenour appeared after all. "In the past, I've always been the band guy, the ensemble guy, the collaborative-guitar-player guy. So, this was the one project I hadn't done. And this year, I knew it was time. " Dreamcatcher's 12 tracks feature varied, layered and artfully varied melodies that the guitarist always delivers with aplomb. Again, and again, an unpleasant event from the guitarist's immediate past resonates through a gloom as a result of an irreplaceable loss suffered by Lee Ritenour: "Our house and my studio in Malibu, California burnt down in 2018," he recalls. "About 100 of my guitars went up in the fire, plus 40 amps, lots of music, the history of my whole career, pretty much. A week after the fire, I went to the hospital, which I'd never had to do before, for surgery to replace an aortic valve. So those incidents and the support from my family and friends absolutely went into this music. Making this record was a life-saver for me."
Fortunately, the recording technology has almost congenially captured the technically impressive playing of this accomplished guitarist, with which he is able to convincingly create any mood owed to the respective melody, as if emerging from nowhere. Decades of making music as a guitarist Lee Ritenour has brought to the point with his solo album.