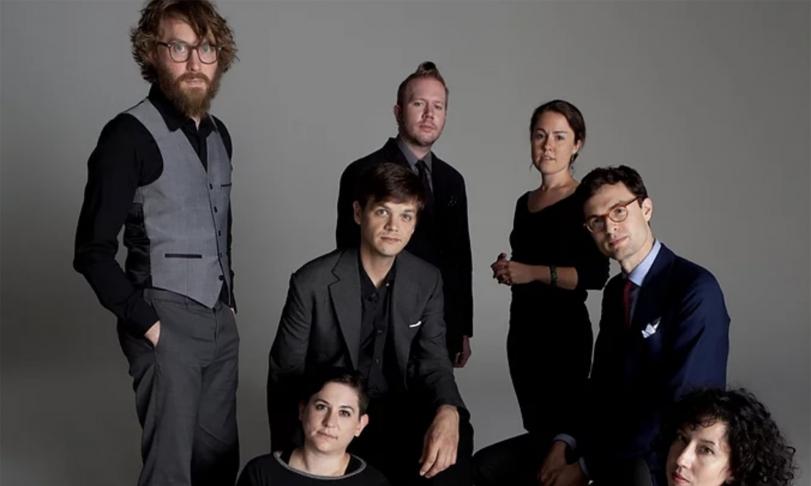 What is generally accepted as self-evident applies here in particular: You have to like this music, this very special kind of music. It is special not only because it was created only a few years ago, more precisely in 2015, so not generations before. In addition, the Icelander Jóhann Jóhannsson ventures with his Drone Mass into sound regions that have already been foreshadowed by others, such as the prominent minimalists Pärt or Górecki, but with their extreme electronic alienations, fused with vocals and acoustic instruments, they enter new territory. The Drone Mass, which is by no means a mass in the conventional sense, if "mass" means a mass at all, is dedicated to the internationally renowned American Music Ensemble (ACME), which specializes in contemporary music and worked successfully with the composer, who died prematurely, for over ten years, including joint international concert performances. In view of the nevertheless unusual music, one might get the impression that Deutsche Grammophon Gesellschaft has taken a medium economic risk by recording Drone Mass in 2019. However, the opposite is likely to be the case, as Jóhann Jóhannsson has managed not only to build up a fan base in a manageable amount of time, but to garner some fame and quite widespread notoriety. His 2006 debut album 4AD, in which he quotes passages from the IBM computer manual, was followed by Hollywood successes such as his score for Denis Villeneuve's Sicario. In 2015, he won a Golden Globe for his score for James Marsh's The Theory of Everything and a year later for his contributions to Villeneuve's Arrival. So, the man is no unknown, quite the contrary. Deutsche Grammophon Gesellschaft should have produced with the Drone Mass therefore quite certainly a self-runner.
The vocal part on the album Drone Mass is contributed by the vocal ensemble Theatre of Voices under the direction of Paul Hillier, who founded the highly successful, Grammy Award-winning ensemble specializing in early and contemporary music in 1990. On the album Drone Mass, Theatre of Voices shines with its flawless, low-vibrato, otherworldly beautiful singing. Jóhann Jóhannsson lovingly created the vocal part: Polyphonic singing mixes with elements of Tibetan overtone singing, and iridescent vocal colors make the voices of the vocal ensemble glow with similar mystery as the northern lights make the primal Icelandic nature glow.
While the score for the vocal parts is clearly defined, Jóhann Jóhannsson left the instrumental parts largely open, which is not a problem for the musicians of like ACME on the album Drone Mass after many years of collaboration with the composer, during which they got to know his intentions in detail. A highlight of the album is the movement labeled "Take the night air", which is a touching fusion of electronic and vocal sounds, which evoke a sense of weightless floating emotion.
With Drone Mass, Jóhann Jóhannsson has created a work that, in the congenial performance by ACME and the vocal ensemble Theatre of Voices, may not necessarily reveal its special beauty to every listener or even at first hearing, but which inevitably captivates even listeners who are critical of contemporary music when they spend more time with this subject.
Clarice Jensen, artistic director, cello
Ben Russell, violin
Laura Lutzke, violin
Caleb Burhans, viola
Theatre of Voices:
Else Torp, soprano
Kate Macoboy, soprano
Signe Asmussen, mezzo-soprano
Iris Oja, alto
Paul Bentley-Angell, tenor
Jakob Skjoldborg, tenor
Jakob Bloch Jespersen, bass-baritone
Steffen Bruun, bass
Paul Hillier, conductor