---
Edin Karamazov & Pavel Steidl
---
Biography Edin Karamazov & Pavel Steidl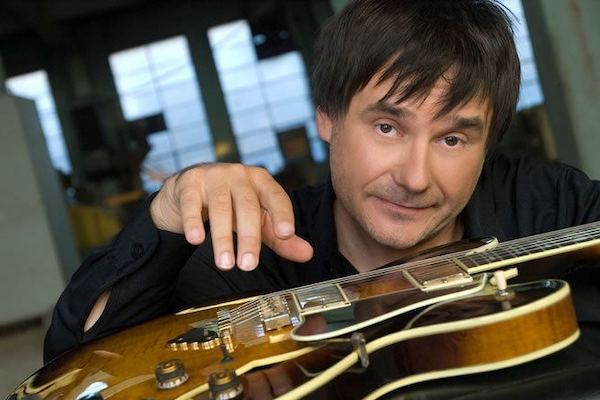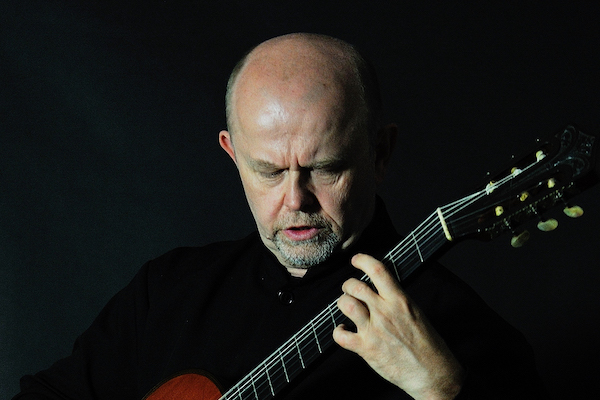 Edin Karamazov
was born in 1965 in Zenica, Bosnia and Herzegovina. A protégé of Sergiu Celibidache, he began his musical career as a classical guitarist before taking up the Baroque lute, which he studied with Hopkinson Smith at the Schola Cantorum Basiliensis in Basle, Switzerland.
Karamazov made his solo debut as a lutenist in 1998, stepping in at the last minute for the legendary Julian Bream. Since then he has established himself as today's most exciting and charismatic player of the lute. His thrilling virtuoso performances on the lute and guitar, with a repertoire that ranges from 16th-century classics to the music of today, have garnered rave reviews and unprecedented critical acclaim in Europe and America. As a soloist he has performed and recorded with leading international early music ensembles and artists including the Hilliard Ensemble, Hespèrion XX, Andreas Scholl as well as Sting. A consummate interpreter and master technician on numerous early and contemporary stringed instruments, outstanding recital artist Edin Karamazov has appeared at numerous major venues, including the Amsterdam Concertgebouw, London's Wigmore Hall, Berlin's Philharmonie, and Vienna's Konzerthaus, among many others. Looking back to his early days, he continues to enjoy giving impromptu performances on the street.
His discography for Decca includes the CDs A Musicall Banquet – a collection of lute songs with Andreas Scholl and Wayfaring Stranger – folksongs with Andreas Scholl. The highly successful album Songs from the Labyrinth with Sting, released on Deutsche Grammophon, has not only made him a household name far beyond the confines of the early-music world but also launched a new "lute renaissance" for the 21st century. His latest recording for Decca has been released to great acclaim: The Lute is a Song comprises solo works by J. S. Bach, Leo Brouwer, Zamboni and Domeniconi as well as arias by Handel with Andreas Scholl, Purcell with Renée Fleming, a traditional Macedonian song with Macedonian singer and songwriter Kaliopi, and a work by and with Sting.
Edin Karamazov plays several plucked instruments of various cultures and epochs and remains committed to exploring the use of lutes in modern music and contemporary improvisational contexts. In addition to his solo career he enjoys accompanying singers in different styles and backgrounds
Pavel Steidl
was born in Rakovnik (Czech Republic). Since he won first prize at the Radio France International Competition in Paris in 1982, he has become one of the most widely celebrated soloists of his generation. Between the membres of the jury were names of such artist like Alexander Tansman, Antonio Lauro, Maria Luisa
Anido …Before that he studied with such guitarist as Milan Zelenka and Stephan Rak in Prague. In 1987 he decided to emigrate to Netherland were after years of studying and getting inspiration from many different artist he has created his own style which is not ignoring authentic way of intepretatione 19th-century guitar literature on periodic instruments and going far to some world music elements. Since 2004 he moved back to Czech republic and since since 2015 gives a lectures at the Academy of Performing Arts in Prague and the Conservatoire in The Hague .
He had an honor to work together with such artists like Leo Brouwer, Carlo Domeniconi Paolo Paolini, John Wiliams, Miroslav Vitous, Karin Schaupp, Edin Karamazov and others. Together with Zoran Dukic, Reentko Dirks and Thomas Fellow he is a member of Europian Guitar Quartet since 2012.
Pavel Steidl also composes himself and his own compositions are often played on his concerts or on the recordings. He played in more then 40 countries of the world from among Canada, USA, China, India, Japan, Europe, South and Central America, Australia and many others. On demand of Italian Guitar Magazine Guitart the readers decided to choose him as a guitar player of the year 2004. Pavel Steidl plays many instruments, but mainly Francisco Simplicio (1926), Walter Verreydt, Franz Butcher, Federico Sheppard. Romantic guitars: copies of J.G.Stauffer guitar made by B.Kresse and original instrument from the beginning of the 19th century Nikolaus G.Ries cca. 1830 and Johann Anton Stauffer cca 1840.