---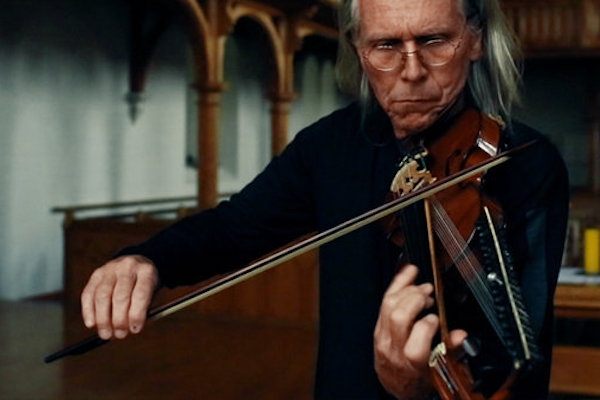 Paul Giger
who describes himself as a "violinist composer", was born in Switzerland in 1952 and took up the violin aged eight. After he left school, he travelled through Asia, supporting himself by playing on the streets. When he returned to Switzerland, he studied at the Berne Conservatory from where he graduated in 1980, and then spent three years as first violinist of the St Gallen Orchestra. Since 1983 he has worked as a freelance soloist, with a repertoire that spans from the baroque era to contemporary music, with a significant place for his own compositions, many of which have featured on some half dozen albums for ECM's New Series.
Giger's first New Series release was Chartres (1989), a multi-part musical work which describes the pilgrim's path through the eponymous cathedral where the recording was made. The musical material emerges from diverse traditions, ranging from classical to jazz, from Europe and Asia. Improvisation alternates with composed passages. Gramophone magazine wrote: "there is a marvellous sense of a man totally at one with his violin, voice and instrument simultaneously lost in contemplation of the marvels of natural harmonics".
In 1992, Alpstein saw Giger collaborate with saxophonist Jan Garbarek and percussionist Pierre Favre in an evocation of mountain music of the violinist's native land, while the solo Schattenwelt ("Shadow world", 1993) offers a musical response to the classical myth of the Minotaur. On Towards Silence (2007), a collaboration with harpsichordist Marie-Louise Dähle, Giger includes recordings of classical compositions for the first time: movements from Bach are interspersed with free improvisations, effectively resulting in a subtle dialogue with Bach. The Strad called it "Giger's most striking album to date".