---
Coro e Orchestra del Teatro alla Scala & Riccardo Chailly
---
Biography Coro e Orchestra del Teatro alla Scala & Riccardo Chailly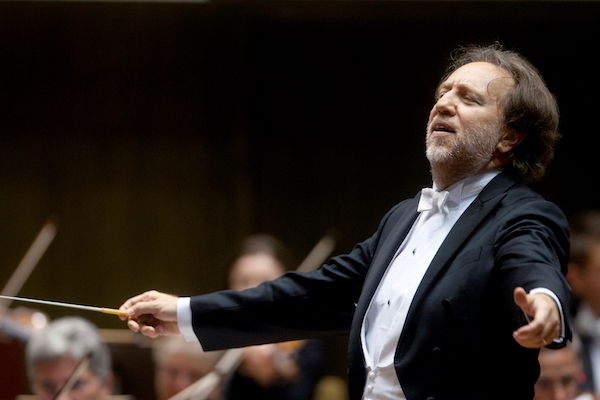 Riccardo Chailly
was born into a musical family in Milan. He studied at the conservatories in Perugia, Rome and Milan, specializing at the Siena summer courses with Franco Ferrara. At the age of 20 he became assistant conductor to Claudio Abbado at Milan's La Scala. He made his opera debut there in 1978 and was soon in great demand at the world's most important musical venues.
From 1982 to 1989 Chailly was principal conductor of the Berlin Radio Symphony Orches­tra, and from 1986 to 1993 he led the Teatro Comunale of Bologna. He was appointed chief conductor of the Royal Concertgebouw Orchestra of Amsterdam in 1986 and conductor emeritus in 2002. From 1999 to 2005, he was music director of the Orchestra Sinfonica di Milano Giuseppe Verdi, and in September 2005 he became chief conductor of the Gewandhaus Orchestra as well as music director of the Leipzig Opera. This year, the city of Leipzig extended his contract to 2020.
Highlights of his recent Gewandhaus seasons include hosting and participating in the massive Leipzig International Mahler Festival as well as tours throughout Europe and the UK and to the USA, China, Japan and South Korea; plus appearances at the Salzburg, Lucerne, Helsinki, Grafenegg festivals, Bonn Beethovenfest, BBC Proms and Helsinki Festival, as well as a concert at the Vatican. During 2013 and 2014 Chailly also collaborates with the Filarmonica della Scala, Wiener Phiharmoniker, Berliner Philharmoniker and Bavarian Radio Symphony Orchestra, among other ensembles.
Riccardo Chailly has been an exclusive Decca artist for over 30 years. With a repertoire ranging from Bach to the great classical symphonic and operatic works to music of the present day, his recordings have been crowned with numerous awards. His Gewandhaus discography includes the Brahms Piano Concertos with Nelson Freire, Violin Concertos by Mendelssohn and Bruch with Janine Jansen, Schumann's Symphonies in the orchestral revision by Mahler and Mendelssohn Discoveries. 2010 saw three releases of large-scale Bach masterpieces from the Leipzig hall: the Brandenburg Concertos, the St. Matthew Passion and the Christmas Oratorio; the Keyboard Concertos followed in 2011.
Two further critically lauded 2011 releases: Gershwin works with pianist Stefano Bollani and a complete Beethoven Symphonies cycle with the Gewandhaus Orchestra hailed as one of "the best modern-orchestra versions of recent times ... which also manages the seemingly impossible – making the music seem freshly minted without any concessions at all to period performance" (The Guardian). 2013 releases already include Verdi Overtures and Preludes with the Filarmonica della Scala. October will bring the complete Brahms Symphonies and the Violin Concerto with soloist Leonidas Kavakos, both releases featuring his Leipzig orchestra.