---
Biography Karoline Wallace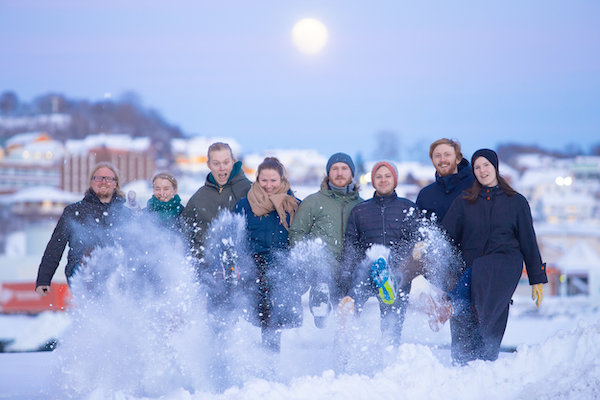 Karoline Wallace
The Norwegian singer, composer and arranger, Karoline Wallace, will release her album: Lang vinter - meaning "Long Winter". It's her first record in her own name on Øra Fonogram. She has brought along an octet of excellent jazz and folk musicians who will surely pull you out of winter hibernation.
The dynamic music of Lang vinter was written during the exceptionally long Norwegian winter of 2018. It is set to life by eight active musicians who are among the major driving forces in the jazz and folk scene of Norway. All of the musicians have a personal sound and are carefully selected by Wallace to form her music with their personality. They can be heard in prosperous Norwegian bands such as Skadedyr, Masåva, Billy Meier, Molecules, Baker Hansen, Hullyboo, Morgonrode, and many more.
In her music, Wallace has tried to capture those moments throughout the winter where everything stands still and you are either filled with wonder, joy or silence. The music is a reaction to that silence. "Lang vinter" wishes to, with their sense of humor and joy of playing together, convey an ease to hearten the gray days with songs such as "Nå skal det faen bli vår" (meaning: God damn it, spring has to come), but also to touch base with the grave feelings you can get when the darkness seams everlasting on tedious days, or when the reasons behind the intense weather and long winters shadow your mind, feeding your worries for the future.