---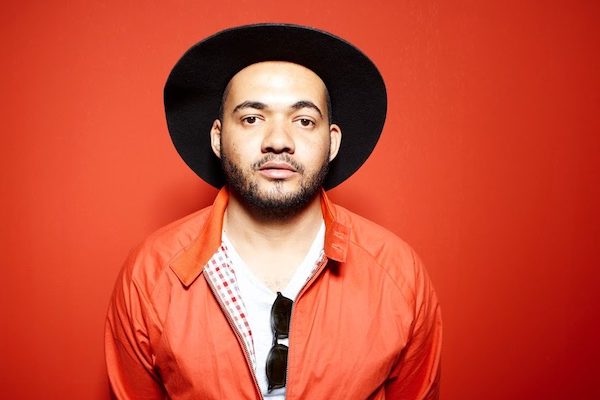 Bokani Dyer
Born in 1986 in Gaborone, Botswana, where many artists from South Africa, including his father, musician Steve Dyer, were living in exile during apartheid, Bokani Dyer moved back to SA as a child in 1990. He grew up mainly in Johannesburg before moving to study jazz at the prestigious University of Cape Town, where he graduated with distinction. In 2009 Dyer was runner up in the SAMRO (SA Music Rights Organisation) Overseas Scholarship Competition and spent 3 weeks in New York, where he was tutored by Jason Moran. In 2014, he was invited to perform at the opening of the London Jazz Festival, as well as in a tribute to South African supergroup, The Blue Notes, led by Shabaka Hutchings.
In 2015, the Bokani Dyer Swiss Quintet reunited for a 10-show tour of South Africa and Mozambique, opening the Standard Bank National Youth Jazz Festival and then going on to perform packed shows in King William's Town, Johannesburg, Maputo and Cape Town. The tour also served as to launch Dyer's third album, World Music. Following on the success of the SA tour, the BDSQ toured Switzerland in October 2015, performing in Basel, Zurich, Bern, Wintethur and Interlaken. In November, Dyer travelled to the UK to collaborate with harmonica player, Adam Glasser, playing various venues around London and keeping the spirit of South African jazz alive. In April 2016, The Bokani Dyer Trio was selected for and performed at the annual Jazzahead showcase in Bremen, Germany. Other notable activities for 2016 included: a collaboration with SA theatre director Mkhululi Mabija on his production My Daughter/ Son, producing saxophonist Sisonke Xonti's debut album Iyonde, and performing as a soloist at the launch of the SA/Russia Cultural Seasons in Moscow and St Petersburg. Dyer curated a regular slot at The Orbit Jazz Club, the Jazzafrika Legacy Sessions, dedicated to transcribing and performing the works of SA jazz composers from the last decades.
He was also honoured to accept an invitation from legendary South African trumpeter Feya Faku to join his Quintet.
Complementing his career as a jazz artist, Dyer has also explored various other genres and is particularly interested in electronic music. In 2007, Dyer and longtime collaborator vocalist/composer, Sakhile Moleshe (ex Goldfish) founded groove outfit, Soul Housing Project (formerly Plan Be). The band continues to be active in different configurations – the full 7-piece band, 5-piece band and then the 2-piece electronic duo, which most recently performed at the Lighthouse Festival in Croatia (May 2016) and as the opening show of the Standard Bank National Youth Jazz Festival in Grahamstown, South Africa (July 2016).
Dyer has recorded five albums under his own name. His debut album, Mirrors, was released in 2010, and provides a strong indication of the style and artistic trajectory he continues to pursue. Emancipate the Story (2011), was recorded during his time as Standard Bank Young Artist of the Year, as part of the award, and continued his musical journey, exploring the tradition and furthering the contemporary landscape of SA jazz through his compositions.
World Music (2015), was received with much respect and acclaim from both the SA and international music worlds, and nominated for Best Jazz Album at the 2016 South African Music Awards. The album features top local musicians Buddy Wells (tenor saxophone), Justin Bellairs (alto saxophone), Robin Fassie-Kock (trumpet), Shane Cooper (bass), John Hassan (percussion), Lee-Anne Fortuin (vocals) and Sakhile Moleshe (vocals). His trio album 'Neo Native' won the SAMA award for best jazz album in 2019. His most recent release was an album responding to the lockdown experience, produced and recorded in 2020 by himself called 'Kelenosi'.
He composed the Original score for "Catching Feelings" a film directed by top SA comedian Kagiso Lediga.
In February 2017, he performed at the Safaricom Jazz Festival in Nairobi, Kenya. He, alongside his father Steve Dyer, co-directed the re-launch of an exciting collaboration project with artists from various Southern African countries. "Mahube" which debuted at the Harare International Festival of the Arts in May 2017.
His trio was invited to perform at the Musiques en ete festival in Geneva, Switzerland in July 2017. In 2018, he was invited to perform at Festival Metis in Paris, France. In 2019, the trio was invited to take part in the prestigious 'Piano Trio Festival' hosted by the legendary Ronnie Scott's jazz club in London, UK.