---
Biography Felipe Dominguez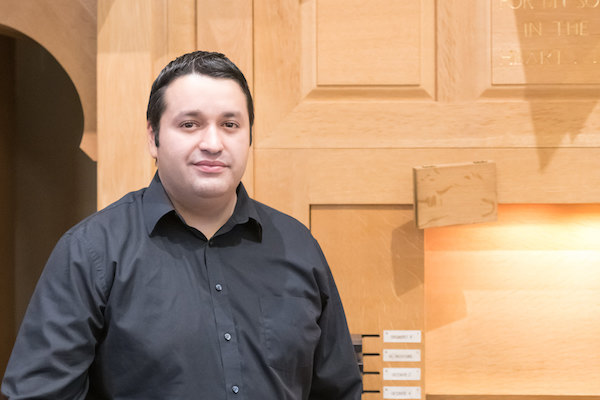 Felipe Dominguez, organ
(b. 1983) is a Chilean/American organist, harpsichordist and musicologist, born and raised in Talcahuano, Chile. In 2010, he received a Bachelor of Music (B.M.) in Organ Performance with a minor in Political Science from Brigham Young University. Later, in 2012, he earned a Master's of Music (M.M.) in Organ Performance from the same institution. He has pursued further postgraduate organ and harpsichord instruction in Europe with Edoardo Belotti, Hans Davidsson, Jacques van Oortmerssen, Harald Vogel, and Leon Berben. In 2014, he obtained the degree of Master's in Legislative Affairs from The George Washington University in Washington, D.C., in 2018 a postgraduate certificate in negotiation from Harvard Business School, and he is currently pursuing a Doctor of Philosophy (Ph.D.) degree in Musicology at The Catholic University of America in Washington, D.C.
At Brigham Young University, Mr. Dominguez studied organ and harpsichord with Don Cook and Douglas Bush. While at Brigham Young University, the harpsichordist and organist of the University Chamber Orchestra between 2010 and 2011. He has since performed as a soloist and in ensembles in South America, Europe, and United States.
Additionally, since 2011 he has had a successful business career in the public sector and as an entrepreneur. He recides in Virginia with his wife and four children.