---
Le Concert de la Loge, Chœur de Chambre de Namur & Julien Chauvin
---
Biography Le Concert de la Loge, Chœur de Chambre de Namur & Julien Chauvin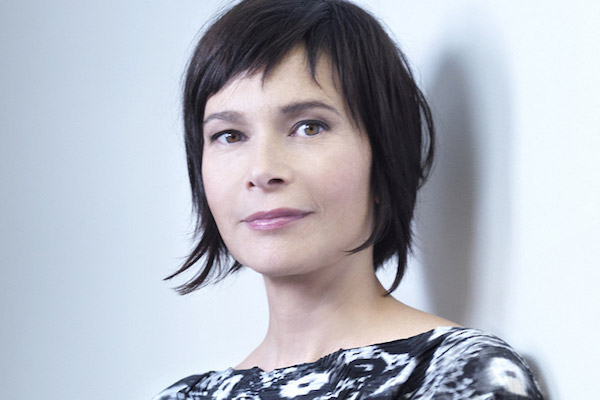 Sandrine Piau
After initially gaining a reputation in Baroque music, Sandrine Piau now sings a broad repertory and has confirmed her outstanding position in the operatic world.
She has distinguished herself in numerous roles in the leading international opera houses, including Cleopatra (Giulio Cesare) and Morgana (Alcina) at the Opéra de Paris, Dalinda (Ariodante) at the Salzburg Festival, Alcina, Mélisande, Sandrina (La finta giardiniera), Sister Constance (Dialogues des carmélites) at La Monnaie, Alcina and Dalinda in Amsterdam, Pamina (Die Zauberflöte), Donna Anna (Don Giovanni) and Sister Constance at the Théâtre des Champs-Élysées, and Despina (Così fan tutte) and Tytania (A Midsummer Night's Dream) at the Festival d'Aix-en-Provence.
Sandrine Piau appears regularly in concerts with orchestra and as a recitalist, notably in New York, Paris, London, Tokyo, Munich, Zurich and Salzburg.
She previously made four solo discs of Handel and Mozart arias and recorded two recital programmes, Après un rêve and Évocations, attesting her close partnership with Susan Manoff, with whom she appears regularly on the concert platform (Carnegie Hall, Wigmore Hall, Tours of the United States and Japan).
The operatic recital Desperate Heroines, with the Mozarteumorchester Salzburg under Ivor Bolton, received unanimous critical acclaim. Sandrine Piau now records exclusively for Alpha Classics. Her first disc on the label was a recital programme with Susan Manoff entitled Chimère.
Her recital Si j'ai aimé, with Le Concert de la Loge under the direction of Julien Chauvin, received a Diapason d'Or, a Choc de Classica and a Gramophone Award.
In 2019 Alpha released Pergolesi's Stabat Mater with Les Talens Lyriques directed by Christophe Rousset.
The 2019/20 season saw her take part in a major tour to celebrate the fortieth anniversary of Les Arts Florissants, a european tour with Teodor Currentzis, and concert performances of Debussy's Le martyre de Saint Sébastien conducted by Valery Gergiev.
Among her projects for the 2020/21 season are concert tours of Europe with a number of ensembles including Kammerorchester Basel and Il Giardino Armonico, and the premiere of Kaija Saariaho's Innocence at Aix-en-Provence.
Sandrine Piau was appointed Chevalier de l'Ordre des Arts et Lettres in 2006 and voted Vocal Artist of the Year at the Victoires de la Musique Classique 2009.
Julien Chauvin
was attracted at an early age by the Baroque revolution and the new wave of historically informed performance practice using period instruments and moved to the Netherlands to train at the Royal Conservatory of The Hague with Vera Beths, who founded L'Archibudelli with Anner Bylsma.
In 2003, he was a prizewinner at the International Early Music competition in Bruges. Since then he has performed as a soloist in South America, South Africa and Georgia, while at the same time playing in the leading European Baroque ensembles, before founding in 2005 Le Cercle de l'Harmonie, which he directed jointly with Jérémie Rhorer for ten years.
Realising his desire to bring back to life a celebrated ensemble of the eighteenth century, in 2015 he formed a new orchestra, Le Concert de la Loge. The ambitions of this modern recreation have been demonstrated by its exploration of forgotten works from the French orchestral and vocal-operatic repertory and concert formats encouraging spontaneous and imaginative reactions from the audience.
In parallel with this, he continues his collaboration with the Quatuor Cambini-Paris, formed in 2007, with which he performs the string quartets of Jadin, David, Gouvy, Mozart, Gounod and Haydn.
Julien Chauvin has also conducted operatic productions such as Era la notte staged by Juliette Deschamps with Anna Caterina Antonacci, Lemoyne's Phèdre and Isouard's Cendrillon staged by Marc Paquien for the Palazzetto Bru Zane; Haydn's Armida directed by Mariame Clément; and Sacchini's Chimène ou le Cid staged by Sandrine Anglade.
Continuing to investigate the question of direction in the eighteenth-century opera, he recently directed Mozart's Die Entführung aus dem Serail from the violin in a production by Christophe Rulhes.
He has appeared as guest conductor with orchestras and ensembles including the Esterházy Hofkapelle, the Orchestre Régional d'Avignon-Provence, the Orchestre national de Metz, the Orchestre de Chambre de Paris, the Orchestre de l'Opéra de Limoges, the Orkiestra Historyczna of Katowice, the Folger Consort in Washington D.C., Les Violons du Roy, the Kammerorchester Basel and the Gürzenich-Orchester in Cologne.
Julien Chauvin's discography includes concertante works by Haydn, Beethoven and Berlioz for the Eloquentia and Ambroisie-Naïve labels. With his ensemble Le Concert de la Loge, he recorded the Haydn's complete 'Paris' Symphonies, which he compared with other works created in Paris in the 1780s. Passionate about the rediscovery of forgotten French repertoire, he recorded the disc "Si j'ai aimé" with Sandrine Piau for the Alpha label. As a soloist, he recorded in 2020 an album of violin concertos for the Vivaldi Edition of the Naïve label which was awarded a Diapason d'or.
He regularly appears in recital with Alain Planès, Christophe Coin, Andreas Staier, Jean-François Heisser, Justin Taylor and Olivier Baumont. He and Baumont recorded the disc 'À Madame' at Versailles Palace.
In addition to his concert activities, Julien Chauvin also devotes himself to teaching in orchestral sessions or masterclasses at the Conservatoires Nationaux de Musique et de Danse of both Paris and Lyon, the École Normale de Paris, the Opéra national de Paris Academy and the Orchestre Français des Jeunes.