---
Biography Isabel Pfefferkorn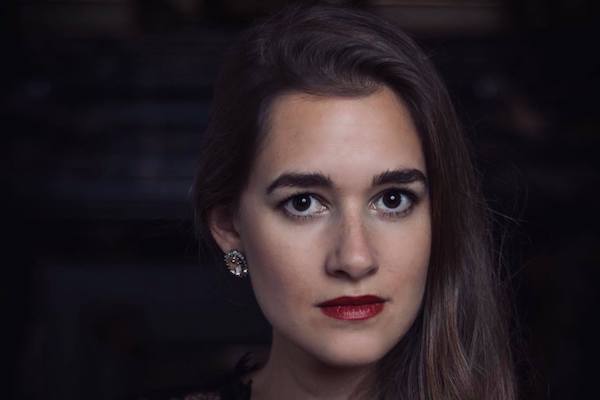 Isabel Pfefferkorn
is a highly accomplished musician, known for her stylistic range, her authentic expressive and intuitive musical ability. Isabel has performed in various formations both in Austria and around the world. Her Classical repertoire includes pieces from Early to Contemporary Music, and she also regularly performs as a Jazz and Pop singer.
The highlights of the current and last season are her tour through Saudi Arabia with a cross-genre program and through the USA and Canada, where she interpreted Schubert's Winterreise and her own composition together with Hanna Bachmann, her debut with Mahler's III. Symphony and the Musikkollegium Winterthur and her debut in Konserthuset Stockholm with a contemporary composition by Charles Uzor and the Kammarensemble N under the direction of Christian Karlsen. She also made her debut at the Schubertiade Hohenems and with the Tonhalle Orchestra Zurich (Debussy) under Matthias Pintscher. She also played early music and jazz at the AmBach Guitar Festival (AUT) with Edin Karamazov, the multi-instrumentalist who celebrated his breakthrough with STING, and embodied the solo alto part in J.S. Bach's Christmas Oratorio in the Cathedral of St. Gallen (CH). In 2017 she gave her solo-debut at the Wiener Konzerthaus performing Pierre Boulez' 'Le Marteau sans maître'. She also regularly works with contemporary composers such as Dimitri Terzakis, Charles Uzor, Laurie Altman and Ulrich Zeitler.
Isabel is very passionate about the Lied genre and has been invited to perform at various international festivals such as Vaduz Classic, Arsonore, Meiringer Musikfestwochen, Kyburgiade, Grachtenfestival Amsterdam, Kultur.Sommer.Semmering, Festival Musique Cordiale France, Klimt Villa Vienna in the concert series 'Rising Stars', the Zunfthaus zur Waag, Zurich, the 'Liederfrühling' of the 'Freunde des Liedes Zürich' in Switzerland, the ORF Dornbirn in Austria, Schubertiade in Schwarzenberg in Austria, and with the Symphony Orchestra Liechtenstein at the SAL Schaan, the Villa Wesendonck and the Tonhalle Zürich.
Isabel was born in 1991 in Vorarlberg, Austria. As a child she learned how to play the violin, and later on the cello and piano, then started singing lessons. She was taught by Edeltraud Dünser, Dora Kutschi (Landeskonservatorium Vorarlberg) and Roswitha Müller (Konservatorium Zürich). In 2011 Isabel started to study with Lina Maria Åkerlund at the Züricher Hochschule der Künste, where she graduated with a Bachelor of Arts in Music in June 2014 and in June 2016 received a Master of Arts in Music Performance (Concert) with honours. Following her studies at University she participated in the 'School of Excellence' with Margreet Honig.
Isabel has won various competitions and was a student of the class for the musically gifted at the Landeskonservatorium Feldkirch. She is a member of the foundation 'Musik und Jugend' in Liechtenstein, a scholarship holder of the foundation 'Pro Talentum', the Zurich based foundation 'LYRA', and the foundation of construction company Schmid. Isabel also received the scholarship of the Vorarlberger 'Wagner Verband.' In June 2016 she was the youngest finalist of the International Schumann-Competition in Zwickau.
She has participated in masterclasses with Thomas Hampson, Robert Holl, Kurt Widmer, Noemi Nadelmann, Silvana Bazzoni-Bartoli, Natela Nicoli, Sascha Wienhausen, Monika Ballwein, Christa Ludwig, Flavio Ferri-Benedetti, Malin Hartelius, Wessela Zlateva, Angelika Kirchschlager, and Margreet Honig. Then received further important inspiration for her career from Lied pianists Daniel Fueter, Hans Adolfsen, Hans Udo Kreuels, Christoph Berner, Maris Skuja, and Helmut Deutsch.
As a member of the Singakademie Zürich, she gave concerts with René Jacobs and Trevor Pinnock in concert halls in Paris, London, Brussels, Baden-Baden, Cologne, Vienna, Athens, Geneva and others.