---
Nitzan Bartana, Dana Barak, Roglit Ishay
---
Biography Nitzan Bartana, Dana Barak, Roglit Ishay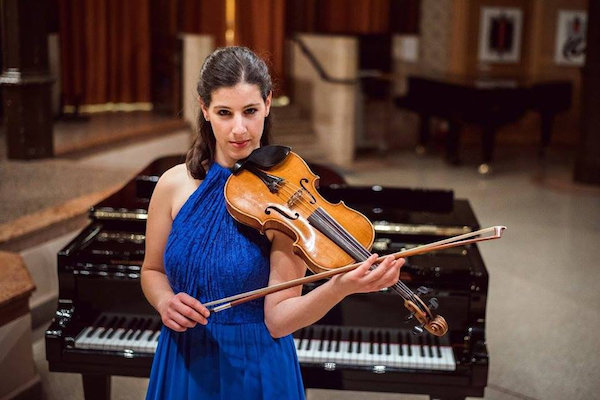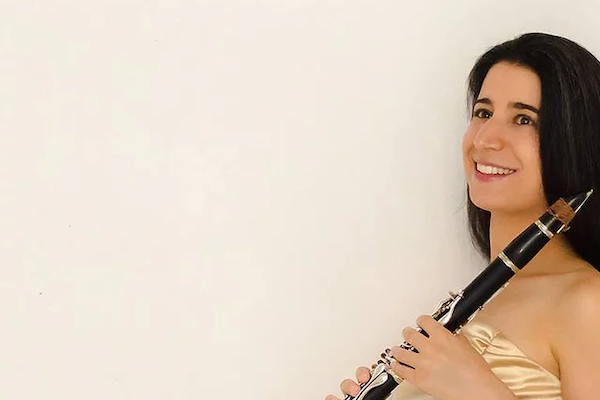 Nitzan Bartana
wurde 1989 in Jerusalem geboren, studierte bei Yair Kless an der Buchman-Mehta Musikhochschule in Tel Aviv und setzt ihr Studium seit 2008 an der Kunstuniversität Graz fort.
Sie konzertierte solistisch u. a. mit dem Jerusalem Symphony Orchestra und mit dem Israel Philharmonic Orchestra, mit dem sie 2008 zusammen mit Pinchas Zuckermann in der Carnegie Hall in New York Bachs Doppelkonzert spielte. Sie war u. a. Stipendiatin der Stadt Tel Aviv und der America-Israel Cultural Foundation. Bei Wettbewerben wie dem Internationalen Marteau Wettbewerb, dem Internationalen Wieniawski-Wettbewerb in Lublin (Polen) und dem Aviv-Wettbewerb wurde sie mit Preisen ausgezeichnet. Sie spielte mit renommierten Musikern wie Zubin Mehta, Mendi Rodan und Noam Sherif und zahlreichen renommierten Orchestern. Kammermusikalische Erfahrungen sammelte sie u. a. beim Jerusalem Chamber Music Festival und beim Kfar Blum Festival.
Dana Barak
Die israelische Klarinettistin Dana Barak hat in Europa, USA, Süd Afrika und Israel als Solistin sowohl als Kammermusikerin und in Konzertsäle wie die Berliner Philharmonie, Wigmore Hall London, Concertgebouw Amsterdam, Tonhalle Zürich und der Walt Disney Concert Hall in Los Angeles aufgetreten.
Sie gewann vielen Preisen und Stipendien in Israel und im Ausland, wie den 1. Preis des Karl Adler Wettbewerbs, in den Nominierungen Klarinette und Kammermusik; den 1. Preis der Turgemann Wettbewerb sowohl den 3. Preis beim Sparda Classic Awards. Sie war Stipendiatin der America-Israel Foundation für Klarinette und Kammermusik, der Live Musik Now Frankfurt sowohl weitere Stipendien von die Pestalozzi, Mintz und Ronen Stiftungen.
Als Solistin trat sie beim das Open Air Festival Das Fest in Karlsruhe, mit dem Israeli Chamber Orchestra beim "Etnachta" Konzert Live in Kol Hamusika Radiosender Israel, dem Bruchsaler Barockensemble, dem Buchmann-Mehta Symphonieorchester und anderen auf.
Neben der Aufführung des klassischen Repertoires spezialisiert sich Dana Barak in den neuen Musik, und spielt regelmäßig mit dem Ensemble Modern in Frankfurt und mit dem Ensemble Phoenix in Basel. Sie hat eng mit verschiedenen Komponisten gearbeitet wie zum Beispiel Helmut Lachenmann, Matias Spahlinger, Jörg Widmann, George Benjamin und Pascal Dusapin, Sie spielte bei New Musik Festivals, wie beim Internationalen Ferienkursen für Neue Musik in Darmstadt, Now! Transit Festival in Essen, Cresc. Festival in Frankfurt, Musikfest Berlin, ManiFeste in Paris u.a.
In verschiedenen Orchestern trat sie sowohl mit der Bass- wie auch der Es-Klarinette auf; u.a. mit dem HR- Sinfonieorchester und dem Staatstheater Darmstadt und mit dem Maestri Zubin Mehta, Kurt Masur, Gustavo Dudamel, Jonathan Nott u.a. Sie war in verschiedenen Fernsehsendungen in Israel, Deutschland, Holland und Südafrika zu sehen und hören, sowie im israelischen Radiosender für Klassische Musik "Kol Hamusica", dem SWR, WDR und dem MDR in Deutschland, der RTV Slovenija und dem SRF2 in der Schweiz.
Dana Barak ist auch eine aktive Pädagogin und gibt Meisterkurse für Klarinette und Kammermusik in Deutschland und Spanien.
Sie erhielt ihr Bachelor of Music an der Buchmann-Mehta School of Music, Tel Aviv University, unterstützt durch die Buchman-Mehta Stiftung. Ergänzend besuchte sie Kurse an der Accademia Musicale Chigiana in Siena, Italien, bei den Maestri Antony Pay und Alessandro Carbonare, und anschließend erhielt sie den Master mit Auszeichnung beim Prof. Wolfgang Meyer in Karlsruhe unterstützt durch die DAAD Stipendium. Sie hat weiter bei dem Klarinettisten und Komponisten Prof. Jörg Widmann in Freiburg studiert und hat weiter ihren zweiten Master in Zeitgenössische Musik Aufführung in Basel absolviert, gefördert durch das Eidgenössische Stipendium der Schweizer Konföderation. Weiter war sie Stipendiatin und anschließend Mitglied der International Ensemble Modern Akademie in Frankfurt/Main in der Saison 2014-2015. Durch die Großzügigkeit der Willy Robert Pitzer Stiftung spezialisierte sich im Bereich Kammermusik bei der Pianistin Prof. Angelika Merkle in Frankfurt am Main.