---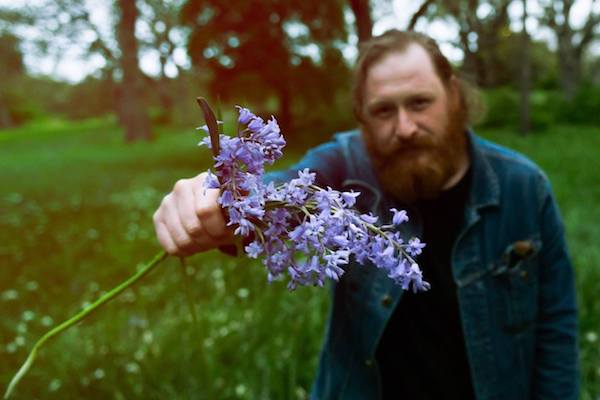 Northcote
Matt Goud (aka Northcote) may take you by surprise when he steps up to the mic. Though the soft-spoken Goud is known by friends and family as a gentle giant, he infuses his original songs with a uniquely powerful and confident voice.
Born and raised in small-town Saskatchewan, his early exposure to music was a mix of traditional country on AM radio and the hymns he learned at his childhood church. However, it wasn't until he discovered punk and hardcore music that he realized music's healing and therapeutic power. Over the past 8 years, few young musicians in Canada have put on as many miles as Goud who toured for years as a member of a post-hardcore band and has more recently transitioned into life on the road as a singer/songwriter with accompaniment by an ever-rotating slew of guests and friend musicians.
Northcote is set to return to centre stage in 2013 with a new self-titled album due May 7th via Black Box Recordings (Canada). Produced by Colin Stewart (Black Mountain, Cave Singers, Dan Mangan) at The Hive in Vancouver, the album is Northcote's most forthcoming and confident album to date, reflecting this young songwriter's increasing maturity and experience. Breaking the stereotype of the reserved and solemn cafe singer/songwriter, the album entices both the performers and the listeners to come out of their shell.
On NORTHCOTE, Goud further strengthens his voice as an emerging Canadian artist. Confident, full chords replace contemplative ballads, and the influence of his eclectic background of punk, soul and blues create a unique sound.
On the track How Can You Turn Around, the crew vocal soars behind the chorus of the song, replicating the sound and emotion of singing along with friends in the front row of a rock show. Songs including Counting Down the Days and I Hope the Good Things Never Die are more fully realized and richer than Northcote's previous efforts, replete with grooving soul drums, horns, bouncy bass-lines, atmospheric guitar and sing-along group vocals. These songs signal that there is no need to sit passively by to experience the fast-paced, exuberant music of Northcote. The hope and positivity of the material is apparent in the song Find Our Own Way, which challenges: "…whatever you got, you have to let it fly. Whatever you got you, have to give it one try" This song reflects the anxiety of coming of age in a media-saturated culture, where one can be so connected and yet be left feeling inexplicably lonely and at times with little direction or meaning.
This album sees Goud joined by Blake Enemark (We are the City, Forestry) on Guitar, Marek Tyler (Kathryn Calder, Dan Mangan) on Drums, Olivier Clement (Aidan Knight) on Horn, and Calgary artist Francis Gerrard on vocals throughout the album. Victoria-based musician Kathryn Calder, known both as a solo artist and as a member of The New Pornographers, appears on lead vocals on the late-night kitchen party track Only One Who Knows My Name, which closes the album.
In NORTHCOTE, Goud turns a new page with a strong, self-titled record penned primarily in the passenger seat of a Dodge Van parked along a seaside road in Victoria, B.C. Many pensive nights spent walking home from writing sessions and gigs throughout sleepy Victoria streets have helped shape a newfound confidence and connection to life as a musician for Goud, and you can hear this transformation in his voice.