---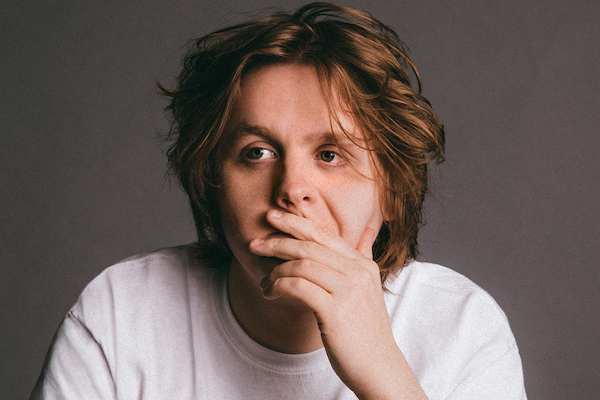 Lewis Capaldi
Manchmal genügt ein einziger Song, um eine Sensation auszulösen. Genau dies ist dem 22-jährigen Schotten Lewis Capaldi vor zwei Jahren gelungen: Als er nach Beendigung des Colleges im Sommer 2017 seinen allerersten selbst geschriebenen Song "Bruises" auf den Online-Musikdiensten hochlud, entwickelte sich das berührende Stück über Nacht zu einer der einflussreichsten Debütsingles des Jahres, wurde allein auf Spotify innerhalb kürzester Zeit über zehn Millionen Mal angehört und steht mittlerweile bei über 100 Millionen Plays. Das Lied über das Ende einer Partnerschaft bot eine selten intensive Authentizität und emotionale Dringlichkeit und eroberte damit die Herzen in ganz Europa im Sturm. Nur wenige Monate später ging Capaldi erstmals auf UK-Tournee, die unmittelbar restlos ausverkauft war. Seither reiht sich bei ihm Erfolg an Erfolg, allein vier ausverkaufte Headline-Tourneen mit über 60.000 verkauften Tickets absolvierte er innerhalb von zehn Monaten. Trotzdem fand er die Zeit, sein sehnlich erwartetes Debütalbum "Divinely Uninspired To A Hellish Extent" fertig zu stellen, das am 17. Mai 2019 endlich erscheint. Die Songs daraus wird man zwischen dem 26. Oktober und dem 6. November im Rahmen von vier Deutschland-Shows in Köln, München, Hamburg und Berlin live erleben können.
Betrachtet man die vergangenen Monate und die unvergleichliche europaweite Begeisterung für Lewis Capaldi und seinen Song "Bruises", lässt dies nur einen Schluss zu: Egal, was man sonst so hört und stilistisch bevorzugt, die reine Emotionalität im Songwriting und der atemberaubende Facettenreichtum von Lewis Capaldis Gesang scheinen letztlich jeden zu erreichen und mitzureißen. Denn einen derart authentischen, zwischen tiefer Melancholie und subtiler Hoffnung changierenden Song über eine gescheiterte Liebe hat man nicht oft vernommen. Mittlerweile wurde das Lied allein bei Spotify über 100 Millionen Mal angehört.
Und auch die weiteren Single-Auskopplungen wie "Grace" aus seiner Debüt-EP "Bloom" oder das Jessie Reyez-Duett "Rush" verzeichnen bereits Klickraten von über 20 Millionen. Ein Vertragsangebot von Universal folgte, witterte man in Lewis Capaldi doch eine der großen Neuentdeckungen des vergangenen Jahres. Man sollte Recht behalten, denn nach diesem erfolgreichen ersten Single-Triple stellte er mit der Ende letzten Jahres veröffentlichten Single "Someone You Loved" alle vorigen Erfolge locker in den Schatten. Der Song avanciert immer mehr zum europaweiten Phänomen und platzierte sich in vielen Ländern – darunter UK, Irland und Belgien – in den Top Ten der Singles-Charts. Nur folgerichtig gewann er u.a. je einen Scottish Music sowie einen Scottish Alternative Music Award und befand sich Ende 2018 in über 30 bedeutsamen "Artist to Watch"-Rankings. Dies alles scheint nur der Auftakt zu sein für die internationale Karriere eines höchst aufrichtigen, unverstellten Musikers, dem es gelingt, Emotionen unmittelbar so in Melodien und Textzeilen zu übertragen, dass sie jeder verstehen und nachempfinden kann.
Dass Capaldi, der prinzipiell gern mit einer Band live auftritt, eigentlich nichts weiter benötigt als seine recht klirrend scharf klingende E-Gitarre sowie seine überragende Stimme, die spielend zwischen reinstem Falsett und grummelndem Bariton wechseln kann, bewies er bereits auf Support-Tourneen quer Europa und Nordamerika an der Seite von Künstlern wie Rag'n'Bone Man, Bastille, Milky Chance sowie Sam Smith. Auf diesen durchweg ausverkauften Konzerten stand er dann allabendlich vor vielen tausend Zuhörern, die ihn bis dahin nicht kannten, aber trotzdem unmittelbar mitgerissen wurden von seiner Solo-Performance voller unmissverständlicher Dringlichkeit. Denn Lewis Capaldi singt und spielt nicht einfach seine Lieder, er lebt sie. Jedes Mal aufs Neue. Eine Intensität, der man sich nicht entziehen kann.