---
Ivar Grydeland & Henry Kaiser
---
Biography Ivar Grydeland & Henry Kaiser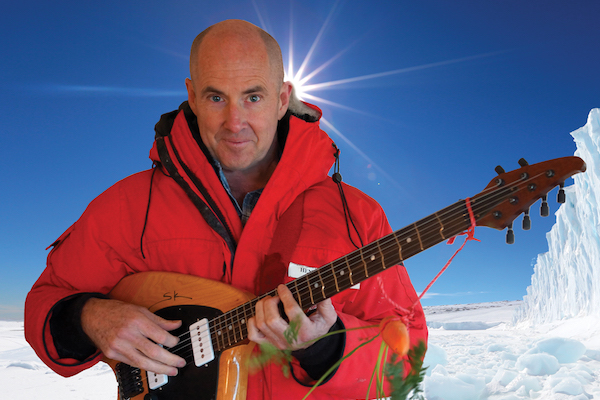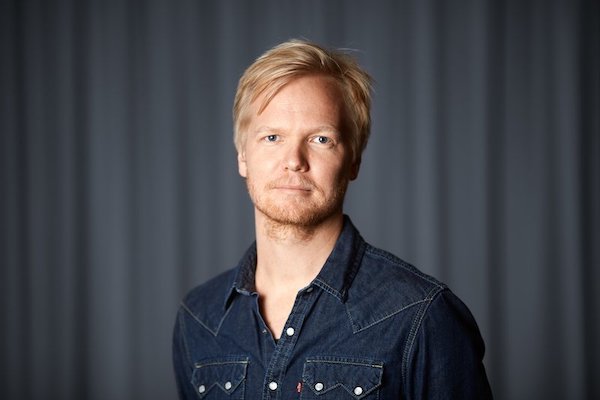 Henry Kaiser
Grammy winner Henry Kaiser is widely recognized as one of the most creative and innovative guitarists, improvisers, and producers in the fields of rock, jazz, world, and contemporary experimental musics. The California-based musician is one of the most extensively recorded as well, having appeared on more than 250 different albums and contributed to countless television and film soundtracks. Kaiser produces and contributes to a staggering number of recorded projects. And he performs frequently throughout the United States, Canada, Europe, and Japan both in group configurations, as a soloist, and in ad hoc concerts of freely improvised music with a host of diverse instrumentalists.
How versatile is Kaiser? A fraction of the artists with whom he has recorded and/or performed include Evan Parker, John Oswald, Ryuichi Sakamoto, Toshinori Kondo, Steve Lacy, John Stevens, Michael Stipe, Herbie Hancock, John Zorn, Wadada Leo Smith, Bill Laswell, John Stevens, Steve Smith, Drumbo (John French), Chris Cutler, Andy West, Fred Frith, Terry Riley, Scott Amendola, Michael Snow, Diamanda Galas, Thomas Mapfumo, Phil Lesh, Lukas Ligeti, Cecil Taylor, Merl Saunders, Tom Constanten, Negativland, and Michael McClure.
Kaiser's numerous Cuneiform releases include Lemon Fish Tweezer (solo, 1975); The Siamese Stepbrothers (1995); a duo recording with Fred Frith, Friends and Enemies (1999); two volumes–Sky Garden (2004) and Upriver (2005)–of "Yo Miles!," the electric Miles Davis project he co-led with Wadada Leo Smith; and Healing Force: Songs of Albert Ayler (2007). He also curated and appeared on 156 Strings: Nineteen Totally Originally Acoustic Guitarists (2002); and appeared on Unsettled Scores (1995), two various artist recordings released by Cuneiform.
But that's not all! Henry also has a lifetime habit of collaborating with his many guitar heroes, including Jerry Garcia, Derek Bailey, Bill Frisell, Nels Cline, D'Gary, Hans Reichel, Sonny Sharrock, Barry Melton, Mike Keneally, David Torn, Fred Frith, Davey Williams, Eugene Chadbourne, David Lindley, John Abercrombie, Bruce Anderson, Amos Garrett, Glenn Phillips, Freddie Roulette, Bob Weir, Steve Kimock, Jody Stecher, Jim O'Rourke, Martin Simpson, Elliot Ingber, and Harvey Mandel.
Since 1972, Kaiser has had a parallel career in the film and television industry, in which he has worked as a producer, director, and soundtrack composer. He has directed and produced many hours of science programming. He received an Academy Award nomination WHAT YEAR? for his work as producer of Werner Herzog's Encounters At The End Of The World, for which he also served as underwater cameraman and soundtrack composer. Kaiser worked on three other Herzog films: The Wild Blue Yonder, Grizzly Man, and Little Dieter Needs To Fly.
Ivar Grydeland
plays the electric and the acoustic guitar, banjo, pedal steel guitar, and various electronics. He is chiefly operating in the realm of contemporary improvised music. Grydeland's main groups are Huntsville (Hubro and Rune Grammofon) and Dans les arbres (ECM, Hubro, SOFA)–nominee for Nordic Council Music Prize 2015. His longtime collaborators are Christian Wallumrød, Xavier Charles, Ingar Zach, and Tonny Kluften. He has also performed and/or recorded with artists like Hanne Hukkelberg, Nils Petter Molvær, David Sylvian, Henry Kaiser, Tony Buck, Tony Oxley, Paul Lovens, Thomas Lehn, Axel Dörner, Andrea Neumann, Rhodri Davies, Mazen Kerbaj, Christel Alsos, Randi Tytingvåg, Morten Qvenild/Frode Grytten. Guesting musicians with the groups Huntsville and Dans les arbres, both in concert and in the studio have been Nels Cline, Glenn Kotche, Thurston Moore, Yuka Honda, Darin Gray, Otomo Yoshihide, Jim O'Rourke, Yumiko Tanka, among others.
He has toured and performed with his main groups and other groups at festivals in Europe, Asia, Australia, North- and South America over the last 20 years. Concerts and album releases have been broadcasted in BBC, Radio France, Deutsche Rundfunk, ABC Radio Australia, Swedish Radio, Norwegian Broadcasting and more.
Grydeland has released and contributed to over 40 albums with his main groups, short term ensembles, solo and with various artists. Several of the albums are recorded, edited and produced by Grydeland. His solo debut Bathymetric Modes (Hubro) was released in 2012 and his second solo Stop, Freeze Wait, Eat (Hubro) was released in 2015.
Grydeland also composes music for theatre and dance. His latest work was for The Norwegian National Company of Dance – Carte Blanche premiered at Bergen International Festival in 2015 and toured in Norway. He has composed music for several pieces performed at Dansens hus–National House for Dance in Oslo and National Theatre in Oslo.
In 2015 Grydeland finished his artistic research fellowship project at The Norwegian Academy of Music in Oslo, where he currently works as Associate Professor in the field of musical improvisation.