---
Damien Ventula, Orchestre de Chambre de Toulouse & Gilles Colliard
---
Biography Damien Ventula, Orchestre de Chambre de Toulouse & Gilles Colliard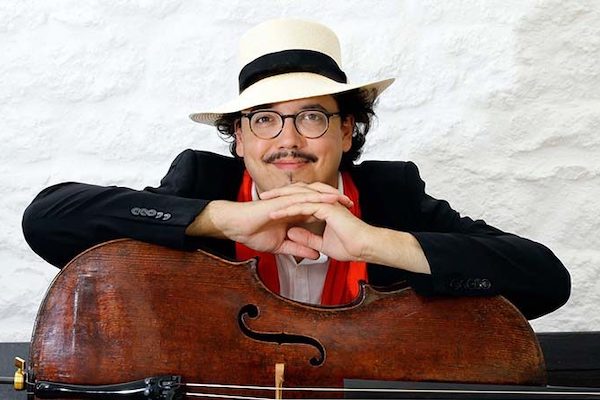 Damien Ventula
Acclaimed for his great sensitivity and temperament, French cellist Damien Ventula, "Génération Spedidam 2010", was nominated in 2005 for the "Victoires de la Musique" as a "Révélation soliste intrumental". In 2003 he was chosen as the "Révélation Classique de l'Adami" and has been the recipient of many other awards, including the Marcel Bleustein-Blanchet, Piatigorsky and Singer-Polignac prizes.
Coming from a family of musicians, Damien Ventula studied from an early age with renowned masters: Lluis Claret in his native Toulouse, Bernard Greenhouse and Laurence Lesser in Boston, and Boris Pergamenschikow in Berlin, the city where he has now lived since.
He has appeared as soloist with the Orchestre de Chambre National de Toulouse, the Mannheim Kammerorchester, the Berliner Symphoniker and has already performed in international festivals throughout the world, including the Saint Bertrand de Comminges Festival, the Pablo Casals de Prades Festival, the La Chaise-Dieu Festival, the Bad-Homburg Festival, the Holland Music Sessions and the Bacau Festival.
As a chamber musician, Damien Ventula was a founding member of the Cuarteto Arriaga which performed in 2010-2011 in the Wigmore Hall of London, the Real Palace in Madrid, the Gewandhaus Leipzig, the Musika – Música Festival, and Lockenhaus Festival. He appears regularly with pianist Sam Haywood and has collaborated with other distinguished artists including Barbara Hendricks, Christian Zacharias, Frans Helmerson, Hartmut Rohde, le Quatuor Talich, Vladimir Mendelssohn, Denis Pascal, Michel Lethiec, Wolfgang Güttler.
A sincere and passionate performer, Damien Ventula loves to share the enthusiasm and emotions which he feels while playing the cello with his audiences and teaches in the well renowned Hochschule Hanns Eisler Berlin. His first recording, "Arc en Cello", was released in December 2008.