---
Grant Stewart & Bruce Harris
---
Biography Grant Stewart & Bruce Harris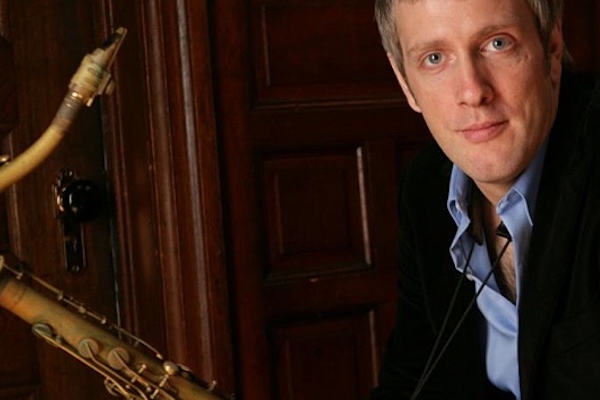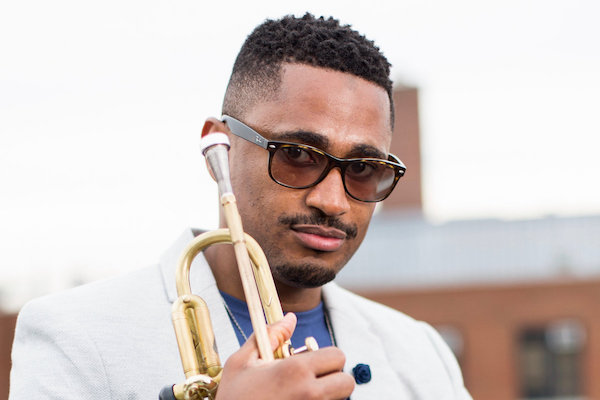 Grant Stewart
was born in Toronto, Canada, on June 4, 1971, and moved to New York City at the age of nineteen studying with masters such as Donald Byrd and Barry Harris. He has performed internationally with Jimmy Cobb, Harold Mabern, Louis Hayes, Curtis Fuller, Renee Fleming, Clark Terry, Bob Mover, Etta Jones, Bill Charlap, Lewis Nash, Peter Washington, Brad Mehldau, Russell Malone, Larry Goldings, Peter Bernstein, Harry Connick, Mickey Roker, Jimmy Lovelace, Cecil Payne, Dick Hymen, Herb Geller and was a member of the last Al Grey Sextet.
In New York, Stewart can be found playing at such clubs as Smalls, Lincoln Center, Birdland, SMOKE, The Kitano, The Jazz Standard and many more. Stewart has performed all over North America and Europe as well as in Japan, Brazil, and Taiwan. He was also one of the first jazz artists to be invited to play at the historical Hermitage Museum in St.Petersburg, Russia. In addition Grant was a featured artist at the Guggenheim Museums' Jazz series with his trio including drum legend Jimmy Cobb.
Stewart has released sixteen recordings as a leader, the highlights of which are his most recent release Grant Stewart Trio on Cellar Live Records and his award winning Live At Smalls (2012), released on Smalls Live Records, In the Still of the Night (2007), Young at Heart (2008), Grant Stewart Plays the Music of Duke Ellington and Billy Strayhorn (2009) and Around The Corner (2010). He also has co-led two sessions with fellow tenor saxophonist Eric Alexander on the Criss Cross label and has appeared on many other recordings as a sideman.
From 2008 until 2015, Stewart has been voted a "rising star on the tenor" in the Downbeat Critic's Poll and was the subject of a feature in the July/August 2009 issue of JazzTimes magazine. Downbeat magazine has also featured Grant in its the December 2008 issue in a piece written by noted jazz writer Ted Panken. On the international front Stewart was named one of the top 3 tenor saxophonists and as number 7 jazz artist of the year by the noted jazz magazine Swing Journal in its 2009 poll.
"Powerful in a form that combines tension and relaxation like that of Sonny Rollins and Dexter Gordon, Grant is one of the most powerful stylists and one of the most under-estimated on the scene. His sincerity, demonstrated in his straightforward, honed music, affirms completely his power of expression. He is a burning representative of that New York style which is notably found to express itself at Small's, Mitch Borden's club.
Working with a close-knit circle of musicians he frequents the aristocracy of jazz at the limits of the underground." – Jazz Hot Magazine (France)
"Stewart's clarion sound and command recall Sonny Rollins, but his chops put him on a special level. He is not an imitator, but an artist who further illuminates and even expands the domain of expression first opened by Rollins." – Thomas Conrad, Stereophile
"Stewart's tenor is tight, rich and played full tone, instantly enveloping you in the sheer strength of his sound….staying away from established phrases and creating a researched personal sound, he produces a fresh resounding tenor." Swing Journal (Japan)
"Stewart is one of the most dynamic modern day interpreters of the bebop language—delivering his goods with a bold deep sound, rich melodic imagination, and flawless technique." Zan Stewart, Newark Star Ledger
"He has such an individual sound that he never gives the impression of reciting the lessons of his models." Jazzman Magazine (France)
Bruce Harris
is a New York born and raised trumpet player, who's debut album as a bandleader is aptly titled Beginnings (Posi-Tone, 2017). The album features Harris in the frontline with a rotating cast of top-notch saxophonist, including Jerry Weldon, Andy Farber, Grant Stewart, Frank Basile, and Dmitry Baevsky. The steady rhythm section throughout the album consists of his working band — pianist Michael Weiss, bassist Clovis Nicolas, and drummer Pete Van Nostrand. With an amazing combination of talents, some brilliant performances, and an evocative program of music, Beginnings successfully proclaims Harris as an important and emerging voice in jazz.
Harris' affinity with music began as a child listening to his grandfather play the alto sax in his family's Bronx apartment. Mentored at the Conservatory of Music at Purchase College by Jon Faddis, Harris received his Master's degree in Jazz Performance in 2009 and went immediately on to perform with jazz luminaries Barry Harris, Frank Wess, The Dizzy Gillespie Alumni All-Stars, Winard Harper, T.S. Monk, Myron Walden, Kendrick Oliver's New Life Jazz Orchestra, Jimmy Cobb, the Artie Shaw Orchestra and the Glenn Miller Orchestra.
In 2013, Wynton Marsalis selected Harris for the Tony Award-winning Broadway musical "After Midnight," and Harris has since been one of the young cornerstones at Jazz at Lincoln Center in New York, Doha, Qatar and Shanghai. He has toured with countless major acts, and has been a long time fixture in The Count Basie Orchestra, one of the most classic and important jazz big bands today. He can be seen regularly performing with his quintet, and big band in the hottest clubs all over the world.