---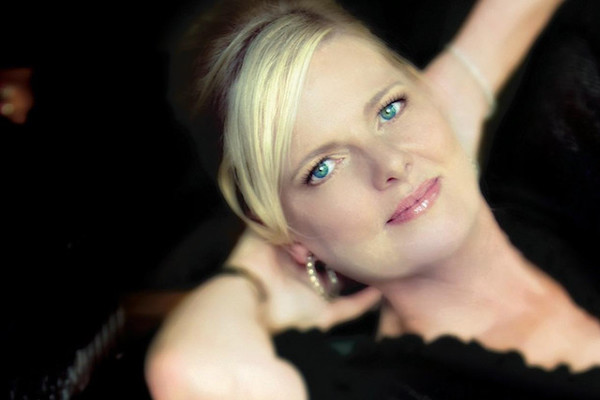 Carol Welsman
is an internationally acclaimed singer and pianist whose expressive vocal styling and dynamic stage presence have captivated audiences around the world. She has sold over 60,000 CDs in Canada alone, something few jazz/pop artists in Canada have experienced.
In October of 2016, renowned Japanese promoter/producer Takao Ishizuka released the first solo piano/vocal album of 6-time Juno Award nominated jazz artist Carol Welsman for the Japanese market only. The album reached #5 on the Japan Jazz Chart, remained top 20 for four months and was the #1 selling album for over 6 months at Yamano Music, Tokyo's prominent jazz retailer. The tracks voted by Welsman's fans and chosen for the international release of FOR YOU are a result of this top-selling album. Carol released "FOR YOU" (for her fans) in North America – 16 tracks that were voted for by her fans through a social media campaign.
Granddaughter of the founder and first conductor of the Toronto Symphony Orchestra, Carol was born with music in her soul. Carol mastered the violin and bass before finishing high school. Her passion for jazz led her to Boston's Berklee College of Music in the 80s, where she majored in piano performance. She later traveled to Europe, and studied voice with Christiane Legrand (sister of Michel) and teamed up as a songwriter with Romano Musumarra, writing lyrics for artists like Ray Charles, Pavarotti, Celine Dion and Nicole Scherzinger.
Fluent in French, Italian and Spanish in addition to her native English, Carol blends languages (including Portuguese) and rhythms with a versatile repertoire including swing, samba, R & B, pop and jazz. She delivers a mix of American Songbook classics and original compositions in a style that ranges from sensuous and warm to infectiously energetic.
She has released 12 CDs to date, and 6 have received Juno Award nominations, the Canadian equivalent to the Grammy Awards. Carol is a relative newcomer on the American Jazz scene, and one not to be missed.