---
Biography La Folia Barockorchester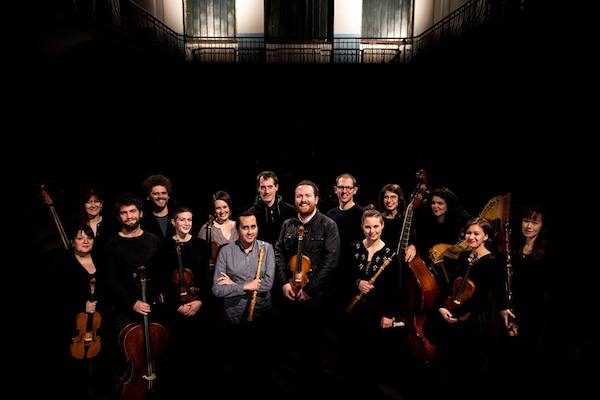 La Folia Barockorchester
Founded in 2007 the La Folia Baroque Orchestra is counted among the most fascinating ensembles from the Early Music Scene. From the concertino to the formation of a large orchestra the ensemble presents the most diverse variations of composition as well as a widespread repertoire of period instruments.
Due to their historically informed performance the musicians convey a link between the tradi- tional and the modern age – by keeping one eye on the authentic opus they transpose the music into the present – which fulfils their aim of communicating the ideas and the wealth of varieties of the Old Music to the audience. Not without good reason the ensemble refers to themselves as the "Original Sound Orchestra."
"Critics bow their heads with dignity in the face of such talent!" (BASLER ZEITUNG)
Already the LFBO has lived up to these words and shown proof of its profound establishment in the international concert business: With great success the ensemble gave performances at the Philharmonic Halls of Berlin and Cologne, the Union Hall in Maribor (SLO), the City Casino in Basel (CH) and the Graz Music Society among others. Furthermore they have demonstrated their talent at a diversity of festivals such as the International Opera Festival in Bydgoszcz (PL), the International Händel Festival in Göttingen, the Mozart Festival in Würzburg as well as the Summer Festival of the Federal President in Berlin. The Orchestra was also invited to play at the MDR Musical Summer, the Frauenkirche in Dresden, as well as the Hessian Cultural Summer and the Mosel Musical Summer Festival.
Between the musicians and internationally renowned Soloists such as Simone Kermes and Jan Vogler an active collaboration has evolved. In the past few years the LFBO hosted further notable guest Soloists like Juliane Banse, Dorothee Oberlinger, Jens Peter Maintz, Julia Schröder, Maurice Steger and Reinhold Friedrich.
In addition the orchestra proved their impeccable sound by playing impressive and memorable Live-productions with the NDR Culture and the Bavarian state radio (BAYRISCHER RUNDFUNK).A very special performance was scheduled for the Eckhof Theatre in Gotha: In September 2013 the LFBO presented the opera production Penelope by Francesco Conti. The Eckhof Theatre is the oldest theatre of the Baroque era and holds a completely maintained historic stage technology, which offered an authentic and most appropriate atmosphere for the orchestra.
In the season of 2013/14 debuts at the Bremer Glocke, the Herkulessaal in Munich and the Dresdner Music Festival are planned. Furthermore, the ochestra will give performances in Lindau and Lörrach and will also be Ensemble in Residence at the Lenzburgiade in Switzerland.