---
Maxim Emelyanychev & Aylen Pritchin
---
Biography Maxim Emelyanychev & Aylen Pritchin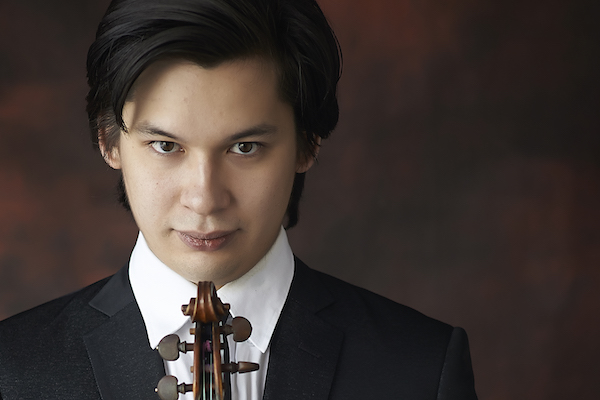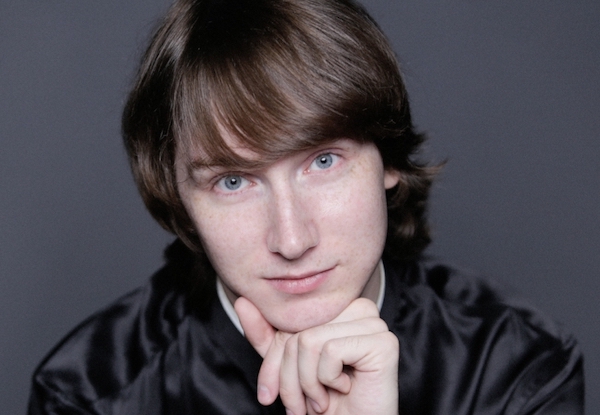 Aylen Pritchin
Born in Saint Petersburg, Aylen studied with Pr. Elena Zaitseva in his hometown and at the prestigious Tchaikovsky Conservatory in Moscow, where he studied with Pr. Eduard Grach. In 2014, Aylen was awarded First Prize at the Long-Thibaud International Violin Competition. He was a former major prize winner at the Wieniawski, Tchaikovsky, Sion-Valais, Kreisler and Oistrakh International Violin Competitions. His career has led him to perform in Russia and abroad, including Switzerland, Netherlands, Italy, Israel, Poland, Belgium, Bulgaria, Sweden, Czech Republic, France, Germany, Vietnam and Japan; In such prestigious venues as the Vienna Konzerthaus, Amsterdam Concertgebouw, Stockholm Musikaliska, Salzburg Mozarteum, Tchaikovsky Conservatory Hall in Moscow and the Champs-Elysées Theatre in Paris.
Recent appearances and collaborations: His recent orchestral solo performances included the Mariinsky Theatre Orchestra, Moscow Philharmonic Orchestra, Vienna Radio Symphony Orchestra, MusicAeterna Orchestra, Orchestre National de Lille, Orchestre National des Pays de la Loire, Russian National Philharmonic Orchestra, Poznan Philharmonic Orchestra, the State Academic Symphony Orchestra of Russia "Evgeny Svetlanov", Tatarstan National Orchestra or I Pomeriggi Orchestra among others.
He performs under the baton of prestigious conductors such as Teodor Currentzis, Maxim Emelyanychev, Cornelius Meister, Mikhail Gerts, Valentin Uryupin, Yuri Simonov, Dorian Wilson, Shlomo Mintz and Roberto Benzi.
Aylen also enjoys playing chamber music regularly with such artists as: Maxim Emelyanychev, Lukas Geniusas, Yury Favorin, Alexander Melnikov, Maxim Rysanov, Vladimir Mendelssohn or David Geringas.
The 2018/19 season sees Aylen touring with Teodor Currentzis and the MusicAeterna Orchestra with the Tchaikovsky's violin concerto, in Russia and Japan, as well as being a guest soloist of the Svetlanov Symphony Orchestra performing the Korngold's violin concerto in Moscow. The concert was broadcasted live on Internet. He made his debut with the Transilvania Philharmonic Orchestra in Cluj (Romania) and with the Cannes Orchestra in France under the baton of maestro Roberto Forés-Veses. In April 2019 Aylen Pritchin made his recital debut in Vancouver and Toronto (Canada) together with his duo partner pianist Lukas Geniusas.
The 2019/20 season includes his return to the Svetlanov Symphony Orchestra with the Dvorak violin concerto, a collaboration with the Omsk Philharmonic Orchestra under the baton of Dmitry Vasilyev as part of the Siberian Symphony Orchestra Festival, a tour in Germany with the Russian Chamber Orchestra and conductor Alexei Utkin (Cologne and Wablingen) and a Japan's tour in which he plays with the Hiroshima Symphony Orchestra under Christian Arming and the Osaka Philharmonic Orchestra under Michiyoshi Inoue. Among Aylen's major recital dates in the 2019/20 season is La Folle Journée in Nantes.
Highlights of the 2020/21 season feature him with Radio Tchaikovsky Symphony Orchestra/Vladimir Fedosseiev (Elgar), Saint-Petersburg Symphony Orchestra/Vladimir Petrenko (Tchaikovsky), Orquesta Filarmonica de Gran Canaria /Maxim Emelyanychev (Schnittke 2), Toulouse Orchestre National du Capitole/Maxim Emelyanychev (Prokofiev 2), Lithuanian National Symphony Orchestra / M.Bakauskas, Moscow Philharmonic Orchestra/Y.Simonov (Mendelssohn), Scottish Chamber Orchestra/Maxim Emelyanychev (Brahms).
In chamber music, Aylen performs at the Hamburg Elbphilharmonie and collaborates with his music partners Lukas Geniusas and Yuri Favorin, as well as conductor and pianist Maxim Emelyanychev.
Maxim Emelyanychev
An outstanding representative of the younger generation of Russian conductors, Maxim Emelyanychev was born in 1988. He received his musical education in his home city of Nizhny Novgorod and as part of Gennady Rozhdestvensky's conducting class at the Moscow Tchaikovsky Conservatory. Following his conducting debut at the age of 12, he was invited to appear with a number of leading Russian orchestras. Over the last six years, he has become principal conductor of il pomo d'oro and principal conductor of the Nizhny-Novgorod Soloists Chamber Orchestra.
Following performances at the Zurich Opera, as well as with the Orchestre national du Capitole de Toulouse, the St Petersburg Symphony Orchestra, the Royal Liverpool Philharmonic, the Orchestre national de Lyon, the Orchestre National Bordeaux Aquitaine, the Orchestra Sinfonica di Milano Giuseppe Verdi, the Royal Philharmonic Orchestra, the Belgian National Orchestra, the Tokyo Symphony Orchestra, the Netherlands Philharmonic and the Antwerp Symphony Orchestra, he took up the position of principal conductor of the Scottish Chamber Orchestra at the start of the 2019/20 season.
Other recent highlights included Rinaldo at Glyndebourne and Agrippina with Joyce DiDonato at the Royal Opera House, Covent Garden, both with the Orchestra of the Age of Enlightenment, La clemenza di Tito at the Grand Théâtre de Genève, Le nozze di Figaro at the Théâtre du Capitole in Toulouse, as well as concerts with the Orchestre National du Capitole de Toulouse, the Orchestra della Svizzera italiana and the Royal Liverpool Philharmonic. Current and future plans include his debuts with the Orchestre de Paris and the Munich Philharmonic Orchestra.
With il pomo d'oro, he has toured worldwide, including to Asia and throughout Europe with Joyce DiDonato. Together, they have recorded In War and Peace: Harmony Through Music, which won best recital at the 2017 Gramophone Awards.
Maxim Emelyanychev's recordings include a CD of Mozart pianoforte sonatas for the Aparté label, which won a Choc de Classica in 2018 and an award at the International Classical Music Awards in 2019, as well as a disc of Beethoven's 'Eroica' Symphony and Brahms's Variations op. 56a with the Nizhny-Novgorod Soloists Chamber Orchestra. In November 2018 Linn Records released his first recording with the Scottish Chamber Orchestra, featuring Schubert's 'Great' Symphony in C major, with which he also made his debut with the Orchestra. In April 2019 he was named most distinguished newcomer at the International Opera Awards.