---
Joel Frederiksen, Emma-Lisa Roux, Hille Perl, Domen Marincic
---
Biography Joel Frederiksen, Emma-Lisa Roux, Hille Perl, Domen Marincic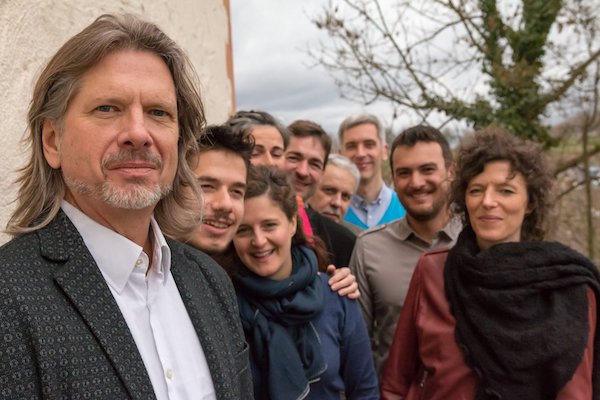 Ensemble Phoenix Munich (EPM)
was established in 2003 by Joel Frederiksen, an early music specialist, after moving to Munich, Germany. Since 2007, the group has presented a concert series in Munich at the Bavarian National Museum and performed at leading international festivals. EPM recorded four successful CDs with harmonia mundi France and now records for SONY/DHM.
EPMs programing reflects the wide-ranging experience and interests of its founder and director, Joel Frederiksen, presenting music from the European Renaissance and Baroque (c1500-1650) to Early America (c1640-1860). The ensemble has also commissioned new works from contemporary composers.
The focus of artistic director Joel Frederiksen is on innovative and original programming based on careful research. The ensemble regularly performs from original facsimiles, uses historical instruments and tunings appropriate to country and time period, and adheres as closely as possible to recent research regarding all aspects of interpretation. At the same time, the ultimate goal in performance is meaningful communication with the audience. Ensemble Phoenix Munich programs are engaging and seek, to use the Baroque expression, to reach and to move the "affections" of the listeners.
Joel Frederiksen
Growing up in Minnesota, I fell in love with music through song. Inspired by my mother's contralto voice, I sang as a boy in our church and in school choirs. My mother wanted me to play piano, but I insisted on guitar and I played with passion. I loved to be on stage. I did a bachelor's degree in music and spent a year in Japan, near Kyoto. Life was about music, adventure, travel and love.
The key step to becoming a professional musician was having excellent mentors. In Minneapolis I studied voice intensively with Loren Lund between my first and second year of college. His "half hour" lessons, each one 2 ½ hours long, were critical to my development. When I took up lute I went to the guru, Pat O'Brien in New York City, and became part of the Early Music Scene. I did a Master's Degree in Early Music in Michigan with Dr. Lyle Nordstrom and John-Paul White. Afterwards, I could decide between a doctorate at Indiana University or taking a professional gig as the bass with the Waverly Consort in New York City. I went professional and never looked back!
My daughters and extended family are my chief source of joy, and the greater human family is my inspiration. Growing up I played sports, and spent periods backpacking and canoeing in the wilderness. I still return to nature to rejuvenate, I cook with pleasure, and enjoy reading poetry. Besides that, as mysterious and unpredictable as it is, life remains about love.