---
Biography The John Goldsby Trio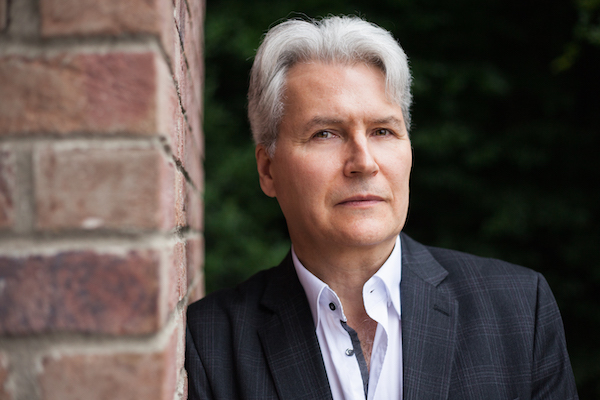 John Goldsby
Since 1994, John Goldsby has held the position of solo bassist with the Grammy Award-winning Westdeutscher Rundfunk Big Band (Cologne Radio Big Band). From 1980 to 1994, Goldsby was a fixture on the New York jazz scene. He is currently active as a bassist, bandleader, composer, teacher, clinician and author.
Goldsby's recent recordings as a bandleader include Segment [Bass Lion, 2020], featuring Billy Test and Hans Dekker—the trio and backbone of the WDR Big Band— The Innkeeper's Gun [Bass Lion, 2010], a powerful sax-bass-drums trio with Jacob Duncan and Jason Tiemann, Space for the Bass [Bass Lion, 2009], featuring duo, trio and quartet formations, Live at the Nachbar (Bass Lion, 2008), also with Duncan and Tiemann, and The Visit [Bass Lion, 2009], a duo with pianist Bill Dobbins. The John Goldsby, Peter Erskine, Bill Dobbins Trio are featured on the highly-acclaimed recording Cologne [Fuzzy Music].
With the WDR Big Band, Goldsby plays on current releases such as: Homecoming [Vince Mendoza], Blue Soul [Dave Stryker / Bob Mintzer], Bombella [Abdullah Ibrahim], Symphonica [Joe Lovano], the Grammy-winning Avant Gershwin and For Ella [Patti Austin], Roots and Grooves [Maceo Parker], Channels of Energy [Antonio Sanchez] and Big Band Time [Paquito D'Rivera].
Mr. Goldsby has authored The Jazz Bass Book, Jazz Bowing Techniques for the Improvising Bassist, and Bass Notes. He teaches at Conservatorium Maastricht (NL), and his new video lesson series is available at Discover Double Bass, and he contributes regularly to Bass Magazine.