---
Charlie Haden, Jan Garbarek, Egberto Gismonti
---
Biography Charlie Haden, Jan Garbarek, Egberto Gismonti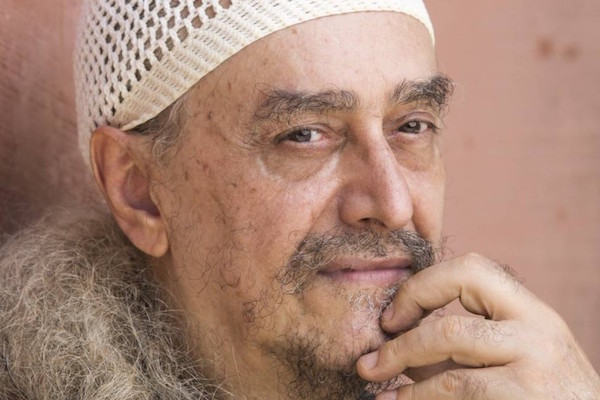 Charlie Haden
As a member of saxophonist Ornette Coleman's early bands, bassist Charlie Haden became known as one of free jazz's founding fathers. Haden has never settled into any of jazz's many stylistic niches, however. Certainly he's played his share of dissonant music -- in the '60 and '70s, as a sideman with Coleman and Keith Jarrett, and as a leader of the Liberation Music Orchestra, for instance -- but for the most part, he seems drawn to consonance. Witness his trio with saxophonist Jan Garbarek and guitarist Egberto Gismonti, whose ECM album Silence epitomized a profoundly lyrical and harmonically simple aesthetic, or his duo with guitarist Pat Metheny, which has as much to do with American folk traditions as with jazz. There's a soulful reserve to Haden's art. Never does he play two notes when one (or none) will do. Not a flashy player along the lines of a Scott LaFaro (who also played with Coleman), Haden's facility may be limited, but his sound and intensity of expression are as deep as any jazz bassist's. Rather than concentrate on speed and agility, Haden subtly explores his instrument's timbral possibilities with a sure hand and sensitive ear.
Haden's childhood was musical. His family was a self-contained country & western act along the lines of the more famous Carter Family, with whom they were friends. They played revival meetings and county fairs in the Midwest and, in the late '30s, had their own radio show that was broadcast twice daily from a 50,000-watt station in Shenandoah, IA (Haden's birthplace). Haden debuted on the family program at the tender age of 22 months, after his mother noticed him humming along to her lullabies. The family moved to Springfield, MO, and began a show there. Haden sang with the family group until contracting polio at the age of 15. The disease weakened the nerves in his face and throat, thereby ending his singing career. In 1955, Haden played bass on a network television show produced in Springfield, hosted by the popular country singer Red Foley. Haden moved to Los Angeles and by 1957 had begun playing jazz with pianists Elmo Hope and Hampton Hawes and saxophonist Art Pepper.
Beginning in 1957, he began an extended engagement with pianist Paul Bley at the Hillcrest Club. It was around then that Haden heard Coleman play for the first time, when the saxophonist sat in with Gerry Mulligan's band in another L.A. nightclub. Coleman was quickly dismissed from the bandstand, but Haden was impressed. They met and developed a friendship and musical partnership, which led to Coleman and trumpeter Don Cherry joining Bley's Hillcrest group in 1958. In 1959, Haden moved with Coleman to New York; that year, Coleman's group with Haden, Cherry, and drummer Billy Higgins played a celebrated engagement at the Five Spot, and began recording a series of influential albums, including The Shape of Jazz to Come and Change of the Century. In addition to his work with Coleman, the '60s saw Haden play with pianist Denny Zeitlin, saxophonist Archie Shepp, and trombonist Roswell Rudd. He formed his own big band, the Liberation Music Orchestra, which championed leftist causes. The band made a celebrated eponymously titled album in 1969 for Impulse!
In 1976, Haden joined with fellow Coleman alumni Cherry, Dewey Redman, and Ed Blackwell to form Old and New Dreams. Also that year, he recorded a series of duets with Hawes, Coleman, Shepp, and Cherry, which was released as The Golden Number (A&M). In 1982, a re-formed Liberation Music Orchestra released The Ballad of the Fallen (ECM). Haden helped found a university-level jazz education program at CalArts in the '80s. He continued to perform, both as a leader and sideman. In the '90s, his primary performing unit became the bop-oriented Quartet West, with tenor saxophonist Ernie Watts, pianist Alan Broadbent, and drummer Larance Marable. He would also reconstitute the Liberation Music Orchestra for occasional gigs. In 2000, Haden reunited with Coleman for a performance at the Bell Atlantic Jazz Festival in New York City. Throughout the 2000s, Haden remained prolific, working with Gonzalo Rubalcaba on Nocturne and Egberto Gismonti on In Montreal in 2001; collaborating with Brad Mehldau, Michael Brecker and Brian Blade on the following year's American Dreams and John Taylor on 2004's Nightfall. That year, Haden returned to Montreal for the Joe Henderson tribute The Montreal Tapes with Henderson and Joe Foster and teamed up with Rubalcaba again for Land of the Sun. The Liberation Orchestra reunited for 2005's Not in Our Name, which was arranged and conducted by Carla Bley, and Haden celebrated his 70th birthday with Heartplay, a date with guitarist Antonio Forcione. Helium Tears, a 1988 session with Jerry Granelli, Robben Ford and Ralph Towner, was released in 2006. In 2008, Haden revisited his country roots with the Decca album Family and Friends: Rambling Boy. Late that year, the album's "Is That America (Katrina 2005)" earned a Grammy nomination for Best Country Instrumental Performance. In 2009, Haden was showcased on pianist Laurence Hobgood's When the Heart Dances which also featured vocalist Kurt Elling. He returned in 2010 with Jasmine, a duo date with pianist Keith Jarrett recorded for a documentary film on his life. In 2011, Haden revisited his longtime noir project Quartet West with Sophisticated Ladies and appeared on the ECM date Live at Birdland (recorded in 2009) with saxophonist Lee Konitz, pianist Brad Mehldau and drummer Paul Motian. Chris Kelsey, Rovi
Jan Garbarek
As an improvising musician, Jan Garbarek has said that he seeks to make his playing "fit the tone, texture and temperament of the music. It's about finding a common language." The quest to explore that language has ranged widely across time and space, from the folk songs of his native Norway to improvisations around medieval polyphony and the music of the Indian subcontinent and Middle East, as well as jazz. In the course of these musical journeys, the intensely focused sounds of his tenor and soprano saxophones have become among the most instantly recognizable and haunting in contemporary music.
Garbarek was born in Mysen, Norway in 1947. His family later moved to Oslo and, at the age of 14, Garbarek first heard John Coltrane on the radio, which inspired him to take up the saxophone. Dexter Gordon, then a frequent visitor to Norway, also made a deep impression.
In 1962 Garbarek won a competition for amateur jazz players and for the rest of the decade worked regularly in Norway, usually as a leader, but he also spent four years with jazz composer and theorist George Russell, who would later describe him as "the most original voice in European jazz since Django Reinhardt". In 1969, ECM founder Manfred Eicher asked Garbarek to join the roster of his new record label. Garbarek's first ECM album was Afric Pepperbird. "After we recorded it we knew we had something special," Eicher remembered. It was to be the first step in one of ECM's most distinguished recording careers.
Jan Garbarek rose to international fame in the mid-1970s playing with Keith Jarrett's European Quartet, which released the albums Belonging, My Song and the live recordings Personal Mountains, Nude Ants, and Sleeper. Such collaborations, in the words of Jarrett's biographer, Ian Carr, took "the art of classic jazz to its highest pinnacle".
Triptykon (1972) was the first recording on which Garbarek used a Norwegian folk song in his playing, a direction in which he had been encouraged by American trumpeter Don Cherry. "Whether I like it or not," Garbarek told one writer, "I am locked into a certain vocabulary or phraseology which is linked to Norwegian folk music."
In 1979, Garbarek recorded Photo with Blue Sky, the first of a series of albums with the Jan Garbarek Group, a regular touring band whose line-up would evolve over the decades. It was not until 2007 that they recorded a live album, however, the double CD, Dresden. As the Guardian wrote of the group on their 2007 tour: "The contrast between an intense jamming sound and the songlike simplicity of the tunes is always Garbarek's magic mix, but this version of the band has an exhilarating intensity."
Officium, one of the most significant recordings of Garbarek's career – and in the history of ECM – was made in 1993 in St Gerold monastery in Austria with the Hilliard Ensemble. Garbarek's sax – a "fifth voice" – weaves soaring, swooping lines around the polyphony of the vocal quartet, creating effects that are as entrancing as they are unexpected. In 1999 came a sequel, Mnemosyne, which ranged further across time in its musical material, and Officum Novum explored the crossroads between east and west, with particular focus on the music of Armenia.
Garbarek's restless musical imagination, so evident in his Hilliard collaborations and countless other projects over the years, keeps driving him forward. Of his musical journey he says: "It never really stands still. Not at any point in time can you say, 'Now I reached something.'"
Egberto Gismonti
A virtuoso on both guitar and piano, Egberto Gismonti has created a body of work that stand at the crossroads of his native Brazil's folk tradition and the world of classical music, in a way which echoes his predecessor Heitor Villa-Lobos. He is also a masterful improviser. Gismonti has been described as approaching the fretboard as though it were a keyboard, often creating the impression of more than one player. His blazing technique is capable of summoning up an almost orchestral palette of colours.
Gismonti was born into a musical family in Carmo (Rio de Janeiro state) in 1947. After first studying the piano, he took up the guitar in his teens. He went on to study composition, orchestration and analysis in Paris under Webern's pupil, Jean Barraqué, and the legendary Nadia Boulanger. On his last day as Boulanger's student, she told him to "be a little irresponsible in [his] music, just trust and break the rules". A critical stage in his development was his encounter with the indigenous peoples of the Amazon rain forest and their music: his researches, and human encounters, changed his view of the expressive possibilities of musical language and continue to fertilise his work to this day.
The Cambridge Companion to the Guitar praised his landmark ECM debut, Dança das Cabeças (1977) – a collaboration with percussionist Nana Vasconcelos – for its "raw intensity of textures and styles [which] reveals an indigenous Brazilian musical world quite different, and more varied, than what one might infer from popular samba and bossa renditions". In addition to his work with Vasconcelos, other key collaborations on ECM have included the trio work with Jan Garbarek (saxophone) and Charlie Haden (bass), which has yielded three albums, Magico, Folk Songs and Magico: Carta de Amor.
The subtitle to Gismonti's Sertoes Veredas (from his 2009 release, Saudaçöes) might almost stand as a motto for his whole oeuvre: "tribute to miscegenation". This piece gives some indication of the musical languages Gismonti has made his own, referring as it does to Villa-Lobos, Stravinsky, Bach, the dance rituals of the Xingu Indians and more.