---
Houston Chamber Choir, Treble Choir of Houston & Robert Simpson
---
Biography Houston Chamber Choir, Treble Choir of Houston & Robert Simpson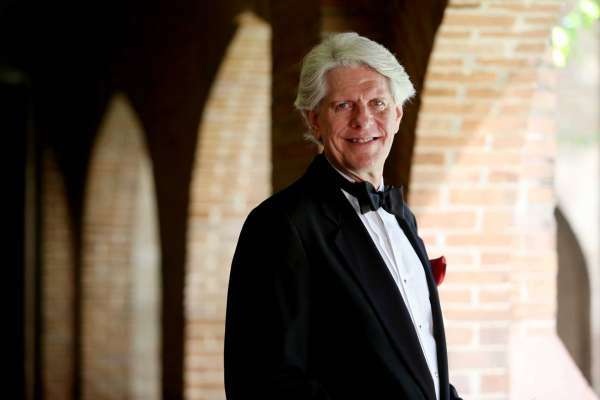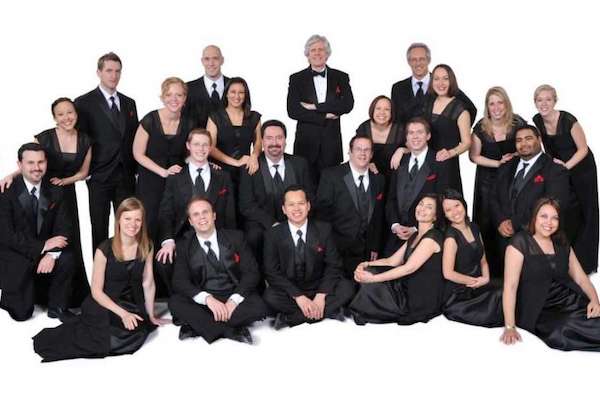 Robert Simpson
is Founder and Artistic Director of the Grammy® award-winning Houston Chamber Choir. He is also Canon for Music at the historic Christ Church Cathedral (Episcopal), Houston, Texas and Lecturer of Church Music at the Shepherd School of Music, Rice University.
Mr. Simpson is the recipient of Chorus America's Michael Korn Founders Award for the Development of the Professional Choral Art and The American Prize. The Houston Chamber Choir also received The American Prize and was honored by Chorus America with the Margaret Hillis Award for Choral Excellence.
Following his graduation with honors from Brown University and The School of Sacred Music at Union Theological Seminary in New York City, Mr. Simpson studied for two years at the Hochschule für Musik, Cologne, Germany. His teachers have included organists Barclay Wood, Robert Baker and Michael Schneider and conductors Abraham Kaplan, Peter Neumann, Gustaf Sjökvist and Eric Ericson.
Mr. Simpson earned the Associate and Choirmaster Certificates from the American Guild of Organists, receiving the S. Lewis Elmer Prize for attaining the highest test scores.
Choirs under Mr. Simpson's direction have toured the United States, Europe and Mexico, and performed before national conventions of Chorus America, the American Choral Directors Association, The American Guild of Organists, The Association of Anglican Musicians, and The Hymn Society of America. They have appeared nationally on CBS-TV, ABC-TV and American Public Radio.
Prior to moving to Texas, Mr. Simpson was Organist-Choirmaster at the Cathedral of St. Philip, Atlanta, Georgia and adjunct professor of organ at Georgia State University. He has also served as senior teaching fellow at the University of Texas, Austin.
An active clinician and guest conductor, he has been on the faculty of Lake Junaluska and Kanuga conference centers in North Carolina, the Sewanee Church Music Conference at the University of the South, the Evergreen Colorado Music Conference and choral festivals in Orlando, Sacramento and San Jose.
Mr. Simpson served as Vice Chair of the Standing Commission on Church Music for the Episcopal Church and on the editorial board of the African American hymnal, Lift Every Voice and Sing II. He is a former member of the Board of Directors of Chorus America, a national service organization addressing the needs of professional and volunteer choirs.
Houston Chamber Choir
Winner of Best Choral Performance at the 62nd Annual Grammy® Awards, winner of Chorus America's 2018 Margaret Hillis Award for Choral Excellence, the Houston Chamber Choir has established itself as one of the premier professional choirs in the United States, serving Houston through concerts and educational initiatives that enlighten, entertain, and educate people of all ages.
Led by Artistic Director Robert Simpson, the Houston Chamber Choir has been described by The Tallis Scholars founder Peter Phillips as "one of this country's leading ensembles." The Choir is comprised of 25 professional singers, most of whom have studied at the top music schools and conservatories in the United States including Juilliard, New England Conservatory, University of Houston, and University of Texas. These musicians are selected through rigorous auditions from the finest singers in our region and are compensated for all rehearsals and performances.
The ensemble's vocal training and talent allows it to perform a wide range of music with equal skill. It has brought Houston its first period instrument performance of Bach's immortal Mass in B minor (a performance Moores School of Music Director, David Ashley White, credits with "setting a new standard in terms of how choral/orchestral music from the Baroque era should be performed in Houston"). The Choir has also presented the regional premieres of Monteverdi's Vespers of 1610 with Ars Lyrica and Vivaldi's lost treasure, Dixit Dominus, which it performed with guest commentator Bill McGlaughlin, host of public radio's "St. Paul Sunday" and "Exploring Music." Following his guest appearance with the Chamber Choir in 2008, Joseph Flummerfelt, Musical America's 2004 Conductor of the Year, wrote, "Robert Simpson's Houston Chamber Choir is an ensemble of consummate artistry and it was a joy for me to have the opportunity to make music with them." Performances with Dave Brubeck, Bill McGlaughlin, Peter Schickele, Jamie Bernstein, and rarely heard pieces like Vivaldi's recently discovered Dixit Dominus and Giovanni Colonna's Vespers from 1694 are occasions that enriched our city and have not been duplicated by others. In 2015, the Houston Chamber Choir received the American Prize for Choral Performance and Robert Simpson received the Prize in the Choral Conducting category.
The Chamber Choir's travels have taken it on tour in this country and abroad. Its first national exposure came in 1999, three years after its founding, when it was invited to perform at the national convention of the American Choral Directors Association before 6,000 choral directors from around the world in Chicago's famed Orchestra Hall. The Chamber Choir was invited again to perform at the national convention in March 2013 in Dallas. The Chamber Choir has received similar invitations from Chorus America, The American Guild of Organists, The Association of Anglican Musicians, the Association of Lutheran Musicians, the Texas Choral Directors Association, and the Organization of American Kodály Educators. In April 2012, the Chamber Choir performed a concert and masterclass at Yale University sponsored by the Yale Institute of Sacred Music. The Chamber Choir also received its New York City debut with a concert at Trinity Church Wall Street.
The choir's recording of 19th and 20th century Russian secular choral music, Ravishingly Russian, was greeted with glowing reviews: "Ravishing is right" (Gramophone) and "The singing is top-of-the-line" (American Record Guide). In 2012, the ensemble released the world premiere recording of Psalmi ad Vesperas by late 17th century Italian composer Giovanni Paolo Colonna, and was hailed by Fanfare Magazine as "one recording that Baroque music lovers will need in their collection." The Houston Chamber Choir released its third commercial album, Soft Blink of Amber Light, on the MSR label in 2015. Most recently, the Chamber Choir recorded the complete choral works of Maurice Duruflé in June 2017 in the Edythe Bates Old Recital Hall and Grand Organ at Rice University with organist Ken Cowan. This recording was released by Signum Classics in April 2019.
The Houston Chamber Choir feels a responsibility to commission and showcase Texas composers, particularly those from Houston. It has performed world premieres by Anthony Brandt, Dominick DiOrio, Jefferson Todd Frazier, Michael Horvit, Karim Al-Zand, David Ashley White and Rob Landes. In 2008 it commissioned and premiered Messages to Myself, a major addition to the choral repertoire by Houston native Chris Theofanidis. The Houston Grand Opera premiered his opera The Refuge. He currently serves as professor of composition at the Yale School of Music. In 2012 the Chamber Choir premiered former Houston Chamber Choir tenor Dominick DiOrio's A Dome of Many-Coloured Glass to audiences in Houston, New York, and New Haven. DiOrio now is on the choral faculty at Indiana University. A Dome of Many-Coloured Glass has captured the attention of major music publishers and was performed in 2013 at the American Choral Directors Association national conference in front of thousands of choral directors from around the world. In June 2014, the Chamber Choir commissioned and premiered soft blink of amber light by McKnight award-winning composer Jocelyn Hagen.
Houston Chamber Choir is committed to launching young students on a life-long journey of music appreciation. In 2013 the Houston Chamber Choir, with the support of the National Endowment for the Arts, initiated an in-school program entitled Rise Up Singing! The program brings weekly ear training, music history, and vocal instruction to students in grades 3-5 while introducing them to classic American folksongs. The program began with a residency at The Rusk School from 2013-2015, and is completed its residence at Davila Elementary at the end of the 2017 school year.
In addition to Rise Up Singing!, Houston Chamber Choir invites three outstanding school choirs from the Greater Houston area to participate in their annual invitational choral festival, Hear the Future. Now entering its 21st year, thousands of students from over 40 of the area's finest choral programs have participated in this free community concert, giving audience members a chance to show their support and appreciation for the outstanding work being done by music educators and their talented singers.