---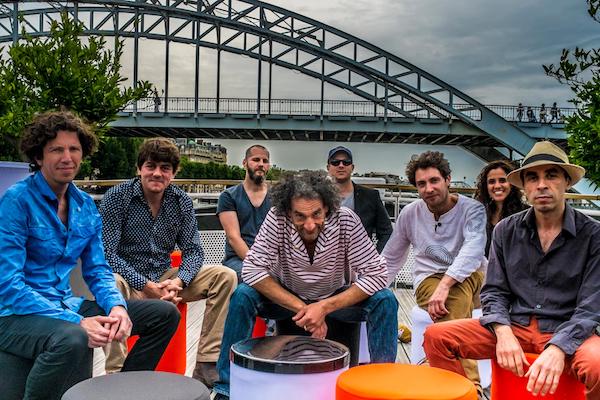 Cotonete
appears to be the best french band of the 70's but born in the 21st century Is it groove ,soul or barroco psychy, is it southern country style or north african electro folk, samba or shiny disco, choose yourself.
In 2005, Frank Chatona and Florian Pellissier founded Cotonete with the hardly secret dream of bringing a funky 70's repertoire to Brazil. The band reinterprets standards like those from the JB's, Deodato, Banda Black Rio ou Herbie Hancock with a musical groove and vintage sound of their own. Alongside the two founders (Chatona on saxes, and Pellissier on keyboards) are David Georgelet (drums), Jean-Claude Kebaili (electric bass), Farid Baha (electric guitar), Benoit Giffard (trombone), Christophe Touzalin (trumpet) and Paul Bouclier (trumpet and percussions).
After finding their way back through festivals thanks to the 2014 Jazzystan Music Festival, they incorporate their own compositions into their repertoire, and start a series of concerts including the Jazzmix in Vienne (2015), the New Morning and Duc des Lombards in 2016. They record brazilian singer Simone Mazzer's second album (CAJA/Prado Records), and are now finalizing their first album (Heartbeat Vinyl/Heavenly Sweetness) that includes three tunes released as maxis 33T with remixed version by the likes of Phil Asher or Hugo LX. More recently, Dimitri from Paris discovers their sound and leads them in studio for a super disco 2 tracks release that already broke into worldwide charts and sets the band as THE french jazz funk reference.