---
Alec Lytle & Them Rounders
---
Biography Alec Lytle & Them Rounders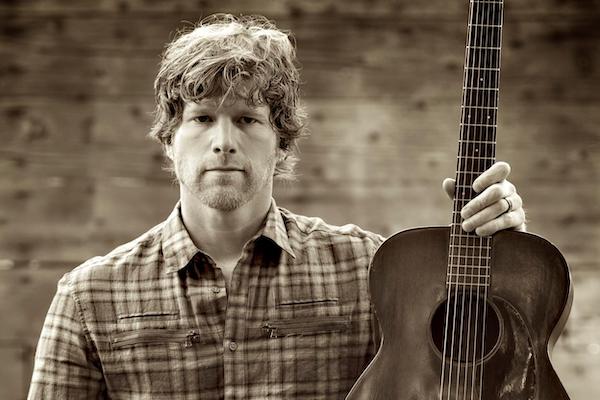 Alec Lytle
Great songwriters are often gifted with the ability to spin tales, to imagine characters and fabricate fantastic details of their lives. Alec Lytle is no such songwriter. Woven of his own loves, losses, triumphs and missteps, his songs ring honest and carry the character and mood of the redwood forest where he lives and writes. The husband and father of two lives with his family in a house he designed and built on a plot of land in the rural Northern California coastal mountains—an area with a rich history, including Ken Kesey's acid tests and the more than 20 albums recorded by Neil Young at his iconic ranch. Here, he wrote his debut album, The End of Ours (2015) and his latest, The Remains of Sunday (2020).
Lytle, previously an upright bassist, sideman, and harmony singer, is un-beholden to the formulas that typify singer-songwriters in folk and Americana music. His lyrics tell compelling, clear, relatable stories, always true and angularly referenced, inviting listeners to relate and apply their own meaning; his sound propels them into swirls of sensation, allowing them to tap into a vibrant, immersive experience with his music.
Along with a ragtag, evolving group of unique musicians, he records and performs as 'Alec Lytle & Them Rounders.' The ensemble includes mandolin, upright bass, drums, slide guitar, pedal steel, fiddle, banjo, and three-part harmony singing in a variety of combinations, lending to a vast spectrum of sounds. From gritty Southern a cappella and rowdy, boot-stomping choruses to the Laurel Canyon troubadours of yesterday—but never wandering quite so far towards the sentimental—they stretch past the limits of Modern Folk music. The band performs on stages at music festivals, cafes, clubs, and bars across the US, and will tour Alaska for the fourth consecutive year in 2020, making them a fixture on many an Alaskan's summer calendar.
Lytle wrote his 2020 release, The Remains of Sunday, during major personal upheaval, with the births of his children and passing of his mother and older sister. It would be easy for such a work to be too inwardly oriented for listeners to connect with, but his collaboration with the band yields a remarkably accessible exploration of deeply human themes—grief, intimacy, and nostalgia among them. The singles from The Remains of Sunday embody the modern folk vibe felt throughout the album while simultaneously showing off the range of moods and tones it holds. "Mountain" uses driving percussion and playful, bouncy mandolin to paint a vivid picture of parenting and partnership, while the heavy backwoods funk rhythms of "Young" drip with broodiness. In contrast, "April Mourning" and "State" are tender in sound and lyric, the latter of which plays with open, ambient sounds and textures that complement the reflective, contemplative story it tells. Blending Lytle's vulnerability, creativity, and musical chops with Them Rounders' quietly confident understanding of his intent, The Remains of Sunday is both rewarding for the attentive, serious listener and a soft place to land for casual listening with loved ones.