---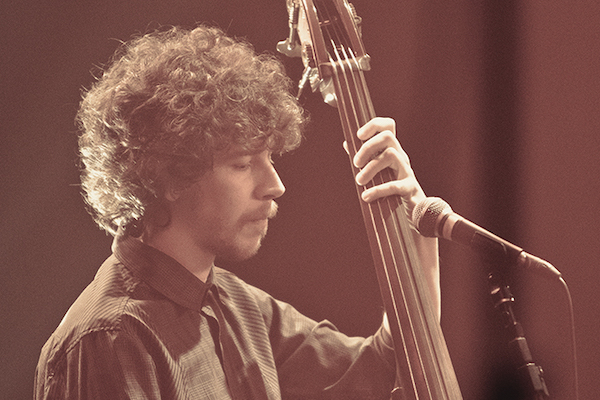 Igor Pimenta
is a brazilian composer and bassist, from São Paulo, who writes compositions with a rich instrumentation, producing a very particular sound for his musical pieces.
His debut solo album "Sumidouro" carries clear influences of Milton Nascimento, Clube da Esquina, Egberto Gismonti and Villa Lobos's music. The bassist's discography also includes the album Come Together Project (2015 - Borandá) – a double bass and Brazilian 10 strings guitar duo with Neymar Dias very well received by the critics, the KVAR quartet (2015 - Independent), also innumerous recordings alongside important names in brazilian music, such as Ivan Lins, Breno Ruiz, Luiza Possi, Blubell, Ritchie and many others.
The album Sumidouro includes the participation of some of the main brazilian musicians nowadays, André Mehmari, Tati Parra, Toninho Ferragutti, Antônio Loureiro, Neymar Dias, Rafa Castro, Salomão Soares, Vinicius Gomes among others; in Sumidouro the composer creates an album of memories where he rescues the influences that shaped his music.