---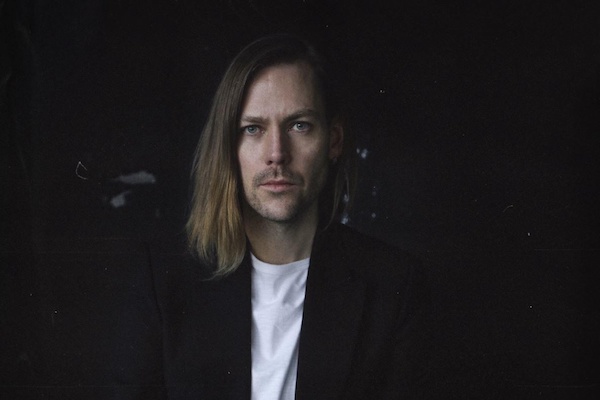 Robert Ames
Conductor, curator, arranger and Co-founder of the London Contemporary Orchestra Robert Ames has signed with Modern Recordings and will release his first album "Change Ringing" on May 28th. Robert Ames has been a key exchange agent between the classical tradition and contemporary music. Co-founding the London Contemporary Orchestra fresh out of the Royal Academy of Music, Robert went on to blaze a trail with his work. He conducted Jonny Greenwood's Oscar Nominated score for the film Phantom Thread, strings for Frank Ocean's Blonde, arranged and conducted shows for Little Simz and Sigur Rós frontman Jónsi, as well as his long standing relationship with composer Actress, producing and writing on on his 2020 album Karma & Desire.
With the LCO he has worked closely with the minimalist geniuses of the 20th century like Steve Reich, Terry Riley and Philip Glass as the orchestra proselytize their worth to a new generation. Just before her passing in 2016, Ames conducted a special version of Pauline Oliveros Rock Piece with rock's from Britain's Suffolk coastline. It's with this deep apprehension and wide practice that Robert turned his focus to writing his debut record; a breathtaking, seemingly infinitely generative stream of sonic consciousness, made for a meditative mental gaze. Robert's unique use of 20th c. electronic techniques and Western tradition annotation saw him slow down recordings, annotate the slow-motion versions, then re-recorded them. This way he formed layers of audio and written music, a geological contouring of the soundscape. This addition of manual information evolution counter-intuitively found a royal road to the unconscious.
"The majority of the album was written and recorded between April – May 2020 in my small studio in the Peak District" explains Robert (the Peak District is a famed upland area in the North of England known for its wide panoramas of valleys and gorges, cut through a limestone plateau). "I naturally found myself drawing on sounds from my childhood. The echoes of choirs and organs in large spaces, distant church bells, large symphonic gestures crackling through an old car stereo, competing with the low hum and rumble of wheels on the road and the cacophony of orchestras slowly tuning up. I resisted the temptation of using discernible tempos and time signatures to give a feeling of timelessness. I like the idea that each track sounds like it's going on a journey that is infinite and what is recorded is just a snapshot of something much longer. I started by layering up multiple recordings of myself on the violin and viola as well as recording vocals. I would often slow down these recordings so they were unrecognisable, notate the recordings as sheet music and re-record the sheet music. I would go through this process several times until I had something that I enjoyed listening to."
The record has features from LCO Lead Violinist and One Little Independent signed composer Galya Bisengalieva as well as the Steam Down affiliated harpist and composer Nala Sinephro. At a time when worldly activity is minimal, Change Ringing is a sublime inner flight, an impossible object, in flux and focus at the same moment.