---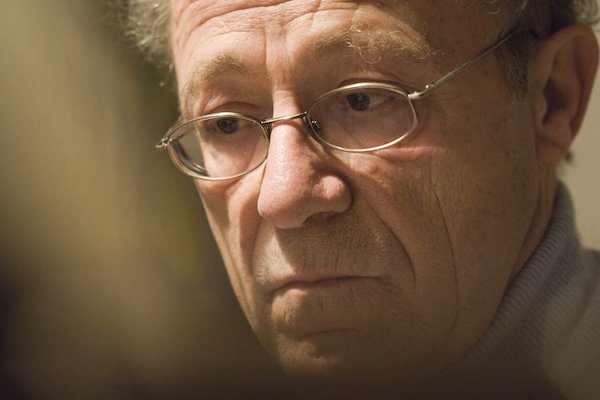 Alain Planès
A great lover and connoisseur of painting, no less learned in his passion for poetry, Alain Planès enjoys a career in his own image: right from the start he has followed the path of life rather than the siren songs of a glory that demands too many compromises. There is in him something of a curious blend of Proust and Wilde.
With the first he shares his relationship with time, profound, expanded, Schubertian. With the second, a certain intellectual dandyism, a form of refined cynicism that nonetheless does not sacrifice tenderness.
From a mother with an artistic temperament, a painter and music-lover, he has inherited and retained fervent humility and disinterestedness of gesture. In the end it is this that creates style – rigour is of little use without grace.
This multi-faceted sensibility discovered the piano at five, first played with orchestra three years later, and set off for the United States after the Paris Conservatoire in search of another way of making music: with Pressler, Sebök, Primrose and Starker, whose regular concert partner Alain Planès long remained in the USA and Europe.
Soloist, chambrist, accompanist, teacher – every aspect of his art arouses his interest. Moreover, he had the opportunity of discovering the entire classical and contemporary repertoire by playing it through on two pianos with François Michel, a friend of Stravinsky's, in whose home Michel had mingled with the great intellectual figures of the time such as Malraux, Deleuze, Cassandre, and later Miró.
When he returned to France a few years later it was to become, at the request of Pierre Boulez, solo pianist of the Ensemble Intercontemporain, where he remained until 1981. His in-depth work with such eminent composers as Boulez, Stockhausen, Ligeti and Berio set the final seal on the eclecticism of his playing, and prompted the foremost music festivals to seek out his presence. These include La Roque-d'Anthéron, Montreux, Aix-en-Provence, and the prestigious Marlboro Festival where he has appeared for many years now, faithful to his exceptionally close association with Rudolf Serkin.