---
Jean-Sébastien Bou, Jodie Devos, Denzil Delaere, La Monnaie Symphony Orchestra & Bassem Akiki
---
Biography Jean-Sébastien Bou, Jodie Devos, Denzil Delaere, La Monnaie Symphony Orchestra & Bassem Akiki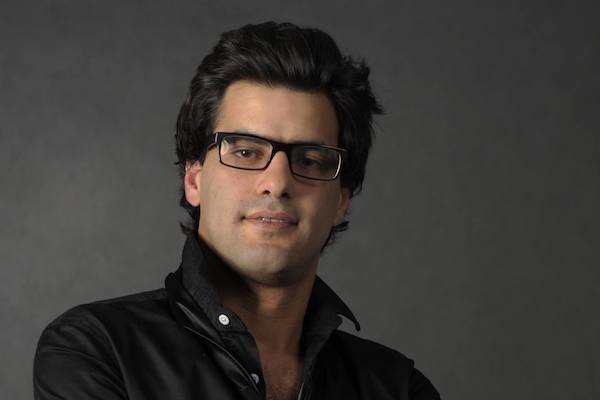 Bassem Akiki
is a Lebanese-Polish conductor and composer. As guest conductor Bassem Akiki works with many orchestras and music theatres around the world such as Théâtre de La Monnaie in Belgium, Philharmonie de Paris and Féstival d'Aix-en-Provence in France, Chamber Orchestra of Philadelphia in the USA or Warsaw's National Opera, Sinfonia Varsovia and the Polish National Radio Symphony Orchestra NOSPR in Poland. In 2016, he was nominated for The International Opera Awards and in 2018 he won the Polish Theatrical Music Award as Best Conductor. Till end of 2018 he held the position of the artistic director of the Silesian Opera in Bytom (Poland). From 2015 till 2020 he was the artistic director of the NFM New Year's Festiwal in Wrocław (Poland) and the Music Director of the Wrocław Opera in Poland from July 2020 till September 2022. ​
Bassem Akiki began his musical studies at the High National Conservatory of Music in Beirut (Lebanon). Simultaneously he studied philosophy in the Lebanese University in Beirut (Lebanon). He received his master degree in choir conducting at the Academy of Music in Cracow summa cum laude and master degree in symphony and opera conducting at the Academy of Music in Wroclaw with excellent results. His philosophical studies led him to analyze the relation between philosophy and music – after his master thesis concerning Wagner – Nietzsche – Strauss, he wrote his PhD thesis (F. Chopin University in Warsaw) about P. Eötvös' Angels in America – Anthropocentrism And Theocentricism In The 21th Century Music, and has conducted the polish premiere of this piece during the third Festival Of Contemporary Opera in September-October 2012 in Wrocław (Poland).
Beside conducting, Bassem Akiki's interests gather around the music of the East and the West – their mutual influence is the theme of lectures that he gave from 2007 at the Philips University in Marburg (Germany). He also led many masterclasses in prestigeous and highly ranked academic instituations such as Queen Elisabeth Music Chapel in Waterloo (Belgium), Opera Academy of La Monnaie in Brussels (Belgium) and Swarthmore College (USA).
At the age of 24, Bassem Akiki had his debut conducting G. Verdi's La Traviata at the Opera of Wroclaw, where he held the position of Conductor till 2013. He has built an extensive operatic and symphonic repertoire and has a very rich experience in the operatic field, conducting such repertoire as W. A. Mozart's die Zauberflöte, Così fan tutte, La Finta Giardiniera and Don Giovanni, G. Bizet's Carmen, G. Verdi's Nabucco, La Traviata, Rigoletto, Giovanna d'Arco and Falstaff, R. Strauss' Die Frau ohne Schatten, J. Offenbach's Les Contes d'Hoffmann, Ch. Gounod's Roméo et Juliette, G. Puccini's Turandot, Madama Butterfly, Tosca and La Bohème, M. Musorgski's Boris Godunov, S. Prokofiev's Fiery Angel, P. Dusapin's To Be Sung, T. Adès' Powder Her Face. In 2013 he made his debut in the Polish National Opera with G. Verdi's Nabucco and conducted there the same year Tchaikovsky's Iolanta and Bartok's Bluebeard's Castle.
Beside the classical repertoire, Bassem Akiki prepared and conducted world premieres of many new compositions by contemporary composers such as N. Lens' and J. M. Coetzee's opera Slow Man performed during the Malta Festival in Poznan in July 2012, Medúlla with the music of Björk in La Monnaie in 2015, Orfeo and Majnun in La Monnaie and at the Festival of Aix-en-Provence in 2018, Mark Gery's Frankenstein which had it's world premiere in March 2019 in La Monnaie in Brussels, and Philippe Boeasmans' last opera On Purge Bebe in December 2022.
La Monnaie Symphony Orchestra
In 1772, the Austrian composer and conductor Ignace Vitzthumb officially founded the La Monnaie Orchestra. The ensemble, always closely involved in the opera house's productions, developed over the years as it worked with great composers such as Richard Wagner, Nikolay Rimsky-Korsakov, Ruggiero Leoncavallo, André Messager, Vincent d'Indy et Alban Berg. In the course of the 19th and 20th centuries, it took part in the first performances of a number of operas, including Massenet's Hérodiade, Chabrier's Gwendoline, Chausson's Le Roi Arthus, Milhaud's Les malheurs d'Orphée, Honneger's Antigone, and Prokofiev's The Gambler.
The orchestra was regularly conducted by world-famous conductors such as Hans Richter, Felix Mottl, Otto Lohse, Wolfgang Sawallisch, Josef Krips, and, more recently, Sir John Pritchard, Christoph von Dohnányi, and Kent Nagano.
Under Gerard Mortier, the La Monnaie Symphony Orchestra was thoroughly revitalised in 1981 and Sylvain Cambreling (1981–1991) was appointed Music Director. He was succeeded by Sir Antonio Pappano (1992–2002), Kazushi Ono (2002–2008), and Ludovic Morlot (2012–2014).
Equally at home in the symphonic and operatic repertoires, the orchestra performs for the most part in Brussels at the Royal Opera House La Monnaie, in the Henry Le Boeuf Hall at Bozar, and in Studio 4 at Flagey, as well as on tour in Europe, the United States, and Japan.
Contemporary music figures prominently in the orchestra's repertoire and it has collaborated, at times in first performances, with many composers, including John Adams, Luciano Berio, Philippe Boesmans, Pierre Boulez, Kris Defoort, Pascal Dusapin, Luca Francesconi, Toshio Hosokawa, Bruno Maderna, Frank Martin, Benoît Mernier, Krzysztof Penderecki, Wolfgang Rihm, and Salvatore Sciarrino.
The orchestra's dynamism and versatility have made a huge contribution to La Monnaie's artistic identity. Their impact has grown as broadcasts of opera productions on television and radio, as well as Internet streaming, have increasingly brought the orchestra to the attention of music-lovers all over the world. Its prestige is reflected in an extensive and ever-growing discography.
Alain Altinoglu has been Music Director of the La Monnaie Symphony Orchestra since January 2016.