---
Ole Edvard Antonsen & Wolfgang Plagge
---
Biography Ole Edvard Antonsen & Wolfgang Plagge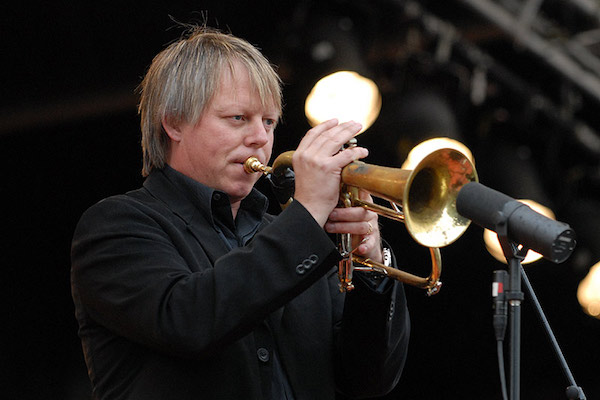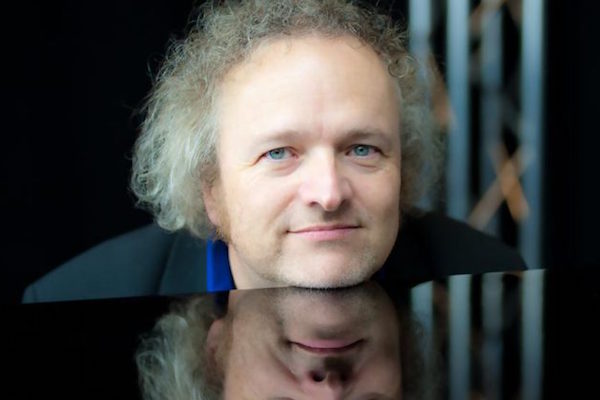 Wolfgang Plagge
was born in Oslo in 1960 to Dutch parents. He showed a glowing interest in classical music at a very early age, and began as a four year old to play the piano as well as writing his first compositions. At 10 years old, he won an international talent competition in English television; and then won the Youth Piano Championship in Oslo the following year.
In 1972, he made a sensational piano debut in Oslo - with HM King Olav V present in the auditorium. He has since won several national and international awards and scholarships, including Forsberg's Endowment in 1979 and Levi Prize in 1987. In 1986, he finished his six-year studies at the Music Academy in Hamburg, Germany, with high distinction.
He is active as a performer across large parts of the world, and is a sought-after chamber musician. He has been a soloist with a large number of orchestras and has collaborated with a number of prominent artists as Ole Edvard Antonsen, Jens Harald Bratlie, Alexandr Dmitriev, Philippe Entremont, Lutz Herbig, Piotr Janowski, Evgeni Koroliov, Solveig Kringlebotn, Truls Mørk, Robert Oppenheimer, Robert Rønnes, Leif Segerstam, Randi Stene, Roberto Szidon, Lars Anders Tomter, Frøydis Ree Wekre and many others. He has recorded CDs on disc marks 2L, SIMAX, Crystal and Norwegian Gram.
Having published his first composition at age twelve, Wolfgang Plagge has evolved into a mature, original and prolific creative artist with an extensive production to his credit. His list of works ranging from liturgical music to symphonic works and chamber music and solo piano constitute the majority. He has a specific interest in winds, and has written a number of important works for woodwind and brass in chamber music constellations. Several of his works are already starting to get the status of standard works; for example his trumpet sonata and several works for horn have been set up as obligatory work at several international music competitions.
He has long had a love for ancient music in Northern Europe, and numerous works have occurred as a result of his research on early medieval Norway.
Ever since the period of study in Norway and Germany, the phenomenon has been one important component of Plagge music, both in direct and indirect sense: Considerations and studies relating to lapse, manipulation of time sense and utilization of time form element are important factors in his creative process.
Wolfgang Plagge's music is performed by musicians, ensembles and orchestras worldwide, and his reputation as a composer is constantly expanding. In 1996 he was "Composer of the Year" in Trondheim Symphony Orchestra.
He received the American ASCAP Award in 2001 and won the Vocal Nord's composition competition in 2003. In 2007, he was knighted by the international cultural order of St. Stephen of Hungary.
As an educator, Wolfgang Plagge has achieved a great status. He has been artistic director of Talent School at Bærum municipal School since 1987. From 2009 he was named professor at the Norwegian Academy of Music and at Nord-Trøndelag University College. He also currently, works closely in developing the Talent School at Sandefjord municipal School.
A number of his works are recorded on CD, and note material are available from 2L e-scores, Music Publishing house as and Norwegian Music Information.
He is a member of Norwegian Society of Composers.
Ole Edvard Antonsen
is regarded as one of the leading trumpet soloists worldwide and one of the most important international stars of Norway.
His numerous concerts led him to the Carnegie Hall New York, Musikverein Wien, Berlin Philharmonie, Barbican Centre London, Suntory Hall Tokio and Sydney Opera. Moreover he played concert in stadiums like the Olympiahalle Munich.
His remarkable versatility as a musician brought him together with major orchestras but also with pop bands and jazz ensembles. Ole Edvard Antonsen has performed with orchestras like the London Symphony Orchestra, Berlin Philharmonic Orchestra, Dresdner Philharmonie, Rundfunk-Sinfonieorchester Berlin, SWR Symphony Orchestra Stuttgart, MDR Symphony Orchestra Leipzig, Bremen Philharmonic, Museumsorchester Frankfurt, Orchester der Beethovenhalle Bonn, Staatsphilharmonie Rheinland-Pfalz, Orchestra of the Komische Oper Berlin, Deutsche Kammerphilharmonie Bremen, Württembergisches Kammerorchester Heilbronn, BBC Philharmonic Orchestra, Academy of St. Martin in the Fields, Czech Philharmonic, Prague Symphony, Sao Paulo Symphony Orchestra, Australian Chamber Orchestra and many more. He works with renowned conductors such as Mariss Jansons, Kent Nagano, Jiri Belohlavek, Philippe Herreweghe, Kristjan Järvi and Michael Schönwandt.
Pop and rock musicians like John Miles, Level 42's Mark King, Lisa Stansfield, Ute Lemper and Secret Garden are amongst his collaborators as well as jazz ensembles like the Metropole Orchestra, Willem Breuker Kollektief and his own jazz ensembles.
Contemporary music builds a central point in his repertoire: Ole Edvard Antonsen played more than sixty world premiers with works especially written for him and composed in recent years a series which have been recorded on CD and performed under the title "Musical Landscapes". In 2012 he premiered the trumpet concerto of Jazz composer Helge Sunde with the Norwegian Youth Orchestra.
He gave numerous recitals with the organist Wayne Marshall and Kåre Nordstoga as well as with the pianist Håvard Gimse in important music centres in Europe, Japan, USA, South America, Australia and at festivals such as Schleswig-Holstein, Rheingau, Ludwigsburg, Braunschweig, MDR Musiksommer, Flandern, King's Lynn, Istanbul, Oslo and Bergen.
Also as conductor he has gained outstanding reputation. Ole Edvard Antonsen leads regularly the Gothenburg Symphony Orchestra, Stavanger Symphony, Bergen Philharmonic, Trondheim Symphony Sao Paulo Symphony and the world orchestra "World of Winds". He has been appointed as Chief Conductor and Artistic Leader of the The Royal Norwegian Airforce Band from 2006 to 2009, and has the same role for The Norwegian Wind Orchestra since 2010.
His remarkable engagement in classic and pop has been shown in more than 60 recordings in all genres for labels like EMI, Universal, BMG and BIS. His latest recording features "French trumpet concertos" by Henri Tomasi, André Jolivet, Robert Planel und Alfred Desenclos for BIS Records. In 2009 Ole Edvard Antonsen released a double Christmas album in Norway to huge critical acclaim and sold to platinum record.