---
Tuomari Nurmio & Knucklebone Oscar
---
Biography Tuomari Nurmio & Knucklebone Oscar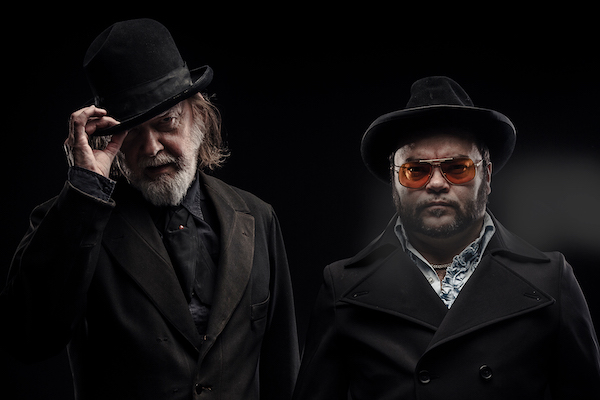 Tuomari Nurmio a.k.a Judge Bone
(born 1950) is one of the most influential Finnish singers and songwriters but also a regenerative and chameleon-like performer. From 1979 on, Tuomari Nurmio has released 19 studio albums; two of them have earned Finnish gold records and some of them have been canonized by the critics as the cornerstones of Finnish popular music. He is an inspiration for younger musician generations and an awarded pioneer of Finnish music scene, but also an artist who keeps going against the tide.
The artist called Tuomari Nurmio is a paradox: an academic tavern musician, a perfectionist and a bohemian, a guttersnipe who later became a lawyer, the master of Helsinki street language and an expert of Finnish folklore. He´s an original and primal expert of raw blues guitar, who can also be a charismatic frontman of a big band, singing schlager or Finnish tango. Tuomari Nurmio is a fierce Dumari a.k.a. Judge, but there´s always a place for love and comfort in his music too.
Mr. Nurmio works with the best Finnish musicians in his studio and live projects, but he still continues to be an appreciated solo act throughout the years – and for the artist himself, the challenging situation of being in contact with audience alone seems to be inspiring: all that is needed are his special box-shaped guitar, bass drum pad, powerful music and his presence.
The core of his music and songwriting is also a key to his whole career. For Tuomari Nurmio, music is like a game: he rearranges old songs, has always new line-ups to play with and changes style of music from time to time. These changes are not random choices, but calculated risks to challenge him to generate something new and completely different.